Dutch women defend European Games title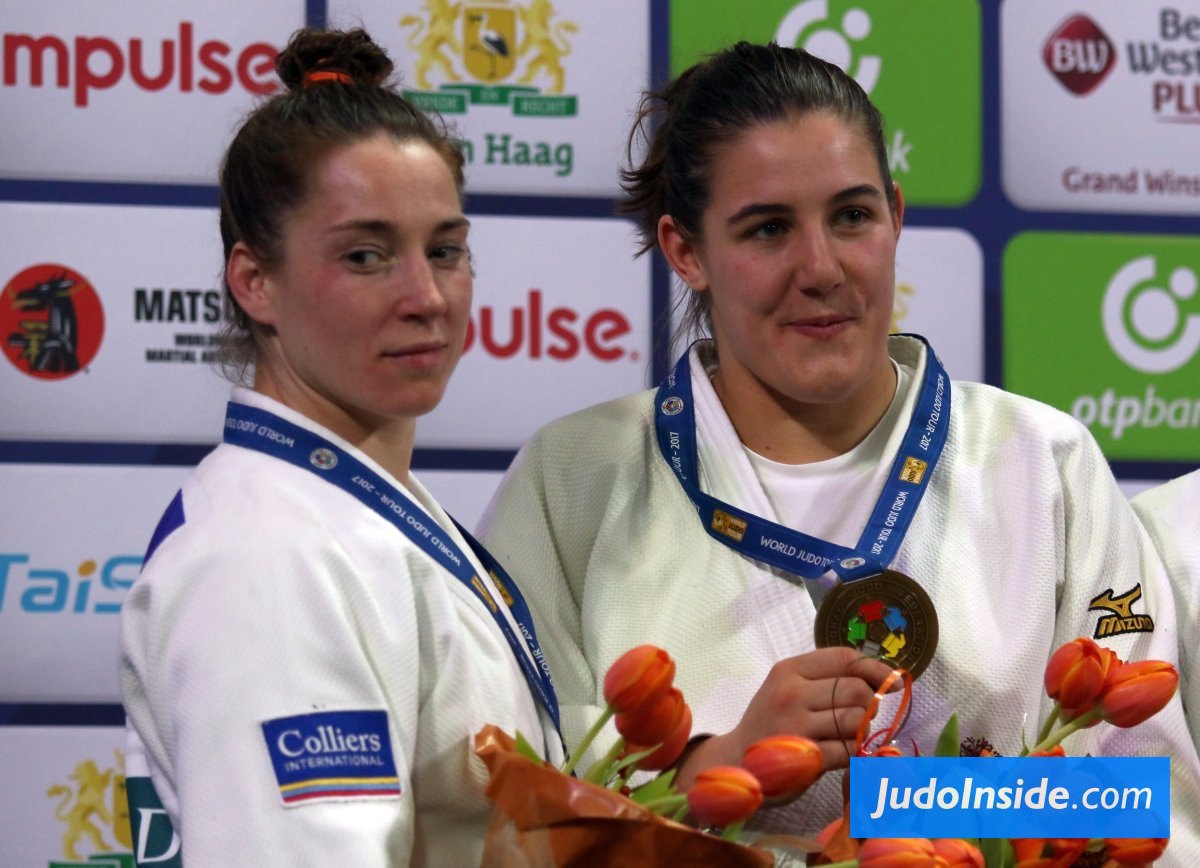 21 Jun 2019 17:45
JudoInside.com / judo news, results and photos
The Netherlands won three gold medals at the first European Games edition in 2015 in Baku. Marhinde Verkerk was the winner U78kg. The Dutch have always had a strong line-up in this class and since that period Guusje Steenhuis took over the lead in this division. The former World number one faced some injuries but seems back in time for a good campaign in the road to Tokyo with stepping stones in Minsk, Tokyo, Prague in 2020.
The rivalry with Verkerk may stimulate the girls to give their utmost. Steenhuis will battle with Ukrainian talent Turchyn for a place in the quarter final.
Germany rivalry
The Netherlands is not the only country with big internal clashes. Neighbours Germany have Anna-Maria Wagner who seems to take over the pace from Luise Malzahn. In a direct match recently it was Malzahn who hit back in Baku. Wagner loves the silver wear this year but was in five finals this season and won gold in Marrakech and Antalya. She may be the outsider for gold. Wagner will fight Prodan (CRO), Malzahn against Pacut (POL).
French trio
Also in France Madeleine Malonga and Audrey Tcheumeo battle it out U78kg. Malonga though is in the winning mood and captured that precious gold in Paris. Surprisingly Fanny Posvite stepped up from U70s to U78kg and was successful with a warmup bronze in Tbilisi and gold in Hohhot. The French have lots of choices in any category and Malonga seems to be the chosen one for Minsk and might fight Malzahn for a place in the semi final.
Ramirez 39, Sampaoi 19
Even in a small country as Portugal two women are set for the Games. Granny Yahima Ramirez (39) is still doing fine and can still measure herself with the sub top. Ramirez will fight Malonga. Ramirez is the oldest participants and doubles the age of Patricia Sampaio (19). She will hit 20 this month and she won bronze in Marrakech and Tbilisi. Also in Russia there are two candidates for the title in Minsk: Babintseva and Shmeleva, especially Shmeleva can do the unexpected if she has a good day. She is opposed to Natalie Powell.
British battle
Even more serious candidates will come from Great Britain with both Natalie Powell and Jemima Yeats-Brown in the field, they Brits will have a stake in the medal distribution. Still both may not be in the best form but can peak against the top athletes and really give everyone a hard battle. Powell was World Ranking leader and took bronze last year's Europeans in Tel Aviv and the 2017 Worlds. Brown was one of the best at the 2018 World but forgot to win bronze in Baku, same story in Paris in 2019. Yeats-Brown will be fighting Loriana Kuka which is a juicy match in the Pool of Guusje Steenhuis.
Outsiders
Among the favourites we have to count in Loriana Kuka of Kosovo. She was in the finals of Tel Aviv and Marrakech and took gold in Tblisi and develops rapidly. With the right mood also Bernadette Graf is an outsider for the title and will fight Apotekar in Pool C. Graf showed she can win medals at Grand Slam level, but perhaps this is a real test despite the lack of Brazil, Korea and Japan. Apotekar, Turchyn, Pacut and perhaps Prodan can hurt people, but need a little miracle for a medal this year as they have strong opponents. We're in for any surprise though.