Host country cheers for Junxia Yang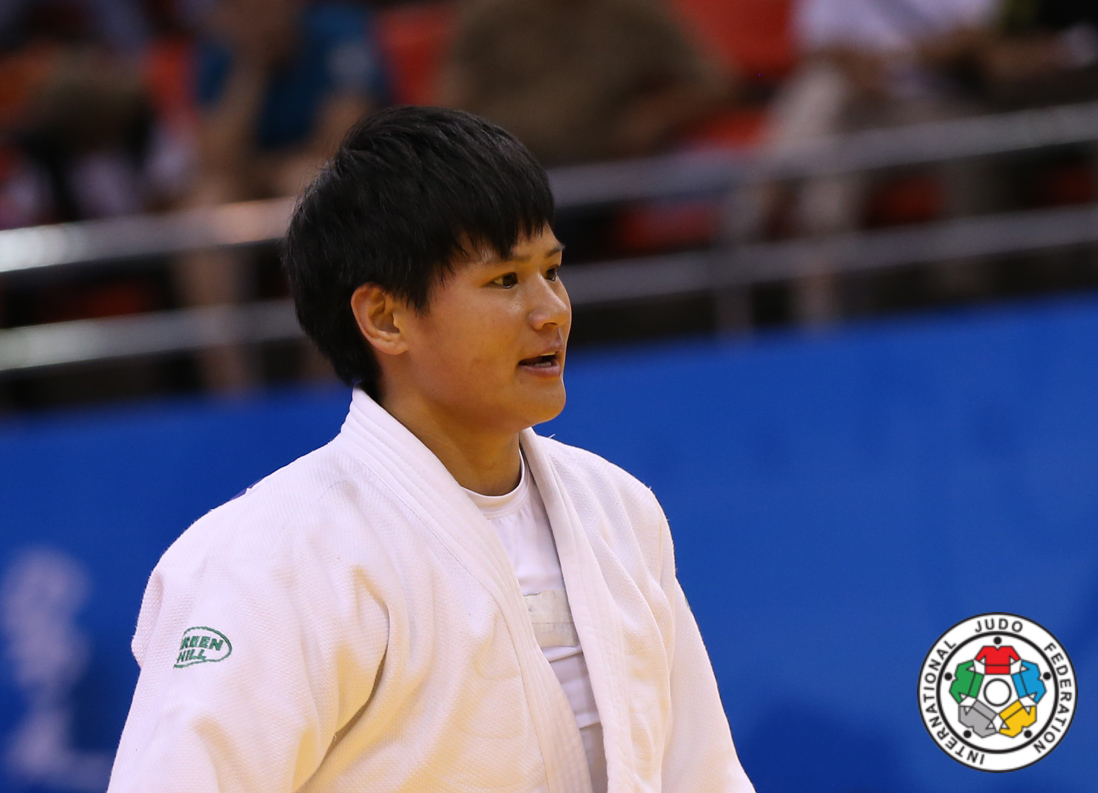 21 Nov 2015 12:00
by Mark Pickering - IJF
IJF Media Team / International Judo Federation
The strong Chinese women so far had only won the Grand Prix of Qingdao twice in the history of this event since 2009. 2008 Olympic Champion Qiuli Yang won twice in 2009 and 2010, but today Yang Junxia added another Chinese title in the category U63kg. In the final she defeated Busra Katipoglu of Turkey who also experienced her first Grand Prix final.
Chinese Junxia Yang won the European Open in Madrid, Grand Prix of Ulaanbaatar in 2014 and Asian Open in Taipeh in 2014. Yang defeated Katipoglu in 2014 in Abu Dhabi as well.
If the top seeded athlete of the category, Tsedevsuren Munkhzaya (MGL), disappeared prematurely from the draw, it was because she was defeated at the first round by the Turkish Busra Katipoglu (TUR), bronze medallist in Tashkent this year, who later entered into the final, even though she was not among the favourites of the competition. In the final, she was opposed to her third Chinese contender of the day, as the world number 14 and second top seeded athlete, Yang Junxia (CHN), was her opponent. This third Chinese contender was too much for Katipoglu, who couldn't escape from a beautiful piece of ground work by YANG, who concluded with an immobilisation for ippon.
Opposing Hannah Martin (USA) and Maricet Espinosa (CUB), the scenario for the first bronze medal fight of today's final block was incredible. The first part of the bout was clearly for the Cuban who entered the last minute with a comfortable advantage of a yuko and a waza-ari. But a few seconds before the end, Martin decided to launch an attack for waza-ari, immediately followed with an immobilisation. She was about the win, but the Cuban escaped from her strong grip, the American scoring a yuko nonetheless. It was time for the golden score. Martin seemed to take the advantage, being more active and stronger on all her attacks, when eventually Espinosa launched a huge hip movement for yuko, giving her the victory.
The second bronze medal fight was easier to follow as Bak Miyun (KOR) who faced Zhang Wen (CHN), largely dominated the combat, with a yuko, then a waza-ari scored with a tai-otoshi and finally a superb ippon on counterattack.