Daria Bilodid has no idea yet about her future in judo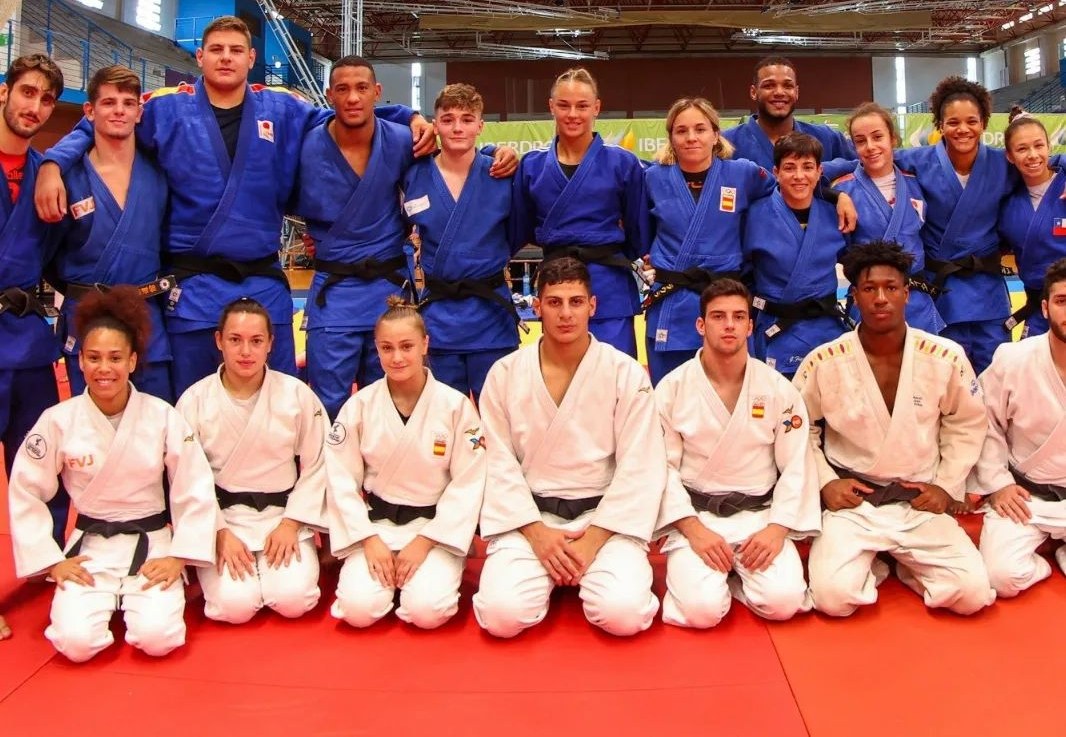 6 Jul 2022 18:20
efe.com
Gabi Juan / Hajime Judo
Double World Champion Daria Bilodid of the Ukraine has been one of the stars of the high performance center of this sport in Valencia for four months and now she has decided to settle in this city where she arrived four months ago because in the Ukraine it is "impossible" to train at the moment. Bilodid fled with her mother, her grandmother and her dog because of the war.
Bilodid became the youngest judoka to win the World Championships in 2018, doing so at the age of 17 and, after repeating the gold a year later. At the Tokyo Olympics, she said goodbye to the category of less than 48 kilos with a bronze .
Now, he is trying to adapt to the category of less than 57kg with his mind set on the World Championships in October in Tashkent (UZB) and the 2024 Olympic Games. Both tournaments that she does not know if he will be able to compete due to the complex international situation. Bilodid is happy to prepare in the a team led by former Spanish judokas Sugoi Uriarte and his wife Laura Gómez.
Bilodid: It is very difficult because my country is at war, but I am very happy to be here, to be in such a good place and with such good people. When it was 24 February I woke up at four in the morning because Russia started attacking Ukraine and they did it really close to my house. My mother woke me up, she told me 'get up the war has started' and we took our clothes, our luggage and we went straight to the west of Ukraine because it was very dangerous to stay.
Why did you choose Valencia as your destination?
I wanted to come for a long time, but I hadn't had time because of the competitions. I knew about this center, I knew people who had come and it had been very good. Also, Sugoi Uriarte wrote to me in the first days of the war and told me to come. I was able to go to other places, but I knew I wanted to come here.
How is the relationship with Sugoi and Laura?
They are incredible people, I love them very much. I had heard that they were very nice people but I didn't know them until I came here. When I arrived, it was a surprise for me to see that there were people who can help and support you so much. I am from another country, but they make me feel that I am part of their team and that I am at home.
Now you live with your mother and her grandmother, how do they feel?
She is fine because we are in a safe place with good people. We like Spain, we like Valencia, so we feel really good. I try not to watch the news every day because mentally it is very difficult when you see what Russia is doing with your country, with your house, with your people… Sometimes I watch it and I get sad, but I try to go ahead and not think too much because I have my life and I have to continue.
What does the outbreak of a war in his country mean for an elite athlete?
Right now I don't know what will happen tomorrow or in a year. There are many athletes who have stayed in Ukraine and many others who are in Europe. We must continue to work hard, although in Ukraine it is more difficult because of the atmosphere of war. We don't know what to expect, but we must go ahead with what we like.
What plans do you have for the coming months?
Ukraine is still very dangerous and it is impossible to train and prepare. I don't know how long, but I think I'm going to be here a long time. Obviously I don't know what my next competition will be. Now we have a big problem because a month ago, as the international federation allowed Russian judokas to compete in the Grand Slam, our federation said that if they fight we will not go. I don't know what's going to happen, what they're going to decide. I hope to be able to compete in the World Championships in October but I have no idea. I keep working to be able to compete soon.
How has the change been to the new category U57kg?
I feel good. I don't have to lose weight and for me that's important because I can have fun with judo. When you have to lose weight it is very difficult, although I need time and more experience to be at the top of my new category.