The latest Judo News offered by JudoInside.com
Sugoi Uriarte announced as IJF coach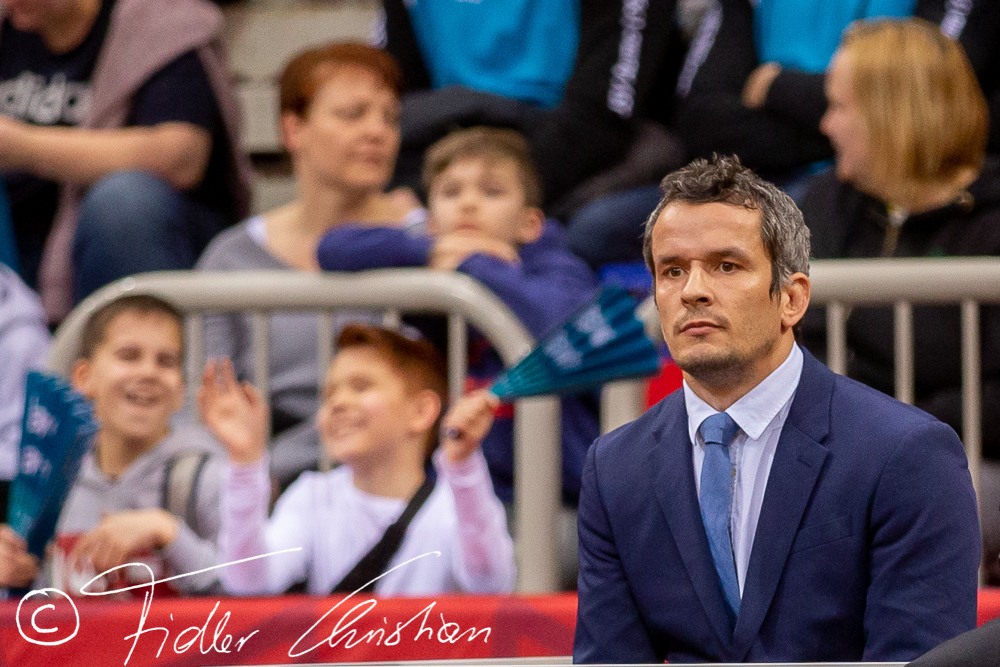 Sugoi Uriarte was appointed as IJF coach in June. "I have spent a long time working to integrate everyone into the same project. From now I will take the role of IJF Coach for all of my athletes, whatever flag they represent. I am delighted to belong to this IJF Team and that we are able to help each other to develop. Valencia is the home to all judoka."
Sugoi: "Now I can coach all nationalities and sit with them in competitions. For us it's important because lot of our athletes are from countries with little resources. This way I can sit with Panama or Dominican Republic in the same championships and help them to coach. Moreover this means that the Valencia international center is now part of IJF. For us having IJF supporting us is great. It's still early and we don't know exactly what this means in specific things but we are all very grateful to join the family of IJF. We hope to speak to them soon."
Sugoi Uriarte has always been a world player. The Spaniard is now a coach. As a judoka Uriarte won silver U66kg at the World Championships in 2009 in Rotterdam and he was in the bronze final at the Olympics in London in 2012. He did take gold at the European Championships in 2010 in Vienna which was among the best days of his judo life stepping onto the podium as winner. Sugoi is well-known for his international contacts, his invitations to many athletes around the globe to come to Valencia which resulted in this function as IJF coach.
Uriarte is President of Valencia Club de Judo. "We have around 70 high-performance athletes at the International Centre which is also a National High-Performance Centre, so we have a mix of international and national athletes training together representing the clubs."
Laura and Sugoi
He is married to Laura Gomez who is also a coach at the High-Performance Centre. "Judo is obviously a big part of our lives. But we try keep judo on the tatami. At home, don't display any pictures of judo, no medals either. We try to disconnect from judo when we are off the tatami. Of course, sometimes it is very difficult to do that because I'm a total judo nerd, and a lot of my free time is spent analyzing judo fights."
Laura is also very happy: "There are two High-Performance Centres in Spain, one in Madrid and the other in Valencia. The one in Valencia has only been going on for a year. Sugoi is the coach of the High-Performance Center team and he is the president of the Club taking on administrative and management duties. The kids' club and recreational adult classes are run by former high-performance athletes as well as some current players. Obviously I have my own kid at home who is almost 3 years, but he runs like a five year old, hahaha. No but it's nice that we started with a small private club and then we changed to a performance center for Spain."
Uriarte came from a rather poor family in northern Spain. "At the age of 18, I decided to go to Valencia to achieve my sporting goals and start my engineering degree. From the beginning, my coach, Salvador Gómez (father of Laura), and his family helped me with everything. So, I owe him everything I have achieved."
Venezuela team stuck in Spain
Helping people is something they were taught. Laura adds: "Now we are helping the team from Venezuela who are stuck here as they can't go back. We all know Elvismar Rodriguez. She was already in the women's team of Valencia for years. Also Karen Pineda and coaches are here in Valencia."
Soon the head coach is finishing his PhD. "I'm doing a mix between engineering and judo. I try to analyze the most important variables in judo for achieving sporting objectives. The variables I have differentiated in various clusters — psychological, physical training, specific training and lifestyle — and the objectives are to increase international rankings, become a national number one and to go to the Olympic Games. We will let you readers know soon what we can expect as IJF coach. We are glad to get the opportunity."
Related judoka and events
Related Judo Photos
Related Judo News

Sarah Maekelburg (GER)
23 years
| Result | City | Date |
| --- | --- | --- |
| 2 | Düsseldorf | 21 Feb |
| 1 | Budapest | 2019 |
| 2 | Qingdao | 2019 |
| 1 | Osaka | 2019 |
| 1 | Odivelas | 2019 |
| Result | City | Date |
| --- | --- | --- |
| 1 | Düsseldorf | 21 Feb |
| 2 | Osaka | 2019 |
| 1 | Tokyo | 2019 |
| 1 | Tokyo | 2019 |
| 1 | Hohhot | 2019 |