Sweden outperforms at World Championships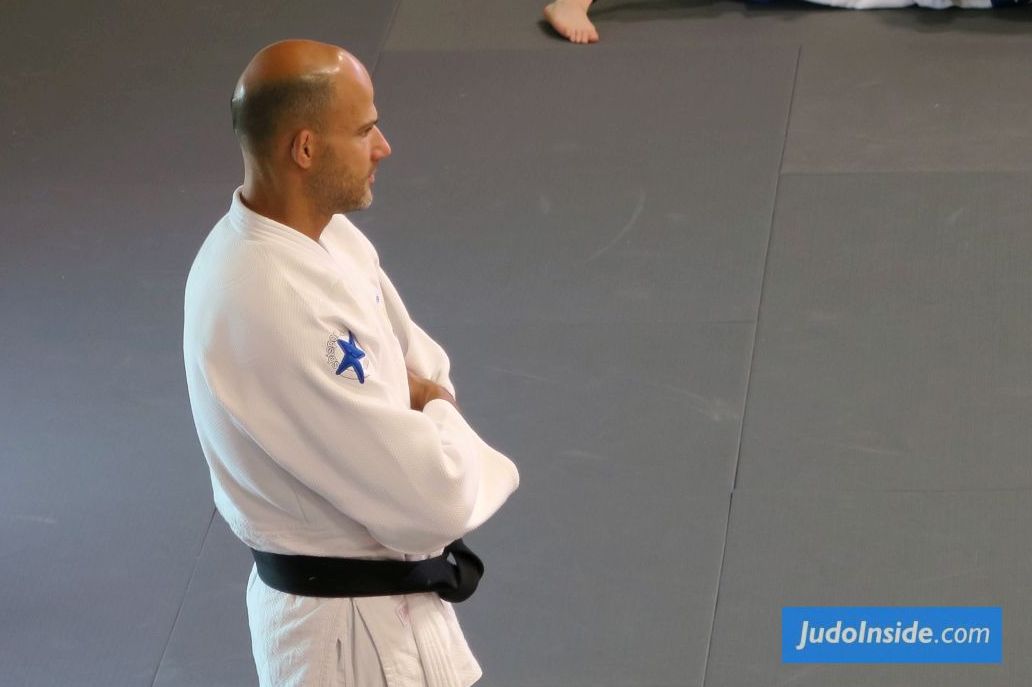 24 Jun 2021 17:20
Grace Goulding and Eurosport
JudoInside.com - Hans van Essen / judo news, results and photos
Swedish fairy tales have been said to be straightforward and sincere, with those of good heart, quick wit and honesty living happily ever after. Such was the case for the Swedish national team at this year's World Judo Championships in Hungary. Coach Robert Eriksson was finally able to harvest from the long job and success in Budapest.
The 2021 World Judo Championships is one for the Swedish history books, as Tommy Macias and Marcus Nyman took home a world medal apiece, one silver and one bronze, making this Sweden's most successful world level tournament ever, both as a national team and for the individuals involved.
For the Swedish National Coach, Robert Eriksson, these medals also proved to be a milestone in his coaching career, as he finally broke through a barrier that had been haunting him for years.
"It's always haunted me," Eriksson explains, "because we have had good world championships with fifth places, including two in Tokyo, but still no medal. We can finally say we had the best world championships in Sweden's judo history and this means so much for me, for Tommy, for Marcus, for the whole team."
With two back-to-back grand slam gold medals earlier this year, Marcus Nyman has had one of the best years in his long career and this World Championships proved that he is not slowing down. The legacy of Nyman's world medal reaches even further, but back in time, rather, as the last person to take home a world medal for Sweden was none other than his own mother, Elizabeth Karlsson, who won silver in 1986.
Apart from being a full time athlete, Nyman is also the only athlete on the team who works in a full time job, building elevators every day, alone, from 7- 4, before going to judo. Eriksson remarked that, despite the federation's countless efforts to support Marcus, he carries on with his construction job, missing a day only for judo competitions.
"He loves it, doesn't want to do anything else and I think this gives him a good balance in life and that makes him successful. He has been doing this throughout his sporting career. It's not about money, it's about his lifestyle, what he wants to do and what gives him harmony in life."
In fact, the Monday after winning his world bronze medal Marcus was back to work.
"He is one of the most special guys on the World Judo Tour for sure," Eriksson shared, before shifting the conversation to his other medal-winning athlete, Tommy Macias.
"Tommy was very small at that time, just a kid," as Eriksson recalls Tommy starting judo. "He was talented and had a good feeling for judo but was missing the strength and conditioning needed to compete at the higher levels."
The pieces fell together eventually and everything started to work for him with the judo, the physicalside and the mental aspect. We talked about the fight and what to do and I said, 'You don't leave this place without a medal, not one more time.' And he didn't!"
True to his coach's words, Tommy took home the best medal for Sweden since 1986.
Eriksson concluded his story by describing the sensation of witnessing the successes of his team.
"The happiness of the athletes when they succeed, there's nothing that can replace that. We have followed them since they were children of fourteen or fifteen years old. They didn't even know how to tie their belts and now they are fighting for a medal in the World Championships. It's amazing to be on that journey. We are a small team and we have worked so hard together for 200 days a year, for 10 years. It's an amazing feeling when we can finally get a prize from it."
The story has been long already but it might be only the beginning. This summer the Swedish team will continue to write pages of their judo book and it's not impossible that those pages will be extraordinary.