Time for the last decissions for Russian Team in Kazan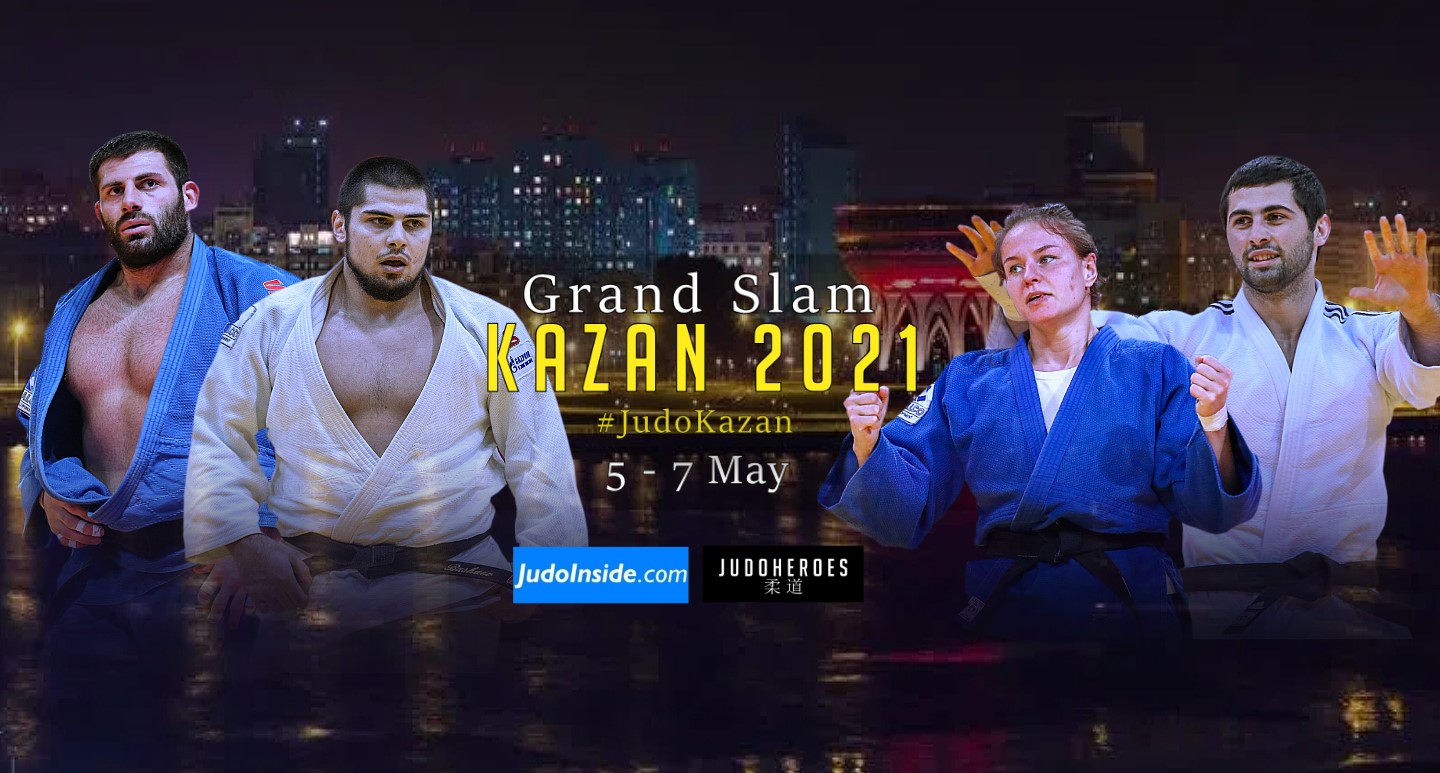 5 May 2021 09:30
JudoHeroes
Fighting in Russia is an extra opportunity for the team of manager Ezio Gamba. However Kirill Denisov is the new Russian Judo Federation Sports Director. He welcomed the delegations in Russia for the Grand Slam. The Russians will use this event to determine their Olympic and World Championships team.
At the end of the draw Kirill Denisov explained, "After the European Championships, which took place recently in Portugal, we have a better idea of who is getting ready for the World Championships and the Olympic Games. It was a good test for our athletes. With the two events being close to each other, it was not an easy decision to decide who will be competing where. Some athletes wanted to do the Europeans and some others were really keen on competing on home soil. We have athletes who are sure to participate in the Olympics and who will also be here in Kazan. For each category it was a different decision, but what we already have in mind is Tokyo but also Paris 2024, as we only have three years left until the next Olympic Games. That is why we also decided to align a young team in Kazan, because we need to prepare our future generation."
Denisov became the Russian Judo Federation Sport Director last year. He will look at his athletes carefully but also at the other nations, because what will happen during the next three days will already be a good indication of what is going to happen in the months and years to come. Kazan is the last grand slam before the big rendezvous but it is not the least significant tournament of the season. It promises to be very exciting.
At home, there a big expectations and it is perhaps in the U60kg that the first medal could arrive, with Robert Mshvidobadze seeded as number one. There are no World ranking leaders in Kazan but with Abe, Muki and Paltchik a few numbers two in the ranking fighting in Russia.
In total there are 408 athletes from 79 countries. With 44 athletes in the category U73 this is the most crowded division followed by the men's U90kg with 42 judoka. The Russian Federation is lined up with 55 athletes and Igolnikov will certainly fight for a medal in this division.
The category U81kg has very strong Russian participants with Khalmurzaev, Lappinagov and Khubetsov.
We also count on Arman Adamian in the category U100kg who seems the favourite in Pool D. Tamerlan Bashaev is the number one seed among the heavyweights and given his form he must in fact take a medal. Without European Champion Inal Tasoev he is the one who should show himself.