Kirill Denisov was never away from the judo family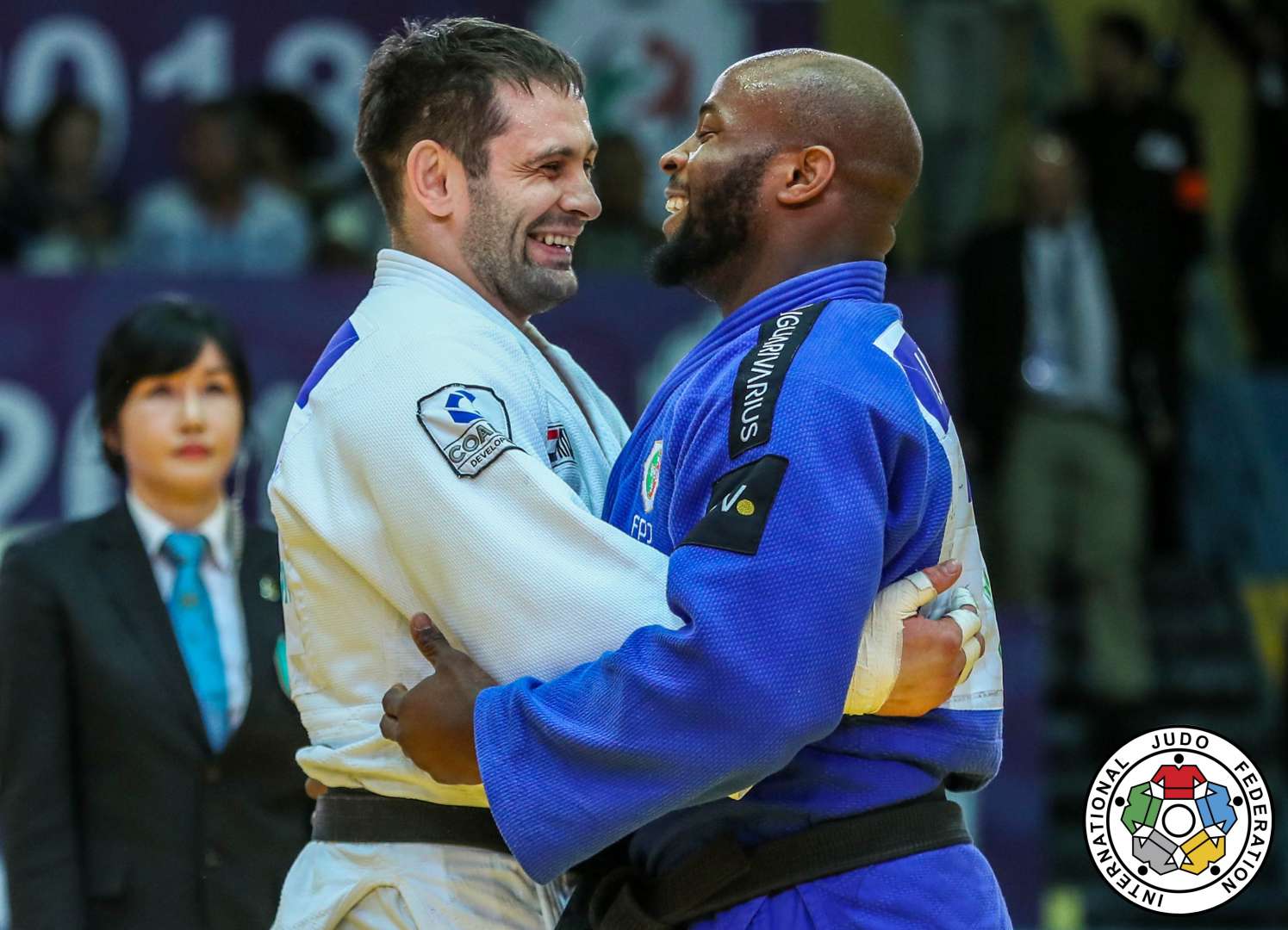 18 Feb 2021 12:05
IJF Media Department and JudoInside
IJF Media Team / International Judo Federation
Kirill Denisov was one of the best performers when it comes to peaking at the right moment. He could be out of sight for moths, but when he had to perform at the highest level, Denisov never disappointed. He won silver U90kg at the 2015 World Championships and bronze U100kg in 2017. Six times he finished in the top five of a World Championship.
Denisov won the European title in 2011, 2013 and the European Games in 2015. Kirill finished fifth at the London Olympic Games and even in a new weight category U100kg he took quite a few medals and was a valuable team player in the Russian team.
Even after finishing a career as a professional athlete, Kirill kept close to the sport. After a brilliant judo career, Kirill was offered the role of Sport Director of the Russian Judo Federation.
The IJF was able to talk to Denisov and ask him about his new position. He explained that the Tel Aviv Grand Slam is his first competition with the new title and he is eager to provide the Russian athletes with the best service he can, while also acting as the bridge that brings athletes and officials together.
How it all started as Sport Director?
One year ago, I was injured at the Grand Prix Tel Aviv. Then the pandemic took hold and it was a difficult period in which to try to come back. At that time I received an offer to be the Sport Director of the Russian Judo Federation, which was a great challenge for me, to check my abilities.
How difficult was it to transfer from judoka to being a manager of judoka?
I have experience of being in a position of responsibility because I have run my own club for the last three years. We have 900 judoka and many different projects within the club, such as family judo, judo for kids and so on. It is like a small federation for me, because I work with parents, kids and coaches. Also, last year we organised a big project with Ivan Nifontov, which was called Triumph Judo League, with 60 clubs taking part.
What is the main difference between being an athlete and a sport director?
It is totally different and very interesting. Now I begin to understand how the IJF really works. It is a serious job. Being an athlete is more free but here I have to be serious and the main target is to grow judo in Russia. I feel it is a duty and a big responsibility.
How do athletes feel, now that you are one of the top managers of the team?
They still don't understand it (smiling), but the main positive of me coming from the national team is that it will be easier to establish strong relationships between the office and the team. We have to build relationships every cycle and I think that is very important.
How are you going to prepare a team for the World Championships and Olympic Games?
It is very difficult for athletes, especially now, during the pandemic and with all the consequences of it being so new to manage. So, my target is to establish a comfortable atmosphere for the athletes and bring them ready and fresh to Olympic Games. I hope we will be ready 105% for the Olympic Games and we are planning to have at least 2 golds, with 6 medals in total.
How are you going to announce who is going to the games?
I am happy that we have a general manager of the team, Ezio Gamba, and it is his decision to announce who is going. We all believe in his selections. A great example is the last Olympics, where we had 5 gold medals and we know that Mister Gamba's decisions are always strong and right. He carries maximum authority in the team.
The Russian judo team has always been one of the best on the world circuit. With an elite athlete joining the management team, we believe it will only grow. It is also important to highlight that the career of a judoka does not stop; there are many different possibilities where they can add their input for the benefit of the sport, starting from the national level and up to the international scene.
By Jakhongir Toshpulatov and Pedro Lasuen