Grand Slam Tashkent delivers top field U81kg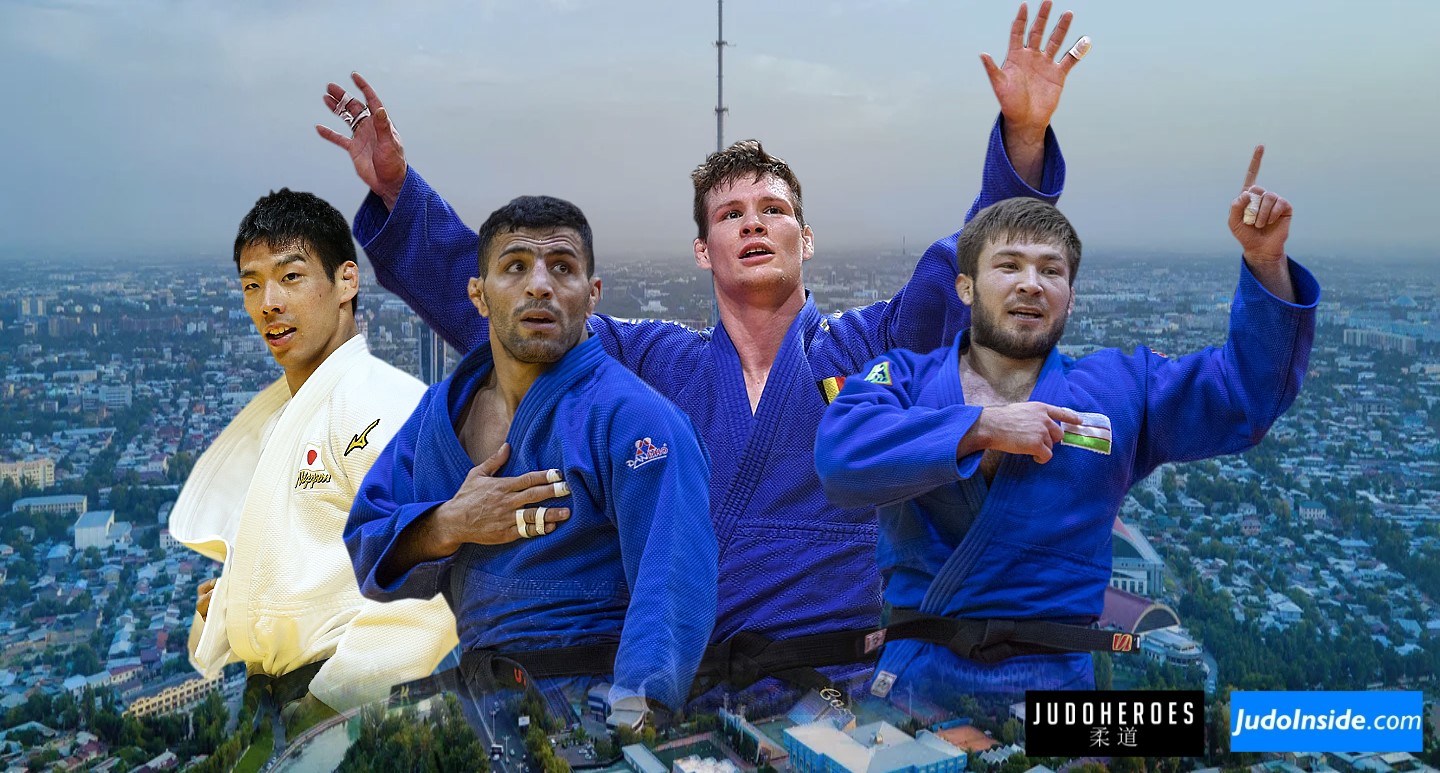 4 Mar 2021 15:30
IJF Media and JudoInside
JudoHeroes
The IJF World Tour continues with the Grand Slam of Tashkent. An event which has been upgraded to Grand Slam level, after years of running successfully as a Grand Prix.
Important for the Uzbek judo under the guidance of Ilias Ilias is the current vibe in the team. Last Grand Slam in Tel Aviv showcased his intelligent powerful Sharofiddin Boltaboev snatching the gold in Tel Aviv. In is category U81kg he is more and more an man to count on in Tokyo. If anyone knows how to tell people to peak at the right moment it's the legend Iliadis himself.
World and Olympic medallist Ilias iliadis has been acting as the head coach of Uzbekistan for a while. Will the headcoach be able to bring more honours to the home team.
There's a possible rematch of the Tel Aviv final between Saeid Mollaei (MGL) and Sharofiddin Boltaboev in play. Two weeks both athletes shared some exciting moments in the competition and it went the Uzbek's way as sneak preview of what might happen in Tashkent. Being at home will definitely be an advantage for Boltaboev, but Mollaei will want his revenge, even though many other athletes in this tough category will run for a medal as well.
In this field Takanori Nagase is on the way back and he is definitely a favourite to even win gold in the Uzbek capital. In a field with Matthias Casse and Dominic Ressel, this weight category is for sure the division to watch out for.
Several teams came to Tashkent to test their new generation of competitors, like Ukraine, Italy, Russia and Finland; many others too. At the end of each day we will carefully look at the results as we might discover the future big names of judo.
However the team of Japan will bring heavy artillery with Kokoro Kageura who entered the history of judo after defeating the king, Teddy Riner (FRA), during the Paris Grand Slam 2020. This mammoth feat was not enough for him to get the Japanese selection for the Olympic Games though. Nevertheless, it will be interesting to follow him in a category where the two Brazilians, David Moura and Rafael Silva, have not decided yet who will represent Brazil in Tokyo.
Watching the Japanese athletes performing on the world circuit is always a delight for the eyes. They came to Uzbekistan with 11 athletes and we will probably see many of them standing on the podium in Tashkent including Abe Uta who will be making her return to the World Judo Tour. After several months without appearing on the world circuit, the current world number three and reigning world champion will be seeded number one in the Grand Slam and she will be keen to prove that she is the big favourite for the Olympic title this summer at home.