Yvonne Boenisch new headcoach of Judo Austria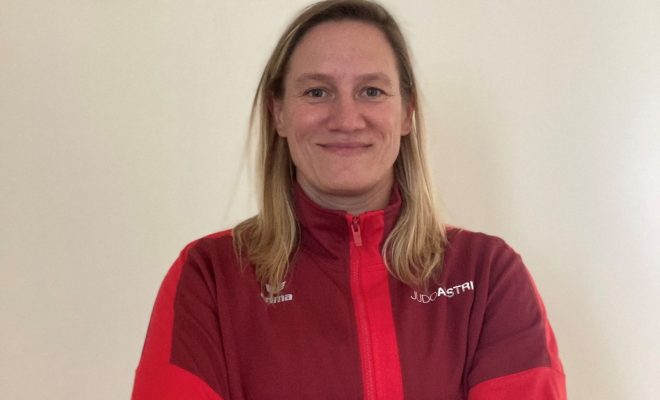 24 Nov 2020 13:15
The Austrian national judo team will be trained by a woman from 1 January. When looking for an internationally experienced head coach, the Austrian Judo Association struck gold with Yvonne Bönisch, the most successful German judoka of all time. Most recently, the 39-year-old from Potsdam worked as a women's national coach in Israel.
"We achieved a sensational coup", emphasizes Judo Austria President Martin Poiger. There is relief and pride in his voice. Yvonne Bönisch, most successful German judoka of all time, Olympic champion in Athens in 2004, studied trainer, most recently worked as a women's national trainer in Israel for four years, will be the new head coach of the Austrian national team. Start of work: January 1st, 2021. "Farewell to Israel is anything but easy for me. But the job in Austria is the next important step in my career, "says the Potsdam native. A total of 25 coaches from 16 nations applied for the position. The 39-year-old is the head coach of the six-person Judo Austria coaching team and will primarily work with the Olympic and elite squads for women and men. Patrick Rusch acts as the "national coach elite".
Filzmoser connection
"Two years ago I was contacted once. When I saw the advertisement at the beginning of September, it quickly became clear to me that I wanted to apply. Even if the timing is difficult: due to the postponement of the Olympic Games in Tokyo by a year, I cannot finish my work in Israel on schedule. I'm sorry. But an opportunity like the ÖJV offer does not come up every day, "says the Potsdam native. What experiences do you associate with Austria? "A lot. It all started 25 years ago when I got the short straw against Sabrina Filzmoser at a youth tournament in Wels in the under 16 final. We became close friends, we never lost contact. "
Successful career as athlete
"As an Olympic champion or two-time vice world champion and longstanding national coach abroad, Yvonne has all the necessary skills. She is determined, analytical, communicative and passionate, "emphasizes Martin Poiger. Sabrina Filzmoser also sprinkles roses on her new head trainer: "She is top-notch professionally and personally. We couldn't have done better, Yvonne is an ideal cast. "Sports director Markus Moser hopes" We have been waiting for an Olympic medal since 2008 and a World Cup medal since 2010. Yvonne should make the difference. "
Q&A with Yvonne Bönisch
You've got quite some experience meanwhile as a trainer:
"Since 2009 I have been working with boys and girls as a club and regional trainer in Potsdam. I have been working as a women's national coach in Israel since 2017. The jump abroad was definitely good for me. You get new impulses and are forced to leave your personal comfort zone. The Olympic medals from Yarden Gerbi and Or Sasson in Rio triggered a real judo boom in Israel - budgets were increased drastically, the coaching teams gradually increased. That's why they brought me in too. The Israelis' secret of success is easy to explain: the national team is stationed in Netanya near Tel Aviv, and they train twice a day. Their success proves them right: Israel is one of the top 10 judo nations. "
What are parallels between Austria and Israel:
"In terms of population and infrastructure, both countries are easily comparable. The step of establishing a federal base at the Olympic Center Upper Austria in Linz and bringing the national team together from Tuesday to Thursday certainly makes sense. As I said: in Israel all A-squad athletes train together - 6 days a week, 2 times a day ... I would say: As a small nation, you have to go this way and pool resources. I am completely in line with Martin Poiger (Austrian President) and Markus Moser (Sports Director). "
What is your position as a trainer:
"I am someone who makes clear statements, but at the same time shows understanding and works on an equal footing with the active. I would describe myself as very ambitious and goal-oriented. "
What are your goals with Judo Austria:
"The Austrian Judo Association needs countable successes - that is, medals at the Olympic Games and World Championships. Ideally, we will write to Tokyo as early as 2021, otherwise three years later in Paris. "
You work in a prestigious environment:
"A long time ago: For me my triumph in Athens in 2004 was the best day of my career as a competitive athlete. I was at the destination of my dreams. My experience as an athlete also helps me in the coaching job. I know what it takes to be successful. My focus as a coach is definitely on Tokyo 2021, definitely not in the past. "