The latest Judo News offered by JudoInside.com
Hatton's death is a wake-up call for all athletes
by Tony Sangimino and JudoInside JudoInside.com / judo news, results and photos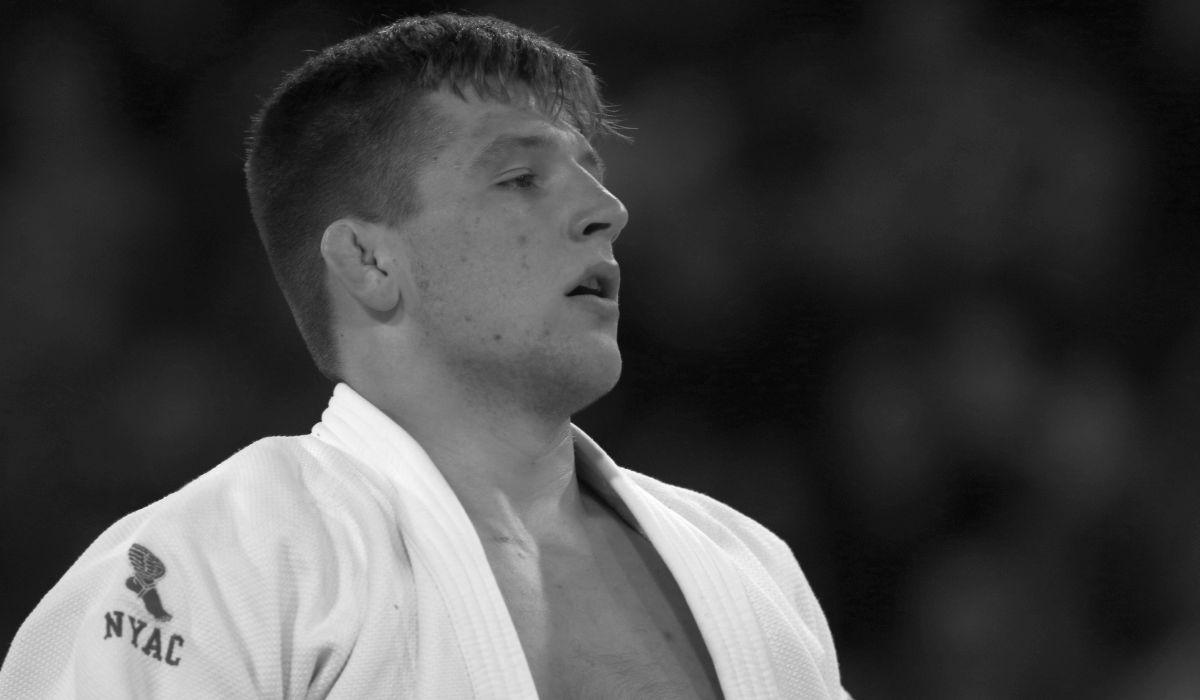 Everyone will recognize a situation as a top athlete doing his utmost to reach the top, maybe even the Olympic Games. He goes and lives from event to event, from training to training and from city to city. Everything is does and breathes is judo. Not just to physically practice everyday but also in the mindset. You can win and you can lose, but the loss of Jack Hatton is harsh knowing the facts. Change is in the dialogue, as nobody knew anything.
If everything is judo, you do everything to optimize the circumstances, so a study or work is always at the second podium, if you can combine it at all. Frankly speaking a combination of a study with practicing top sports is a good one. It keeps you motivated, structured and sometimes distracts you from a focus which is not even so bad, it helps to balance life.
Many athletes though drop everything to pursuit their live as a judoka, it has a down side. Obviously many athletes don't pay their travels and adventures themselves. It's usually state funded or funded by the Olympic Committee or Judo Federation. Athletes can travel for years without having a proper job and lose their heads in being sent away as a star, or sometimes a struggler to get a foot on the ground in this competitive world. Everyone recognizes the way up is not meant for everyone.
The Judo community has suffered a massive loss with the death of Jack Hatton. He was 24 and one of the country's rising Judo stars.
What many don't know is that Jack made his mark at the Dojo in dodgeball before Judo. When it would get down to the last few people, a 12 year old "Hattoni" was a force to be reckoned with. He was small enough to hide behind the ball and could hang in there long enough for someone else to make a mistake. This is where he initially found his greatest weapon: His Endurance.
As he grew he became more dedicated to Judo competitions, excelling nationally. He made various junior teams and was on his way to becoming a real player. I know family and training environments weren't healthy, and he took a lot of that on emotionally. But, he still had his endurance.
The struggle of being the best
Being the best is a struggle, staying the best even harder. The road to the top is long and with many hurdles to take. It's chaos but the chaos has its charm and we all love it but how to get funded is the downside of our beloved sport. In many countries you cannot rely on the funding of sports associations. Sometimes you're on your own, or sanctioned to work, which is a good distraction. Jack struggled but no one realised how hard he struggled.
You believe in yourself in your road and you want to be in the front line like a wild goose chase. Jack was a really happy kid. He had his moments like everyone else, but both of your days were better if he made you smile. Jack had an infectious character and he wielded it well. He was the funny, chubby kid; always looking for a snack or a laugh.
A series of life altering decisions brought Jack to success in his field. He had filled a vacuum left by his senior training partner and was being prepped to ultimately replace him. This was part of a plan bigger than him, and he was reminded of this repeatedly. The thing is, sports aren't a science - they're gambling. You have control over some odds, but when you're 100% committed, you have to take some punches on the chin. Jack went through the natural ebbs and flows of competition results. Funded, supported, and dropped by a broken system that allowed him to commit himself to a shared objective. Even through this, he endures, reaching new heights and proving himself greater.
Project 24
Jack was on the verge of starting "Project 24" the project of Jimmy Pedro with some of the best coaches around. Pedro helps to fund athletes, that could not get the proper funding complete. Also with the New York Athletics Club involved, Jack Hatton was fullu covered, so that was not the reason for his death. Nobody knew what was going on in his mind. Jack's legacy will have to be picked up to help athletes who struggle in all means.
In general the life of constant stress is not good, so either do not rely on funding too much or find help to deal with stress. Despite all the growing prize money of the IJF that you can earn as a top athlete, the ones under that elite are scratching. Lean on the feds that find their funding based on performances and try to get their from the government because staying healthy saves a lot of money and it helps the image of the nation.
Commitment to judo
Jack committed his life to Judo, and had to crawl through a battle field to get there. Perform each week again is tough. JudoInside and JudoBase show clear figures and sometimes you can lose your head watching those stats, as you are a product or investment of your country's program. We had no idea what was going on in Jack's mind, not even the closest friends. Even if he accomplished his goals, it would be more of the same. Life of an athlete is fore most a perpetual burden. For the elite it's a beautiful life and athletes should always appreciate these fantastic years experiencing cultures, friendships, opportunities in combination with top sports and its downside.
Wake-up call
The passing of Jack is a wake-up call though to the quality of life that many of our athletes are living under. With the recent passing of former World Champion Craig Fallon in mind, Jack could have called anyone in the world for help, but he didn't want it, because he didn't think he deserved it. There wasn't anything wrong with Jack Hatton, he just couldn't endure anymore.
If you are in the same situation. Speak with friends, speak with your family because you will need to take and accept their help as you are worth it. You can shine, not just as an athlete, but as a judoka in life. Judo is more than a sport, it's our life.
Remember Jack Hatton and think what you can do for yourself or for friends that are in a comparable situation.
Double US champion and former teammate of Jack, Tony Sangimino, started a funding to help donating money to the family of Jack and making sure he is remembered appropriately. After that, you can get involved in starting a new conversation on how we can make these lifestyles more sustainable. It isn't crazy to expect our athletes should receive some kind of emotional support when the system requirements themselves are pushing them. Real change is only going to happen through dialogue, please be a part of it and share with your team mates.
Top athletes from all over the world reacted on the death of Hatton. Read their words.
Related judoka and events
Related Judo Photos
Related Judo News

Tserenkhand Tsendsuren (MGL)
32 years
| Result | City | Date |
| --- | --- | --- |
| 1 | Prague | 19 Nov |
| 1 | Budapest | 25 Oct |
| 1 | Perth | 2019 |
| 1 | Wuhan | 2019 |
| 3 | Tokyo | 2019 |
| Result | City | Date |
| --- | --- | --- |
| 2 | Prague | 19 Nov |
| 7 | Budapest | 25 Oct |
| 3 | Qingdao | 2019 |
| 3 | Odivelas | 2019 |
| 5 | Abu Dhabi | 2019 |