Top judoka Jack Hatton dies at age of 24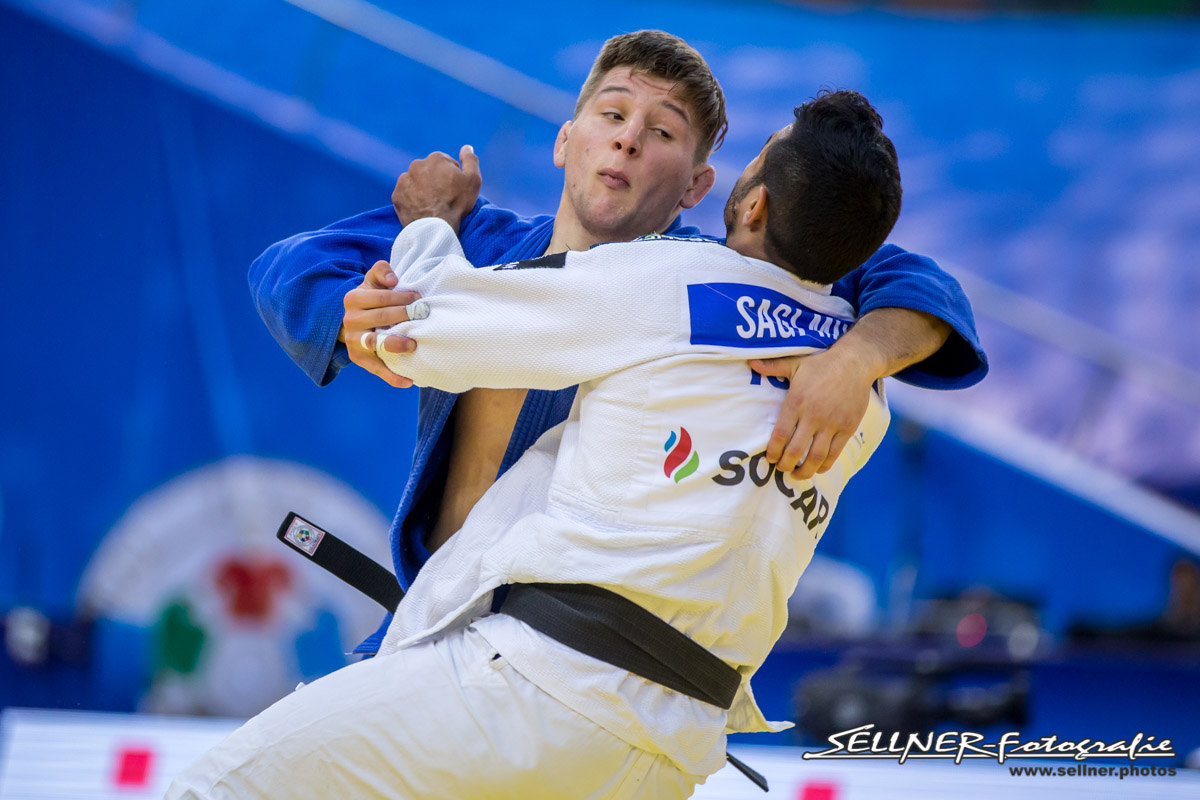 29 Sep 2019 16:00
Oliver Sellner
American top judoka Jack Hatton passed away, just after his 24th birthday. A devastating message in the world of judo that again mourns about the passing of a young athlete in a tragic year. Jack was pursuing his dream of becoming a member of the 2020 Olympic Team of the USA for the first time.
Hatton recently competed at the Senior World Championships in Tokyo and was considered the best American judoka in this moment. It was his third World Championship. In August he finished fifth at the Pan American Games in Lima.
Hatton is from Manhattan and teaches judo Greenfield close to New York. "Judo Jack" was multiple American senior champion and he won two Pan American Opens in San Salvador in 2016 and Santiago in 2017.
The American fighter captured a bronze medal at the Grand Prix in Zagreb in 2017 and silver at the Grand Prix in Antalya last year which was his best international performance.
Hatton fought many of the world's top atlhetes such as Sagi Muki, Matthias Casse, Saeid Mollaei, Khasan Khalmurzaev and many more to mention.
World Champion Sagi Muki is devastated by the sad news: "I am so sad to hear. Jack is one of the best USA Judoka and top athlete at the U81kg division. I'm so sad top hear this and I hope he is in a better place. I had a tough fight with him. My heart is broken."
World finallist Matthias Casse reacts: "This is shocking and sad news! I knew Jack as a strong and promising young man who was always friendly and respectful."
Olympic Champion Khasan Khalmurzaev: "I am in shock. Of course I remember Jack and my match against him. He was a very promsing athlete and I think he had a great future. It's a pity. May he rest in piece. My condolences to his family."
2018 World Champion Saeid Mollaei wrote: "I am deeply hurt. You will always be remembered by the Judo Family and will rest in peace with God, My condolences to your family."
Former World Champion and USA coach Jimmy Pedro reacts: "It is with our deepest sorrow that we inform you of the untimely passing of one of our students, teammates, brothers, and friends, Jack Hatton. Jack has been a member of Pedro's Judo Center since 2015 and pursuing his dream of becoming a member of the 2020 Olympic Team. Along with being a top US Judo athlete, Jack was kind-hearted, caring and an all-around great person. He was a true role model for students at our dojo and judoka all over the country. He will be deeply missed by all of us at Pedro's Judo Center and the rest of the judo world."
World Bronze medallist Antoine Valois-Fortier: "Jack came often to Canada to train with us. He was amazing guy that everyone loved. I heard about the news and I am very shocked and extremely sad. I still have a hard time believing it. I considered him to be a great friend. He will be missed by everyone. My sincere condolences to his friends and family."
Former Olympic Champion U81kg Ilias Iliadis trained with Hatton in the United States. "OMG. First he was a good human being, a good man and a very good fighter. I knew him personally of course. I trained with him. I feel terrible after this news"