The latest Judo News offered by JudoInside.com
Marko Spittka no longer Austrian head coach
http://www.ujz.at Christian Fidler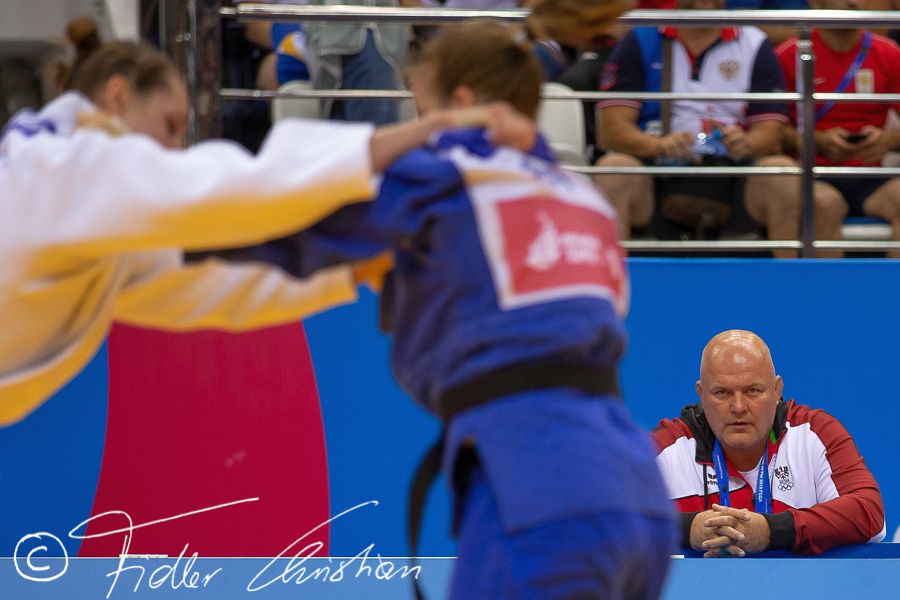 With less than a year to go, Austria relieved Marko Spittka of his job as head coach. Spittka was coach since 2013 and the face of Austrian judo. The decision was taken by the board of the Austrian Judo Federation, one month in advance of the most important qualification tournament for the Games.
The former winner of the Tournoi de Paris (1991) and world finalist was successful with the women's team but is taken away from the job per 1 August. The reason for this drastic step, a year before the Tokyo Olympics, are problems in the women's team, because of which the board saw urgent need for action.
The 48-year-old Spittka took over the post of OEJV head coach in January 2013, initially for men and women. Before that, he had already been working for OEJV junior staff. From youth up he accompanied Bernadette Graf and Kathrin Unterwurzacher upwards. The two power women brought with him on the mat a considerable total of five European Championship medals and a fifth place at the 2016 Olympics in Rio and 2015 World Championships.
Alongside the two women there were several "atmospheric" disturbances during Spittkas era. Tina Zeltner probably had the most obvious problems with him, which in 2015 led to a situation where she was coached by her father. There were already some difference of opinions with some men's team members. After the 2014 World Cup in Chelyabinsk Spittka was taken away from the men's team by the OEJV board, that put Patrick Rusch on board.
Continuation
How the situation evolves is the big question. From the OEJV it was communicated that a temporary solution until the World Cup at the end of August in Tokyo is being worked. Probably with some club or base trainers. Thereafter, another solution is to be found up to the Olympic Games.
It's unlikely that a long-term head coach will be appointed in a month's time. However, given the example of Rusch, who rose in 2014 from junior to men's head coach, a longer-term solution cannot be ruled out.
With Spittka the Austrian team captured 25 World Cup victories including 16 in the World Tour and almost 60 medals. Six European medals were captured but never gold and only one silver. Five women were selected for the World Championships, the obvious Filzmoser (U57), Unterwurzacher and Krssakova (U63), Polleres (U70) and Graf (U78).
Last weekend at the Grand Prix in Zagreb Spittka was probably aware of the upcoming situation where Michi Polleres took a bronze medal and Graf finished seventh.
Related judoka and events
Related Judo Photos
Related Judo Videos
Related Judo News

Legna Verdecia (CUB)
48 years
| Result | City | Date |
| --- | --- | --- |
| 1 | Budapest | 23 Oct |
| 2 | Düsseldorf | 21 Feb |
| 1 | Budapest | 2019 |
| 2 | Qingdao | 2019 |
| 1 | Osaka | 2019 |
| Result | City | Date |
| --- | --- | --- |
| 1 | Düsseldorf | 21 Feb |
| 2 | Osaka | 2019 |
| 1 | Tokyo | 2019 |
| 1 | Tokyo | 2019 |
| 1 | Hohhot | 2019 |