Turkish Bilal Ciloglu is the comeback kid, Lombardo takes double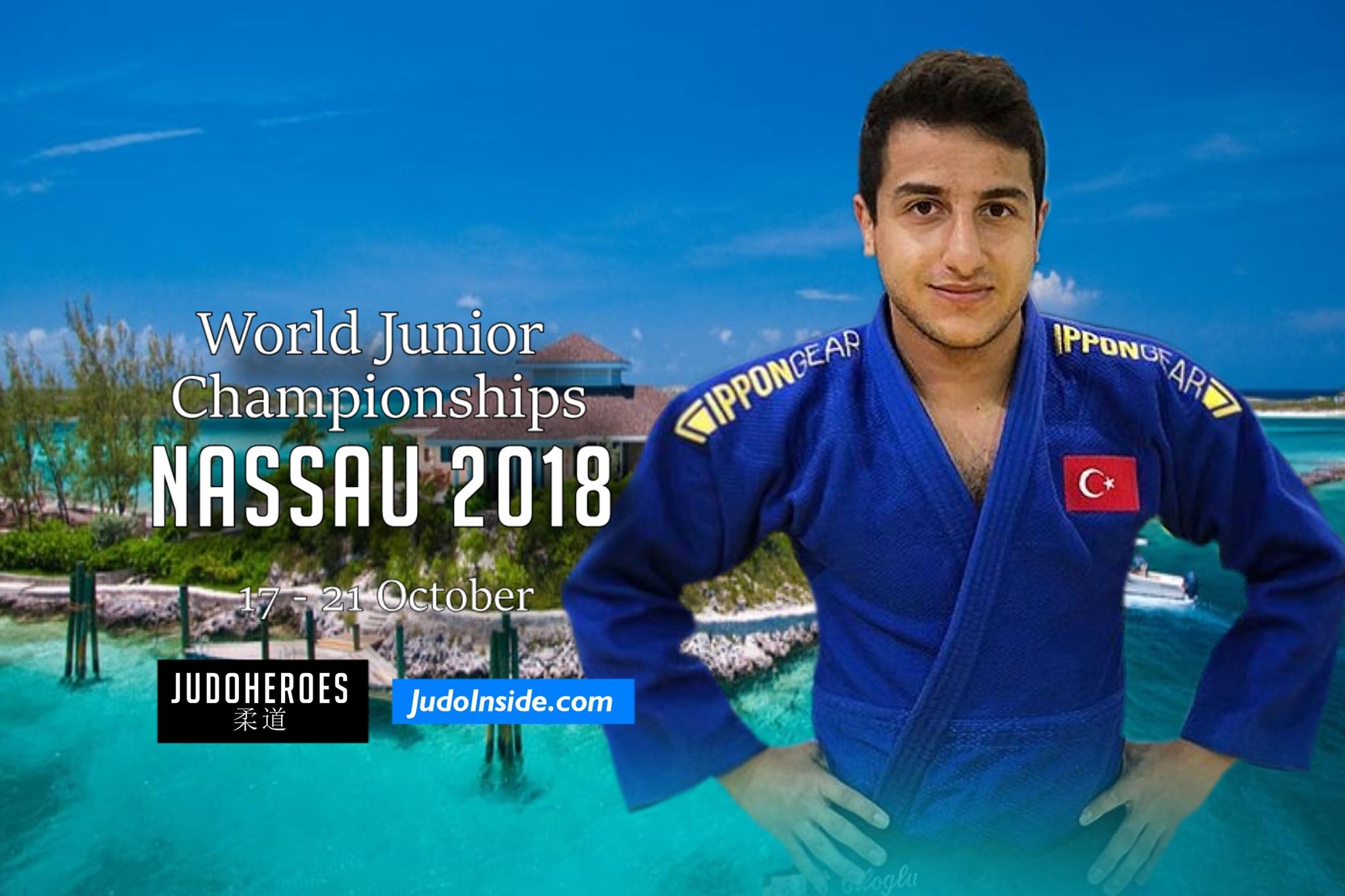 18 Oct 2018 23:35
JudoHeroes
What an amazing second day at the Junior World Championships in Naussau, Bahamas. Japan claimed two gold medals, for for the women U52kg and U57kg. Manuel Lombardo of Italy gave his year tremendous year glance with gold U66kg and Bilal Ciloglu had an amazing last minute with an incredible comeback. After silver last year, he now took the sweet gold.
Italy have a new Junior World Champion. After Antonio Esposito in 2013, today Manuel Lombardo won the world title at the World Championships in Nassau at the Bahamas. Lombardo took a fifth place last year in Zagreb and after four participations, he found the recipe to win the gold. This year he also won the Junior European title, an amazing year. In the final Lombardo defeated Michael Marcelino of Brazil after one minute with an excellent low kata guruma. What a week for coach Raffaele Toniolo who was coach of the winning team at the Youth Olympic Games last week as well. Lombardo had to win four contests for the gold and defeated Yuji Aida of Japan in the semi final. Aida won bronze and so did Murad Chopanov of Russia.
Two women from Japan won the gold medals today in Nassau. Ryoko Takeda of Japan won her category U52kg in the final against Primo Gefen of Israel. The Cadet World Champion U57kg in 2015 won her five contests and caught Primo after two minutes by a sode-tsuri-gomi-goshi. Aleksandra Kaleta of Poland surprised with a bronze medal, so did Cleonia Riciu, both against a French opponent.
Haruka Funakubo won her third junior world title U57kg, absolutely unique. Haruka Funakubo is the only player to achieve the triple. Funakubo scored wazari by a ko-uchi-gari and converted immediately to oseikomi and Cysique had no chance to get out of this tight lock. Slovenian Kaja Kajzer won the bronze medal and Japanese Kana Tomikaza took the second medal for Japan in this division.
The final U73kg delivered an amazing fight between Bilal Ciloglu of Turkey and Ryo Tsukamoto of Japan. The last minute led to a thriller where Tsukamoto won scored a wazari. But Ciloglu showed his best in the last fourty seconds and almost scored wazari but after second attempt for Tsukamoto it was again Ciloglu who now cameback with wazari six seconds for the end. In the golden score he needed 14 seconds to do the same pattern again. Turkey celebrates the second ever gold medal in the growing history. In 1994 it was Ilknur Kobas (U61kg) but 24 years later Ciloglu became the first man to win the Junior world title. Biloglu who took silver behind Hidayet Heydarov last year is the comeback kid, not just after last year but this last minute was a true dream final. Zhanbolot Bagtbergenov (KAZ) and Georgios Markarian (GRE) took the bronze U73kg.