Khikmatillokh Turaev defends Tashkent gold with success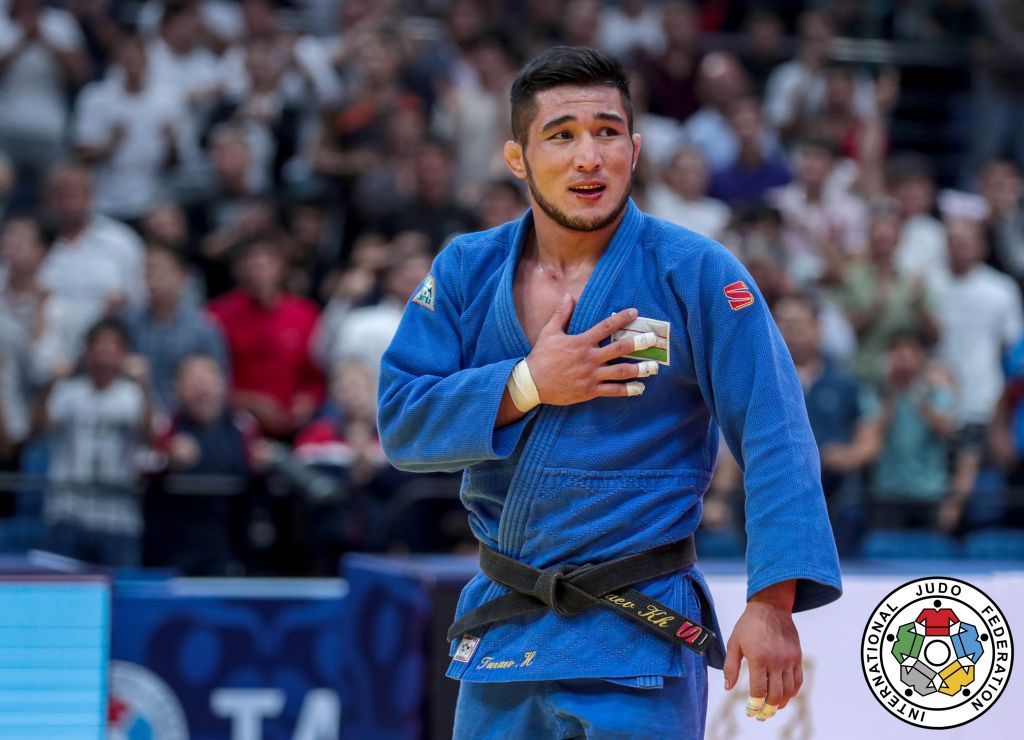 21 Sep 2019 16:05
IJF Media Department and JudoInside
IJF Marina Mayorova / International Judo Federation
Once Khikmatillokh Turaev proved to be the strongest in his category U73kg with a victory at the home Grand Prix in Tashkent where he prolonged his title and defeated Behruzi Khojazoda (TJK) in the final. Despite the support of the entire public, the Uzbek seemed very quickly helpless against the ardor of the Tajik who thanks to a superb ippon-ko-uchi-gari, scoring waza-ari, took the lead of the final.
Handicapped by cramps in his hands, Turaev did not seem able to reverse the trend. Yet in the final second of the match, on a last desperate attempt, he scored a magnificent waza-ari, opening the doors of an unexpected golden score. The Tajik athletes U73 shone at the World Championships with excellent judo showing all skills and finally both finished with a fifth place. 2017 Sambo World Champion Khojazoda gave a good match against Turaev who needed everything to capture the gold.
In an atmosphere of madness, the match resumed. Dominated throughout the contest, Turaev was totally reinvigorated and went to the assault of his opponent with a force increased tenfold. In a last action still improbable minutes before, the Uzbek scored a second waza-ari. It was no longer possible to speak in the stadium, as the sound level had reached a paroxysm that one meets only during the great moments of sport. Disappeared the cramps in his hands, place to the pure joy of winning the first gold medal of the host country.
Number one player before the competition, Tommy Macias (SWE) did not expect to be in a game to compete for the bronze medal, in which he was opposed to Cuban Magdiel Estrada. He imagined even less that the latter twice would flip him on his back to steal the medal.
The first match for a place on the podium between Artem Khomula (UKR) and Bilal Ciloglu (TUR) was one way, Ciloglu succeeding twice to project his opponent on waza-ari.