Kirill Denisov imposes his style in Agadir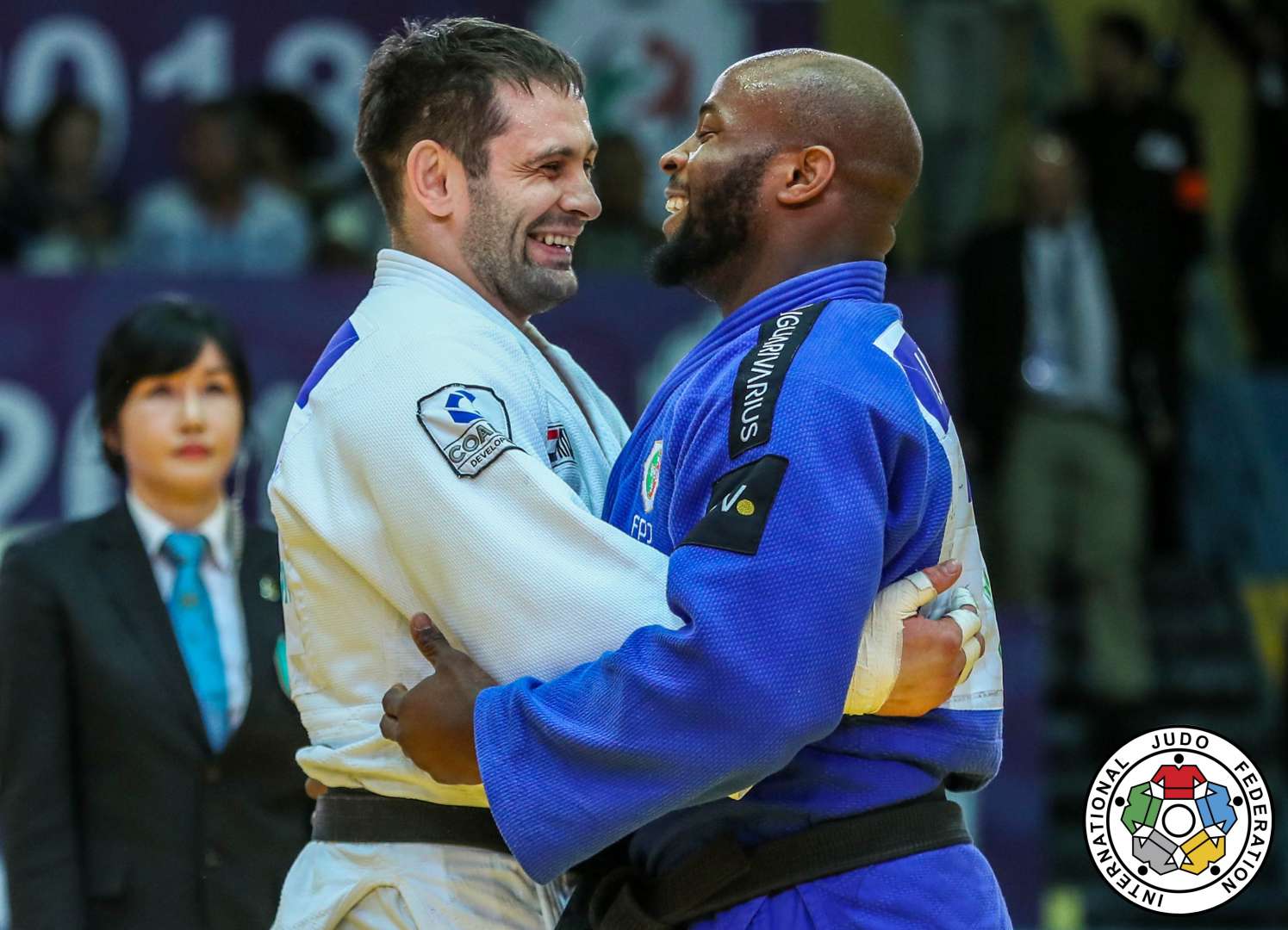 11 Mar 2018 18:25
by Mark Pickering - IJF
IJF Media Team / International Judo Federation
With no surprise, the two best competitors of the day, five time world medallist Kirill Denisov (RUS) and Jorge Fonseca (POR), who finished with a honourable third place in Düsseldorf a couple of weeks ago, were qualified for the final.
The first waza-ari came from Denisov who executed a 'little dance' in front of his opponent, to launch a first beautiful movement, but the second attempt was even more beautiful as the Russian countered Fonseca with an amazing O-soto-gari-gaeshi, the Portuguese landing flat on his back.
The first bronze medal contest opposed 23-years-old Batyr Hojamuhammedov (TKM) and Patrik Moser (SUI), whose best result so far was a silver medal at the African Open Port-Louis 2015. As Hojamuhammedov voluntarily took off the jacket of his belt, he was penalised with a first shido. Then it was the turn of Moser to be penalised for a false attack. Just after the half of the match, Hojamuhammedov scored a first waza-ari with well executed modified kata-guruma, but a few seconds later was countered by Moser also with a waza-ari. It must have been written in advance that this contest would not go until the end, as Hojamuhammedov executed the perfect sase-tsuri-komi-goshi for a clear ippon and a first medal in a Grand Prix.
The second bronze medal contest saw Tunis Grand Prix bronze medallist, Viktor Demyanenko (KAZ), facing the 2015 World silver medallist, Karl-Richard Frey (GER), whose brother was qualified in the final of the heavyweight. Both competitors were rapidly penalised as they were not trying to build positive judo. With one minute and thirty seconds left, the video refereeing was called to determine if Demyanenko's kata-guruma should be awarded with a waza-ari but the action was discontinuous and no score was given. In the last twenty seconds Demyanenko was penalised one more time as he was refusing the contact and eighteen seconds into golden score received his third penalty, as Karl-Richard Frey left the tatami with the 11th Grand Prix medal of his career.
like
Related judoka and events
Related judo videos
All videos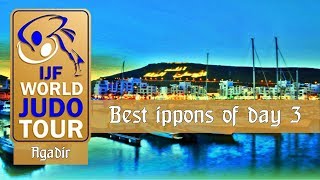 11 Mar 2018
Best ippons day 3 Grand Prix Agadir 2018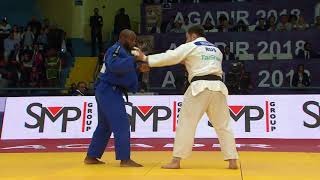 9 Mar 2018
Kirill DENISOV (RUS) - Jorge FONSECA (POR) @ U100 Final - Grand Prix Agadir 2018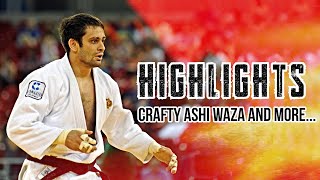 19 May 2020
Kirill Denisov Highlights Кирилл Денисов лучшие моменты
All videos
Nanda Bras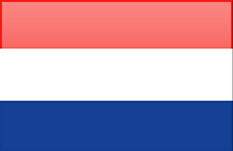 Netherlands
All JudoInside profiles of…
Judo results, photos, videos from…
More judo info than you can analyse 24/7! Share your results with your judo network. Become an insider!