The latest Judo News offered by JudoInside.com
Kosei Inoue never stopped pushing for the ippon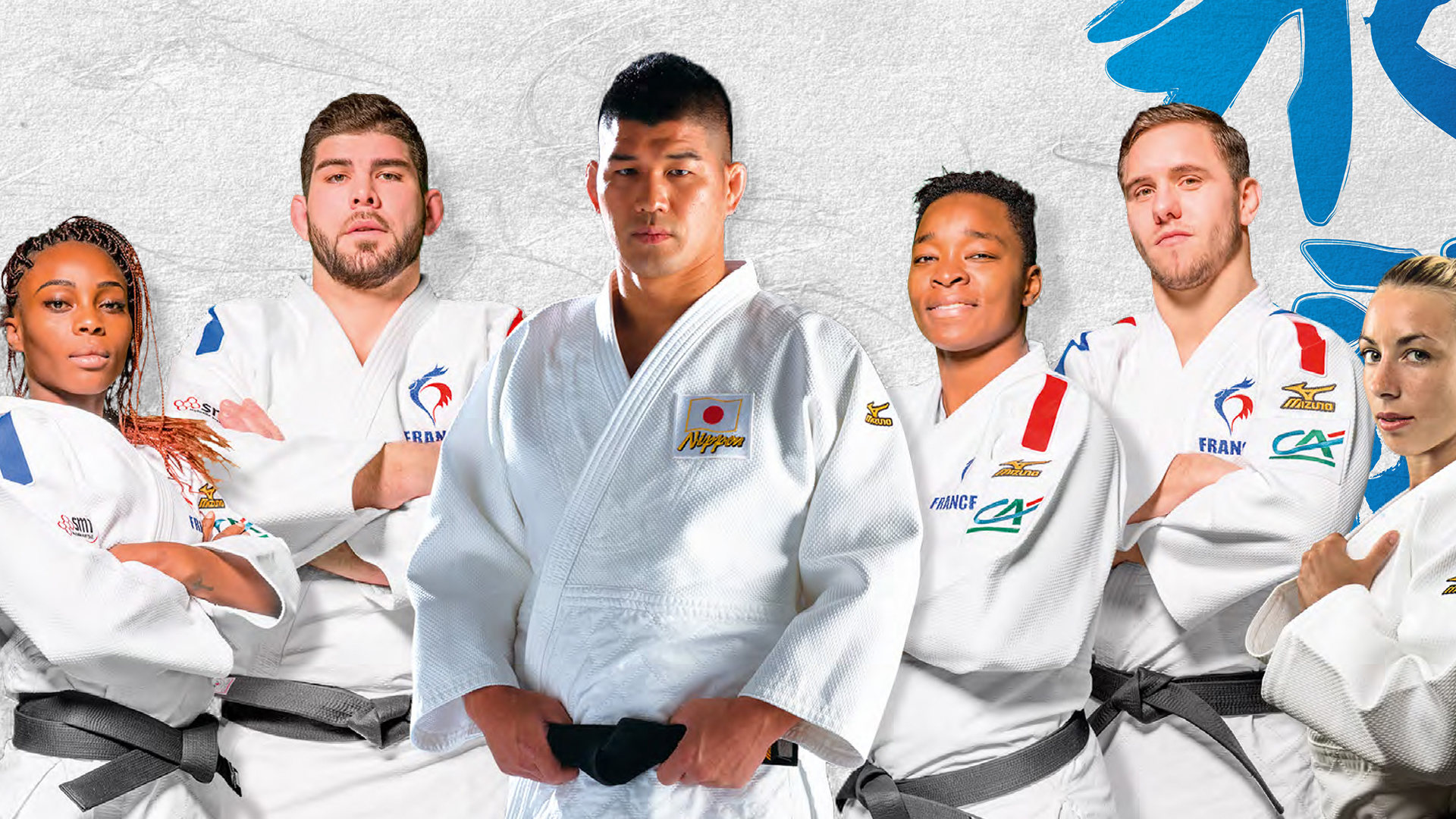 In Japan, where judo is more than just a sport, Kosei Inoue is no ordinary athlete. He is one of the stars from the past and the current head coach of Japan's Olympic team. Essentially unbeatable between 1999 and 2003, the half-heavyweight judoka won three world titles and Olympic gold, placing him among the greatest of all time.
Now head coach of the Japanese team, the 39-year-old is passing on his secrets to the next generation, proving just as successful off the tatami as he was on it during a stellar 10-year career at the top.
"We look at judo not only as a sport but as a 'budo,' or martial way," Inoue tells CNN.
"There is the competition, we come to a World Championships and aim to win a gold medal, but there is something far bigger behind this.
"By practicing judo every day, it really helps you win in life in general. In judo, you always get thrown and you always have to stand up. It's very similar to life itself."
No judoka has more world championships titles than Teddy Riner. The Frenchman has won eight gold medals, predominantly in the heavyweight category, and will be hoping to add to his tally having secured gold at the Rio Olympics last year.
Inoue, like so many others in Japan, took up the sport at a young age, working under the tutelage of his father.
The youngster would train relentlessly every day, only stopping when forced by his teachers.
"I was extremely motivated to do my best throughout my career," he says. "The meaning of judo is not just to win or lose, but to contribute to the betterment of society and always give back.
In judo, you always get thrown and you always have to stand up. It's very similar to life itself.
Tokyo 2020
Inoue's next challenge is to sustain Japanese judo's success in the years running up to Tokyo 2020, when the sport returns to its homeland.
He could hardly have taken to the job better, but he isn't one to take anything for granted.
"I believe that the more you win, the more you have to lose," says Inoue. "Japan has many good practitioners, but their journeys are just beginning. It is one thing to win just once, and quite another to continue winning.
"As for the 'golden generation' of Japanese judo, we will do everything in our power to make sure they are ready to perform at Tokyo 2020, but the process doesn't end there.
"Coaches, athletes and the All Japan Judo Federation will work together to win all competitions.
Last week Kosei Inoue won 8 gold medals in the individual World Junior Championships and the mixed team title with the new generation stars for Tokyo 2020.
French Mizuno athlete Cyrille Maret won the Grand Slam of Abu Dhabi last week in his new category +100kg
Donate if you like what we do
Related judoka and events
Related Judo Photos
Related Judo Videos
Related Judo News
All judo results of
Teddy Riner
,
Daria Bilodid
,
Tadahiro Nomura
,
Shohei Ono
,
Ronda Rousey
,
Majlinda Kelmendi
,
Clarisse Agbegnenou
,
Ilias Iliadis
,
Flávio Canto
,
Fabio Basile
,
Joshiro Maruyama
,
Naohisa Takato
,
Hifumi Abe
,
Uta Abe
,
Rafaela Silva
,
Lukas Krpálek
,
Tina Trstenjak
,
Kayla Harrison
,
Tsogtbaatar Tsend-Ochir
,
Nemanja Majdov
,
Jorge Fonseca
,
Nikoloz Sherazadishvili
,
Guram Tushishvili
,
Varlam Liparteliani
,
Sagi Muki
,
Noël Van 't End
,
Saeid Mollaei
,
Christa Deguchi
,
Manuel Lombardo
,
Marie Eve Gahié
,
Lukhumi Chkhvimiani
,
Distria Krasniqi
and
142000+
other judoka in
627000+
results and
420000+
judo matches including the recent
Grand Slam Düsseldorf
,
Grand Slam Paris
,
Grand Slam Osaka
,
World Championships Tokyo
,
World Championships Baku
and
15000+
major judo events. More judo info than you can analyse 24/7! Share your results with your judo network.
Become an Insider!