The latest Judo News offered by JudoInside.com
Spaniard Fran Garrigos grabs first Grand Prix gold
by Mark Pickering - IJF JudoHeroes & IJF Media / Copyright: www.ijf.org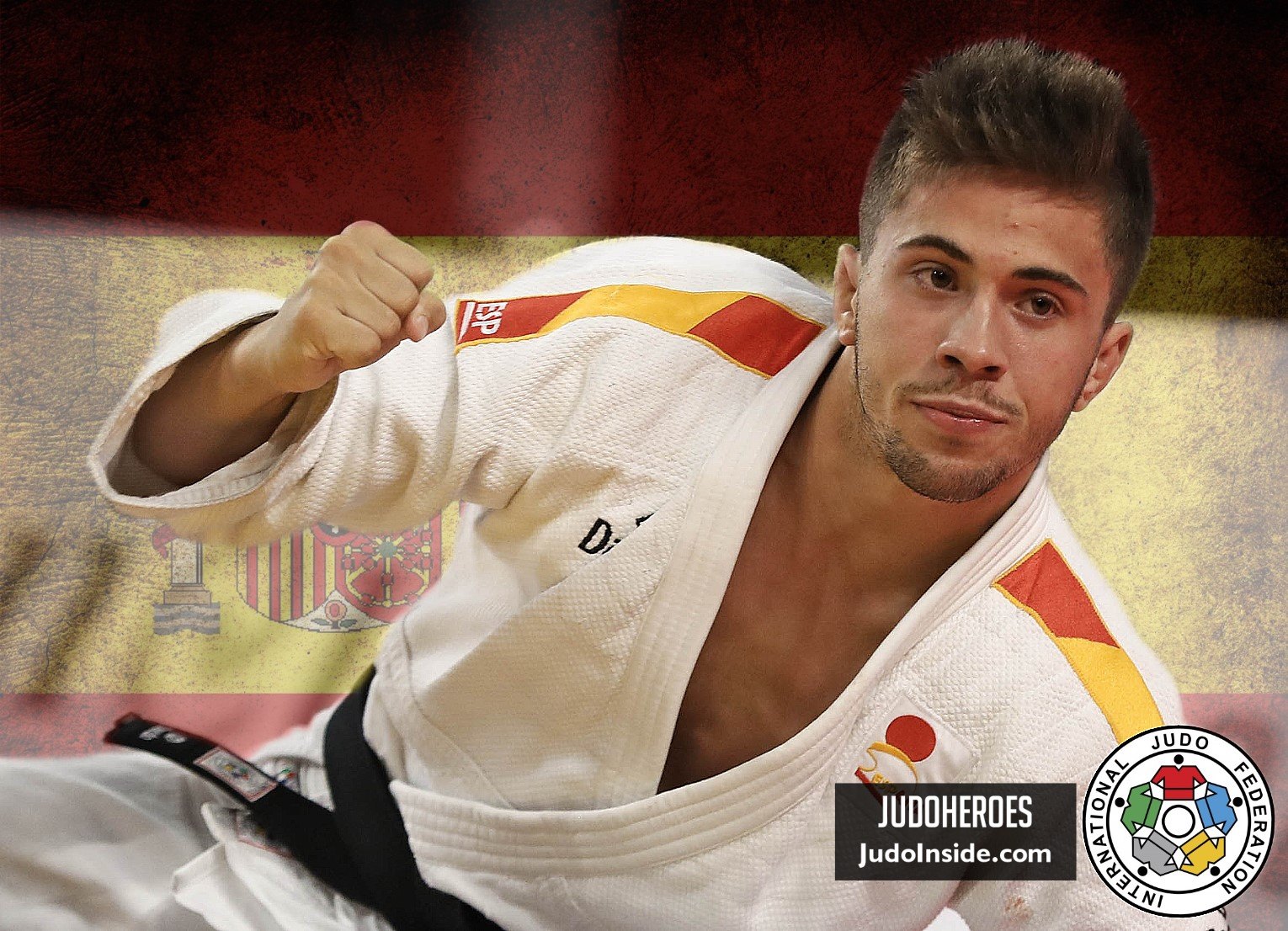 Francisco Garrigos of Spain won his first Grand Prix gold medal on day one in Mexico with a speedy win over three-time Grand Prix bronze medallist Phelipe Pelim (BRA). The 22-year-old European Championships bronze medallist has now topped the IJF medal podium at Grand Slam and Grand Prix events and is poised for a serious medal challenge at the World Championships this year.
Garrigos shocked Pelim as he worked with great energy on the ground in the opening ne-waza exchange and forced the world number 23 from Brazil to submit to a hadaka-jime strangle after only 33 seconds.
In the first semi-final Garrigos pinned down Bucharest European Open winner Daniel Ben David (ISR) with a tate-shiho-gatame for 20 seconds to earn ippon. In the second semi-final Pelim squared off against former European Championships bronze medallist Ashley McKenzie (GBR) and saw off the Londoner with a single waza-ari score in a close contest.
The first bronze medal was won by McKenzie in a thoroughly entertaining contest against 21-year-old Buenos Aires Pan American Open winner Adonis Diaz (USA). Double Olympian McKenzie went ahead after 26 seconds with a waza-ari from a seoi-nage before Diaz restored parity with a ouchi-gari effort. After a string of speculative efforts from the young American - who was fighting for a Grand Prix medal for the first time - including a yoko-tomoe-nage attempt, Mckenzie added a second waza-ari and wrapped up a commanding performance with a morote-seoi-nage for ippon.
The second bronze medal was won by 19-year-old IJF World Judo Tour rookie Jorre Verstraeten (BEL) who graced a medal podium at this level for the first time after rallying in golden score against 21-year-old Ben David. Verstraeten struck Grand Prix silverware for the first time with a wonderful combination as a right-sided ashi-waza attack was immediately followed by a left-sided sutemi-waza movement that sent Ben David over for ippon.
Related judoka and events
Related Judo Photos
Related Judo Videos
Related Judo News