The latest Judo News offered by JudoInside.com
Rio2016 Olympic Judo Preview women +78kg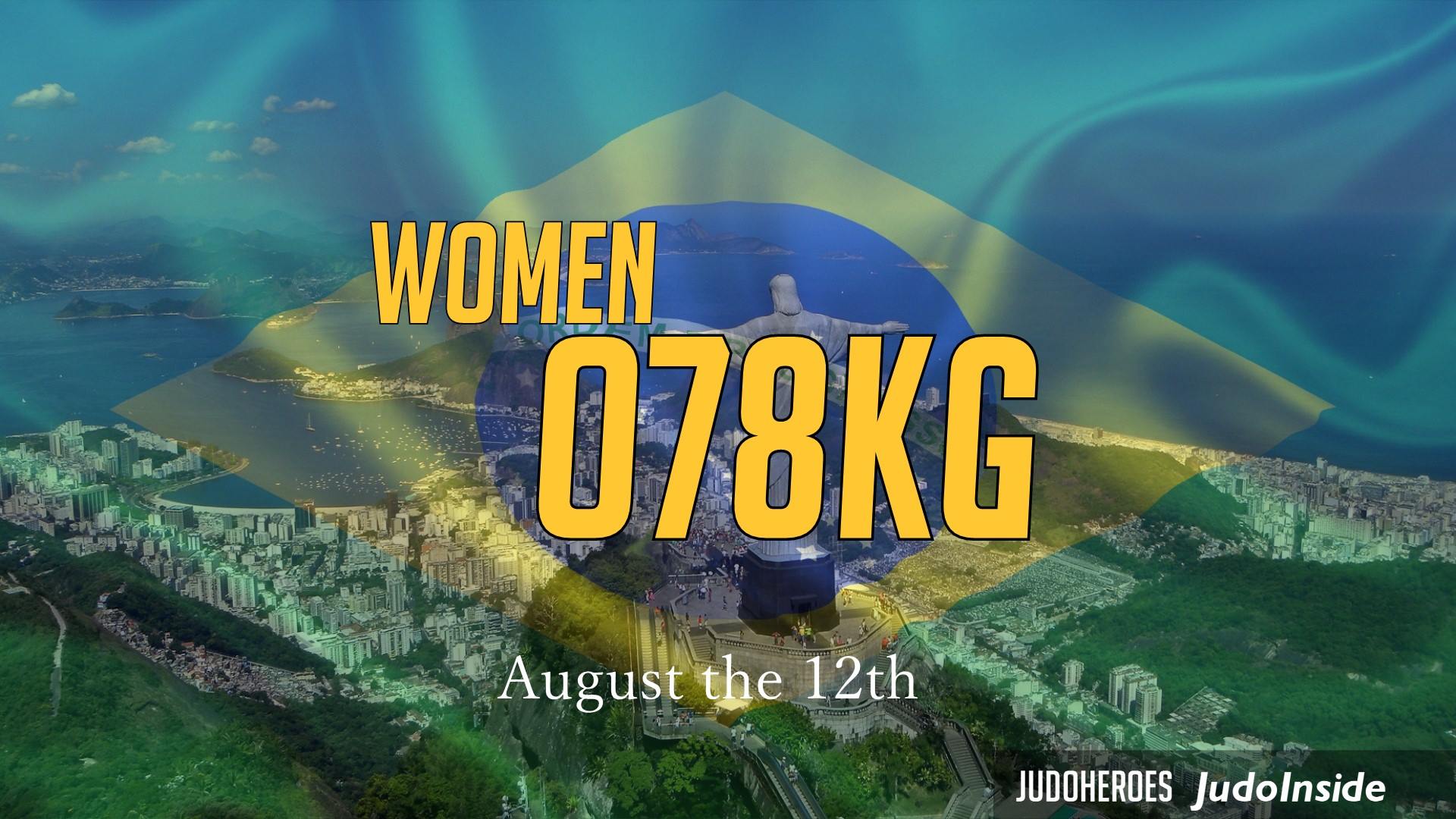 In 2012 we saw seven winning nations in the women's division. It is not unlikely that the same will happen at the Rio Olympic Games. At the end of this exciting week China or Cuba are the main candidates to complete all seven categories. Whether Japan, or Mongolia have captured one of more medals, we will know at 12 August.
Cuban Idalys Ortiz became Olympic Champion in 2012 in London. After that success she became World Champion in 2013 and 2014. In 2015 she won World bronze in Astana. Ortiz had already won Olympic bronze in 2008 in Beijing. She won various Pan American Championships and Games and 8 World Tour events. Ortiz is the number one candidate again.
Chinese heavyweight judoka Song Yu won the heavyweight world title in 2015 in Astana defeating Megumi Tachimoto. She won various international events such as Grand Prix Qingdao (twice), Zagreb and Tbilisi. And she won the IJF World Masters in Tyumen in 2013 and 2015 in Rabat. Both Chinese Yu and Ma Sisi have dominated the world ranking, but will have to perform at this ultimate event as well.
Japanese heavyweight Kanae Yamabe won world bronze in 2015 in Astana. Yamabe won the Grand Slam in Paris in 2014. She won her first World Cup in Oberwart in 2013 and booked victories at Grand Slams (Paris, Tyumen, Baku and Grand Prix Dusseldorf. World team bronze with Japan 2014 and 2015.
Emilie Andeol is double European Champion in 2014 and 2015. She won bronze at the 2014 World Championships. She won various titles with the French team. In 2015 she won the Grand Slam of Paris and bronze at the Grand Slam of Tokyo and she won bronze at the Grand Slam in Baku in 2016.
Nihel Cheikh Rouhou of Tunisia is ranked top 10 and Former World Police Champion. She won countless African titles and major titles such as Grand Prix Budapest in 2015. Coached by 2001 World Champion Anis Lounifi. She won the All African Games in 2007, 2011 and 2015. Current African champion.
Svitlana Iaromka of the Ukraine is the most successful heavyweight. She won European Games bronze in 2015. Iaromka won Grand Prix and Grand Slam and World Junior bronze in 2008. She won a silver medal at the 2015 World Military Games in Mungyeong. Bronze in Qingdao 2015 and Havana 2016.
Korean heavyweight Kim Min-Jeong, nee Kim Eun-Kyung won the Grand Prix Tashkent in 2015. Kim won a bronze medal at the Grand Prix in Qingdao and Grand Prix Jeju in 2015. She took bronze at the Grand Prix in Düsseldorf in 2016. She won 10 World Cup medals such as bronze at the Grand Slam in Paris 2013.
Brazilian Maria Suelen Altheman reached the final of the World Championships twice in 2013 and 2014. She won World silver with Brazil in 2013 and won World Military Championships silver. In 2016 she won the Grand Prix in Düsseldorf and silver in Tbilisi. She won the Pan American Open in Lima in 2016.
Seeded athletes paired
Yu (Asselah) with Sayit (Mojica)
Andeol (Zambotti) with Cheikh Rouhou (Ceric)
Ortiz (Kuelbs/Chibisova) with Kim (Altheman)
Yamabe (Pakenyte) with Iaromka (Savelkouls)
Former Olympic Champions
| | | |
| --- | --- | --- |
| Year | Judoka | Edition |
| 2012 | Idalys Ortiz (CUB) | London |
| 2008 | Wen Tong (CHN) | Beijing |
| 2004 | Maki Tsukada (JPN) | Athens |
| 2000 | Hua Yuan (CHN) | Sydney |
Stat
Brazilian Maria Suelen Altheman has the home and birthday factor. There are three athletes celebrate their birthday at their Olympic fight day. For sure they want to give themselves an Olympic title for their birthday. Maria Suelen Altheman celebrates her birthday at the 12th of August and has the home advantage.
Related judoka and events
Related Judo Photos
Related Judo Videos
Related Judo News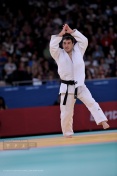 Halil Ibrahim Onel (TUR)
33 years
| Result | City | Date |
| --- | --- | --- |
| 1 | Düsseldorf | 2020 |
| 2 | Osaka | 2019 |
| 1 | Tokyo | 2019 |
| 1 | Tokyo | 2019 |
| 1 | Hohhot | 2019 |
| Result | City | Date |
| --- | --- | --- |
| 1 | Düsseldorf | 2020 |
| 1 | Osaka | 2019 |
| 1 | Tokyo | 2019 |
| 3 | Tokyo | 2019 |
| 2 | Fukuoka | 2019 |