Seven hot judoka for Odivelas that you may not expect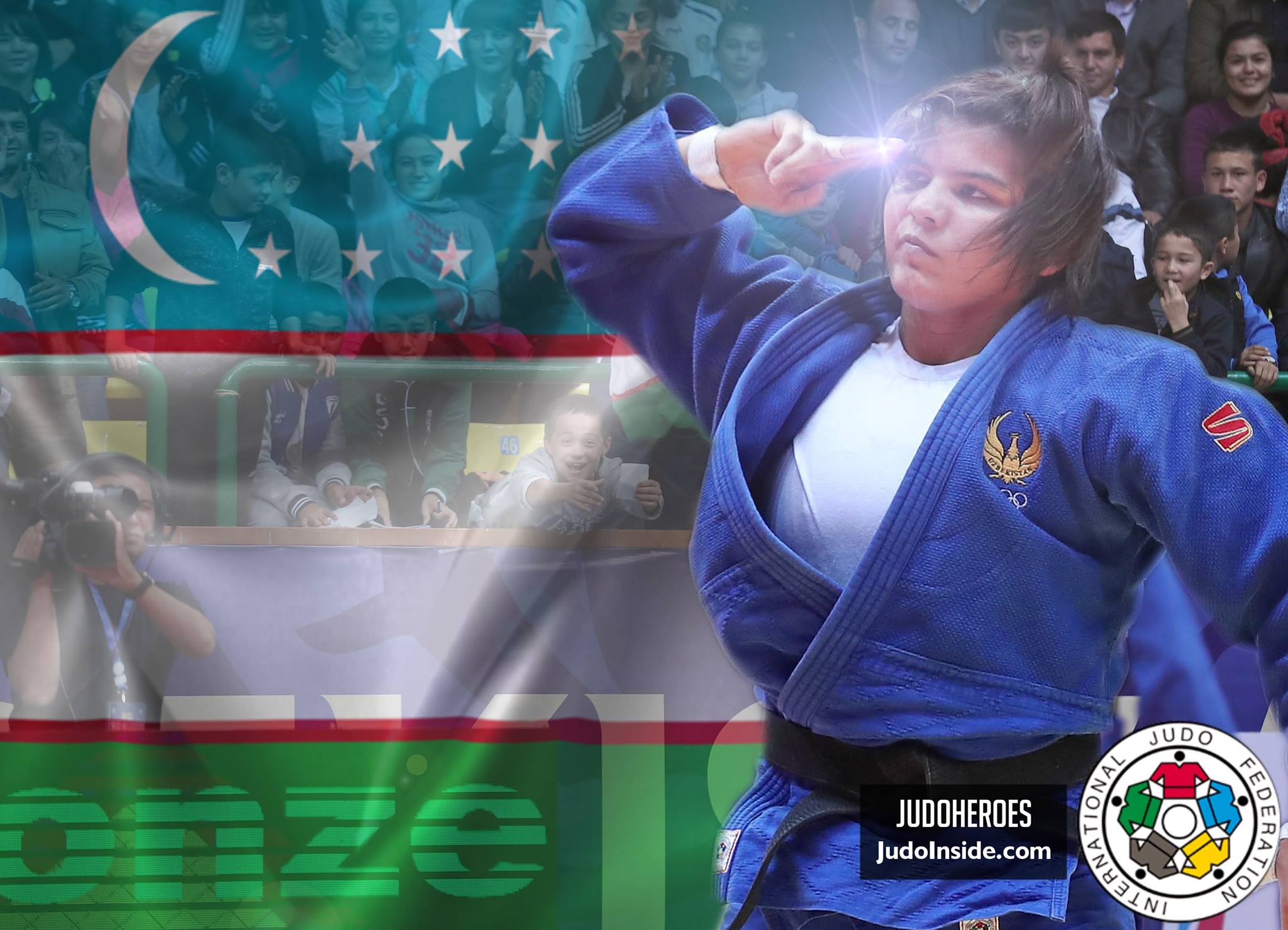 10 Jan 2022 17:50
JudoHeroes & IJF Media / Copyright: www.ijf.org
The gates of the IJF stadium will soon open for the talents around the globe. The first venue that will colour the agenda of the IJF World Judo Tour is the Pavelhao De Odivelas where the registrations add more and more hungry athletes that want to make a statement at the beginning of the season.
We can obviously expect a strong Portuguese team, although not all obvious names will compete, but looking at the number one seeds you might be surprised to find in Odivelas. What is for sure: Uzbekistan will open this important year strong. Tashkent is organizing city of the World Championships and the Uzbek athletes would like to make an impact with precious points for gain and plenty of confidence to charge for this year.
Let's look at some of those who you may not have immediately expected in the hot seat.
Believe it or not but Nihel Cheikh Rouhou of Tunisia didn't retire and may go for her fifth Olympic Games. She will be among the oldest athletes to appear at the Grand Prix in Portugal. Still she is ranked in the top 10 +78kg and the Former World Police Champion won countless African titles and major titles. She is coached by 2001 World Champion Anis Lounifi. Nihel competed four times at the Olympic Games but never had an Olympic medal fight. She has a reputation when it comes to the countless World Cup medals she collected, well…. Countless…. JudoInside reports an impressive 24 which is the highest for an African athlete. Well… only Taciana Lima collected more medals, but she partially took those as Brazilian athlete. Cheikh Rouhou started the year strong last year with bronze at the IJF Judo Masters in Doha, so she might take another medal in Odivelas. Nihel just turned 35, but the fire is still burning.
Polish European Champion Beata Pacut surprised last year in Portugal with the European title 2021 in the big Arena in Lisbon. She is a promising athletes for years, taking medals at youth level with a bronze medal at the European U23 Championships in 2016 and 2017. In 2014 she won silver at the European Juniors and bronze at the Junior World Championships in 2014. In 2011 she started with EYOF bronze. Last year she started well and bagged a silver medal at the Grand Slam in Antalya and took that precious European title not much later. Perhaps she can tank some confidence in Odivelas after some deceptions at the Worlds and Olympics.
One category lower, Gulnoza Matniyazova of Uzbekistan bagged a bronze medal at the Grand Slam in Tbilisi in 2021. In this important year she can be one of the stars for her country, also because she holds an important position in the mixed team. In this competitive weight category she can start the year 2022 strong. She might want to show Coach Iliadis what she is capable of in this strong Uzbek team. This could be her Olympic cycle, no time to waste.
Finnish judoka Martti Puumalainen is another one who you might not expect as first seeded athlete, but Martti is booming in the heavyweight category. Finally Finland have a heavyweight who matters. The Fins have waited a century for such male talent. Marde came quickly and won a silver medal at the EYOF in Utrecht in 2013 U90kg. He won many prizes in his region but never took those previous prizes at senior and global level But slowly he came, he clinched a bronze medal at the European Open in Sofia in 2020. He took bronze at the European U23 Championship in 2019 in Izhevsk which was a good sign and last year took the bronze medal at the Grand Prix in Zagreb as first BIG one. In Odivelas he can show if he worth the gold.
Uzbek Sardor Nurillaev and just as old as Matniyazova. He is really skilled and a creative athlete like many Uzbek judoka. Despite some successes at the Grand Prix in Tashkent in 2017, 2018, 2019 and 2021, we had to wait until 2019 before he took a precious gold medal at Grand Prix level, in Marrakech. He clinched a bronze medal at the Grand Prix in Tashkent in 2019. He bagged another Grand Slam gold in Tbilisi in 2021 and showed great judo. He claimed a bronze medal at the Grand Slam in Tashkent in 2021. Last year he was on form at the beginning of the season at the Grand Slam in Tel Aviv in 2021, so we wouldn't be surprised if he smashes the competition in Portugal.
Somon Makhmadbekov is the number one seed from Tajikistan. He is listed as a talent for quite some years since he took the bronze medal at the World Junior Championships in Zagreb in 2017. Four years later he captured the gold at the World Junior Championships in Marrakech and last year he took that gold medal in Tbilisi's Grand Slam, one of his favourite places. At the Olympic Games in Tokyo he got busted by Orujov in the 1/8 final after two victories in the opening rounds. Now on the westside of Europe, Makhmadbekov can show his lethal throws again. Let 2022 begin.