Gold in Antalya is a giant step for Raz Hershko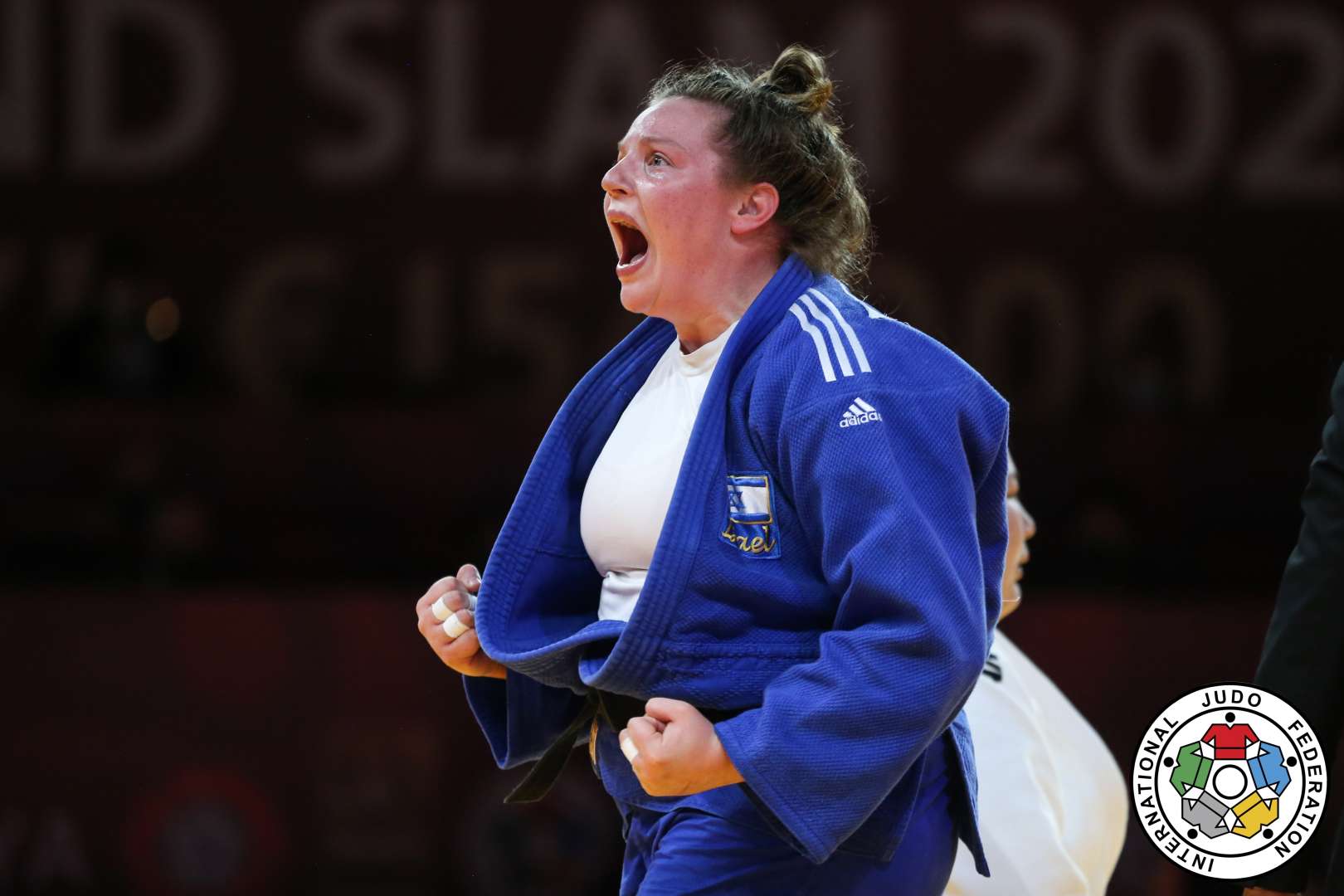 3 Apr 2021 19:15
IJF Media Department
IJF Emanuele Di Feliciantonio / International Judo Federation
In the women's heavyweights again last week's gold medallist Xu Shiyan from China reached the final of the Grand Slam in Antalya. The winner of the Grand Slam in Tbilisi faced the one who had failed at the foot of the podium in Georgia, who this time avoided all the traps, was Raz Hershko from Israel.
Not at all impressed by her opponent, taller and heavier than her, Hershko immediately took the lead with a waza-ari and then perfectly controlled the score until the very last second. Actually the last action of Xu landed after the gong, but it was clearly initiated before and so it was valid. With one waza-ari each, the athletes started the golden score period, but this didn't disturb Hershko, who continued to put pressure on XU and eventually launched a sode-tsuri-komi-goshi for a liberating second waza-ari. Well done to Raz Hershko, who truly deserves that gold medal and who was coached by her cousin, Shany, the famous coach of the Israeli women's team.
Hershko: "This is my first Grand Slam medal. I'm so happy and excited to show all the hard work I've been putting, mostly to be able to show my worth. It was very emotional playing the Israeli anthem on such a big stage. I was glad to earn some very important points for the Olympic qualification. Huge thanks to Shany Hershko and Ido Bar for supporting me throughout the day."
In the first contest for a bronze medal, there was a rematch of the last African Championships between the Algerian Sonia Asselah, silver medallist in Africa and the Cameroonian Hortence Vanessa Mballa Atangana (CMR), the gold medallist. It was again Hortence who won, giving her an important second grand slam medal.
The second Chinese athlete of the category, Wang Yan, third in Budapest in 2020, was opposed to Nihel Cheikh Rouhou (TUN), third in Tashkent this year. The Tunisian added a tenth medal in a grand slam to her prize list, after she scored a waza-ari with a reverse ippon-seoi-nage.