Rio2016 Olympic Judo Preview men U100kg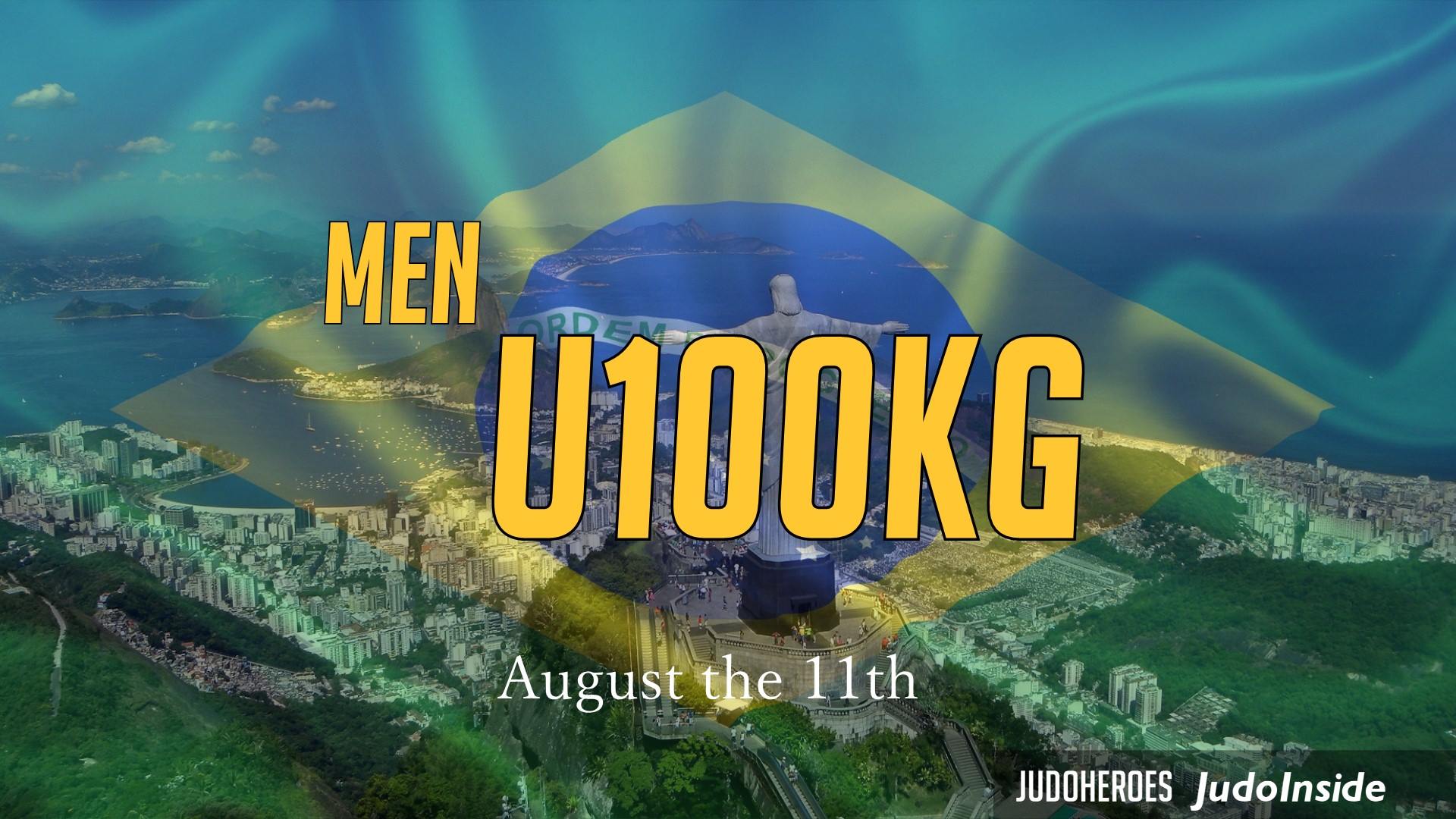 11 Aug 2016 10:15
JudoHeroes
The men's event U100kg has a huge number of fighters with medal chances. Not just the top favourites but also former Olympic medallists such as Naidan, reigning Olympic Champion Khaibulaev or the determined European champion Henk Grol. They are not the top favourites but can still win gold. At 11 August we will know the winner.
Although we haven't seen him for a while Ryunosuke Haga is the favourite based up on his 2015 World title U100kg of Astana. Haga won the Universiade in Shenzhen (Student World Championships) in 2011. Won the World Junior Championships U20 in 2010 in Agadir. In 2015 he won the Grand Prix in Dusseldorf and Grand Slam in Tokyo. One of his major rivals will be Czech Lukas Krpalek. They are paired in the seeding in the same pool. So the World Champion of 2014 meets the World Champion of 2015 if no one makes a mistake. Krpalek was double European Champion in 2013 and 2014 and is already the best ever Czech judoka of all time. He was double Junior World Champion. Krpalek was seventh at the Olympic Games in London.
Germany's ace for the title is World vice champion 2015 Karl-Richard Frey. He started to win Grand Prixs in Rijeka and Qingdao in 2013. Frey reached the world top 3 and meanwhile won more than 10 World Cup medals. His highlights are World Championships bronze in 2014 and silver in 2015. He was out for a while this season, but said he is in a good shape for the Olympic Games. In Budapest he ended fifth but just got back, Frey is on course.
Swedish Martin Pacek is in shape. He recently won the Grand Slam of Tyumen. After so many medals he started to taste the winning spirit at the Grand Prix of Qingdao as first big victory, in 2015 he added the Grand Slam of Tyumen. He won gold at the Grand Prix in Tbilisi in 2016 and recently prolonged his title in Tyumen. Pacek is brother of Robin, participant U81kg.
Although he was World Number one until July, Elmar Gasimov is not the ultimate favourite in this category. But in this Olympic cycle he really outperformed. He reached highest position in the World Ranking with victories in Tyumen (2014) and Tbilisi and Samsun in 2015. He won over 15 World level medals. Competed at World (5th) and Olympic Games (7th). He won the World Masters in 2016 in Guadalajara. He won two European medals.
French heavyweight Cyrille Maret is the 2006 World Junior Champion and meanwhile grown to the world top U100kg. He won three consecutive European medals and various Grand Prix and the Grand Slam of Paris in 2014, 2015 and 2016 U100kg. Maret won European Games gold with the team of France in 2015. Maret celebrates his birthday in Rio. Also he is now the world's number one in this category.
Cuban judoka Jose Armenteros won the World Junior title in 2011 in Cape Town. Three years later he was in the World Championships final in Chelyabinsk. He won PanAm Championships titles in 2014 and 2015. He won bronze at the Pan American Games in 2015 and WCup in Minsk. Silver in Düsseldorf in 2016.
Toma Nikiforov won a heroic World bronze in 2015 in Astana against Cyrille Maret. Toma won European Games silver in 2015. He won three European Junior medals and World Junior silver in 2013. Nikiforov took his first Grand Prix in Havana in Cuba in 2014. Won the World Military Games in 2015.
Ramadan Darwish won a bronze medal at the 2009 World Championships in Rotterdam U100kg. He is multiple African Champion and won Grand Prix is Qingdao (2009), Tashkent (2014 and Budapest in 2015. In 2016 he won gold at the Euro Open in Sofia. He was IJF world number 2 in 2009. African champion 2016.
Henk Grol won two Olympic bronze medals, in 2008 in Beijing and London 2012. Grol was three times finallist of the World Championships and won the European titles in 2008, in 2015 in 2016 in Kazan. He was always coached by Maarten Arens. If this time he doesn't take a medal, he says his career failed. He is quiet now and knows what is his peak, he knows it for four years and has the mature age and will to do it one more time.
Outsiders
Tagir Khaibulaev won the Olympic title in 2012 at the London Olympic Games. He became World Champion 2011 in Paris. Khaibulaev won the Grand Slam in Abu Dhabi in 2015 and European Open in Madrid in 2016. Khaibulaev was the trailblazer for Russian judo and signed a letter to protest against the possible suspension of all Russian athletes at these Games.
Mongolian wonderboy Tuvshinbayar Naidan is the 2008 Olympic Champion and first Olympic Champion for Mongolia. He reached Olympic silver in 2012 in London. Example for his successful generation. He definitely inspired thousands of judoka resulting in lots of success. In 2015 he won gold at the Grand Prix Qingdao 2015. He knows what is needed for a miracle.
Jorge Fonseca lives in Portugal, but from Sao Tome and Principe (STP) in Africa and with intervention of the IJF he was able to fight for Portugal and booked many successes such as the European U23 title and top medals at the main events. Given his preparation he is in a great shape and will showcase his beasty Ura Nage.
Iranian Javad Mahjoub started 2016 well with the victory at the European Open in Oberwart and bronze at the Grand Prix in Düsseldorf. He took silver at the Grand Prix in Tbilisi in 2016. He won the Grand Slam in Moscow in 2013. He was Asian champion in 2013 and silver in 2012. Seems to be in good shape given his training camp skills in Castelldefels.
Georgian Beka Gviniashvili is 2013 and 2015 World Junior Champion and is the most successful junior athlete ever also with the Georgian Junior team. In 2016 he switched from U90kg to U100kg with successful event and amazing victories including the Grand Slam in Baku, the guarantee for Rio. Whether it will turn out in another great performance is the question with so many top athletes who have been hiding for a while. He beat a few of them, but by far not all. High expectations which may not be fair for this youngster. It's a category with a tremendous number of outsiders. It took Gviniashvili six months to qualify. Beka is also the man who is the most successful Junior athlete with two world titles and 4 world Junior medals.
Seeded athletes paired
Gasimov (Khaibulaev) with Darwish (Naidan)
Pacek (Cho) with Frey (Cirjenics)
Maret (Grol) with Nikiforov (Mahjoub/Gviniashvili)
Krpalek (Fonseca) with Haga (Buzacarini)
Previous Olympic Champions
| | | |
| --- | --- | --- |
| Judoka | Year | Edition |
| Tagir Khaibulaev (RUS) | 2012 | London |
| Tuvshinbayar Naidan (MGL) | 2008 | Beijing |
| Ihar Makarau (BLR) | 2004 | Athens |
| Kosei Inoue (JPN) | 2000 | Sydney |
Stat
To name a few double World Junior Champions: Teddy Riner, 8 time World Champion and Olympic champion 2012, Lukas Krpálek, 2014 World Champion, Sarah Menezes, 2012 Olympic Champion and furthermore successful judoka such as Haruka Tachimoto, Barbara Matić and Beka are all competing in Rio.