The latest Judo News offered by JudoInside.com
European Championships U23 start in Samokov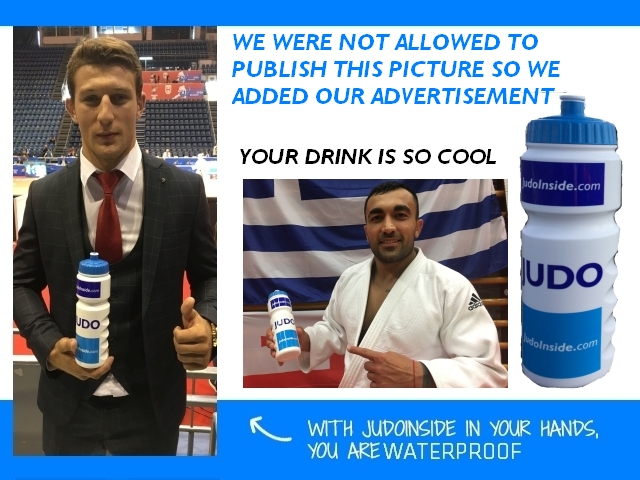 On Thursday evening the European Championships U23 officially started off with the draw. The 11th edition of this championship proves again to be a success. With the startlist of so many quality judoka no one can argue on the quality in advance. Some medallists or even champions of last year were not even seeded this year due to the strong competition in some categories.
In the men's U60kg Valentin Rota is highest seeded, he won the first two European Cups of the season. In U66kg 32 judoka with Arsen Tolasov as highest seeded who also won two European Cups to get him to the highest ranking. French Adrien Bourguignon also won two and they might be the two challengers.
Feliks Galuaev (RUS) and Arthur Clerget were separated in the pools U73kg. But also the ones who are non seeded have a change in this category where everything is open. It is the category where Mansur Isaev is the Olympic Champion and one of the former winners of this U23 European title.
The category U81kg looks very strong with Khasan Khalmurzaev as highest seeded, he already won a senior Grand Prix despite his young age and two European Cups stating he is the number one favourite. The same counts for brother Khusen who's number one too, but U90kg. His rival for the final gold could be Krisztian Toth, the number five of the World Championships in Rio, but it doesn't say it all as even in this age category anything can happen. It's less predictable and a high level broad top of athletes.
Flavio Orlik (SUI) won three medals this year and is ranked as best U100kg on paper. This division will be spiced up by some fireworks from Jurisic, Magomedov, Minaskin, Luchyn, Delvert and who knows Bulgarian home favourite Daniel Dichev.
Austrian Daniel Allerstorfer is Austria's main judoka in the men's division, can he do it for his country or will he face too much strength from Nasiadko, Heinle or Mol in his first matches, what a pool is that! So far this year the heayviweght categories turned out to be very exciting and attractive.
Although the number of competitors is less in the women's division, the competition is just as strong as with the men. Mariya Persidskaya (RUS) is the number one seeded judoka but with the talented Julijana Savic (SRB) as possible first opponent life is not easy U48kg. Vrsic (SLO), Kaiser from Austria, Minsker (ISR), Demintseva (RUS) and many more rivals are eager to take over the gold of DIlara Lokmanhekim (TUR) who took the double last year winning the European title for juniors and U23.
Current World Champion Majlinda Kelmendi is the reigning European U23 Champion but doesn't compete here in Samokov. Her compatriot Distria Krasniqi is one of those talents who could do it although she will face many young talents such as #1 seeded Maria Ertl (GER), Maros (HUN), European Junior Champion Giuffrida, strong Israelian opposition and Roumanian Alexandra Florin as challengers.
Again U57kg is highly competitive. Look at the first matches in the pool with Bekic (CRO), Zeltner from Austria, European Junior Champion Kocher (SUI) and Bulgarian Talent Ilieva. Mentioning Sanne Verhagen, last year's runner up and strong Loredana Ohai, and this all in the same group for a final spot.
Most of the winners of the European Cups older than 23 but there's enough left. Check the names of Surakatova (RUS), mega talent Gercsak (HUN) who competed at the most European Championships of everyone this year. Dakovic (SLO), Shor (ISR), Krssakova, all well known rivals from the junior category. Polish talent Mohamed-Seghir, Giorgis (Italy) and last but not least Kathrin Unterwurzacher will be one of the favourites to take the gold. Last year she lost the final against Nina Milosevic (SLO).
The category U70kg is also amazing with even the non seeded players who can throw everyone: Graf from Austria, Perrot (FRA) and reigning European Champion Franziska Szabo. What an ingredients to enjoy these ladies: Taeymans (BEL), Junior World Champion Barbara Matic" too many to mention; simply fireworks.
With nine competitors not crowded, but Croatia has another chance for a medal with Maranic with first opponent Steenhuis (NED). Germany's Tillmans and Spanish Talarn need to resist Tereza Dzhurova to name some top athletes.
The heavyweights among women will see a traditionally strong German fighter in Kristin Buessow (highest ranked) and Dutch athletic heavyweight Tessie Savelkouls. The level is high and close to the ultimate senior level, enough for a spectacular last day in Samokov.
Related judoka and events
Related Judo Videos
Related Judo News

Dauletkhan Zhakypov (KAZ)
28 years
| Result | City | Date |
| --- | --- | --- |
| 1 | Paris | 8 Feb |
| 1 | Qingdao | 2019 |
| 2 | Osaka | 2019 |
| 3 | Brasilia | 2019 |
| 1 | Tokyo | 2019 |
| Result | City | Date |
| --- | --- | --- |
| 5 | Paris | 8 Feb |
| 3 | Qingdao | 2019 |
| 1 | Osaka | 2019 |
| 2 | Chiba | 2019 |
| 5 | Budapest | 2019 |