Japan reigns at Asian Championships with nine titles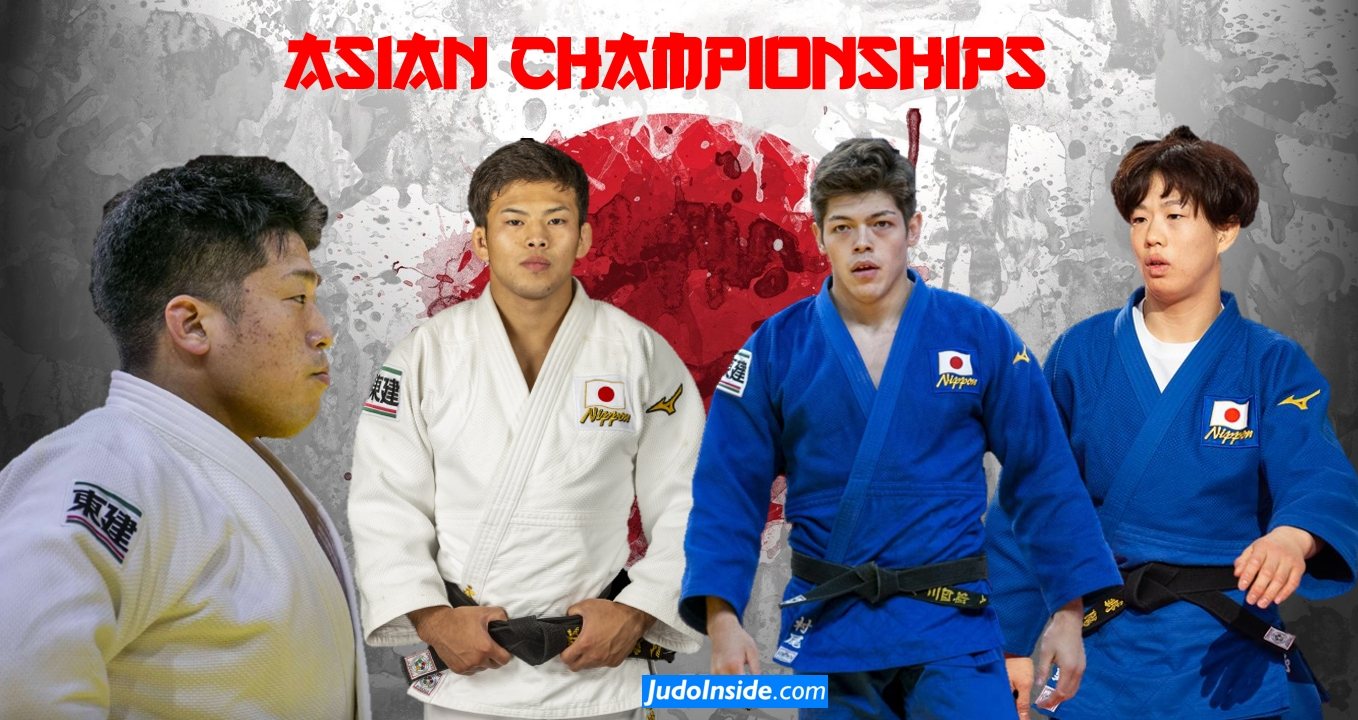 6 Aug 2022 22:30
JudoInside.com - Hans van Essen / judo news, results and photos
Japan dominated the Asian Championships in Nur-Sultan with nine out of fourteen gold medals. On the last day in Kazakhstan the Japanese team captured another four titles. In 2017 Japan also dominated with nine titles. Last year Japan was the only exception since 2012 without winning the medal table. Was nine a record? Officially not with the 10 in 2001, including two all weight category gold medals. 2022 was better than 2017 though with another three finallists.
On Thursday Ryuju Nagayama (JPN), Wakana Koga (JPN) and Momo Tamaoki (JPN) won Asian titles in their categories. Nagayama again prolonged the Japanese dominance for the fourth time in a row since 2017 that Japan takes gold U60kg. Last year it was Takato. The next day two more gold medals were achieved by Takeshi Sasaki (JPN) U81kg and 32-year old Yoko Ono (JPN) U70kg who became the oldest Asian champion. On Saturday Sanshiro Murao, Kokoro Kageura and on the women's side Mami Umeki and Akira Sone didn't surprise with their championships results in Nur-Sultan.
There wasn't much space left for other countries: Baskhuu Yondonperenlei (MGL) had some fun in the U66kg class taking the gold medal beating Ryoma Tanaka (JPN). Diyora Keldiyorova (UZB) grabbed the title U52kg for Uzbekistan on the first day. On Friday Daniyar Shamshayev (KAZ) was the surprise U73kg where others were expected. Gankhaich Bold (MGL) won the title U63kg which was certainly a good performance.
On Saturday Dzhafar Kostoev (former Russian) celebrated his first major victory for the United Arab Emirates U100kg, but it was the only victory for a non Japanese athlete. Three Japanese athlete lost their final in this tournament, so the Japanese dominance could have been worse.
Despite the good and impressive performances of the Korean team, Nur-Sultan wasn't the event the Koreans were hoping for, silver for lightweight Kim Won-jin and Lee Jeong-yun U78kg and four additional bronze medals. However some ammunition was left at home, so it's not a sign for the World Championships. Although Uzbekistan won just one gold medal, they did take nine medals in total and as organizer of the World Championships they are on the radar. Mongolia also performed well with two gold medals and seven medals in total. Kazakhstan is the third nation behind Japan with 8 medals in total including gold for 20-year old Shamshayev. The World Championships will give more interesting answers on emerging judo countries.