Huge gap between French women and men is a problem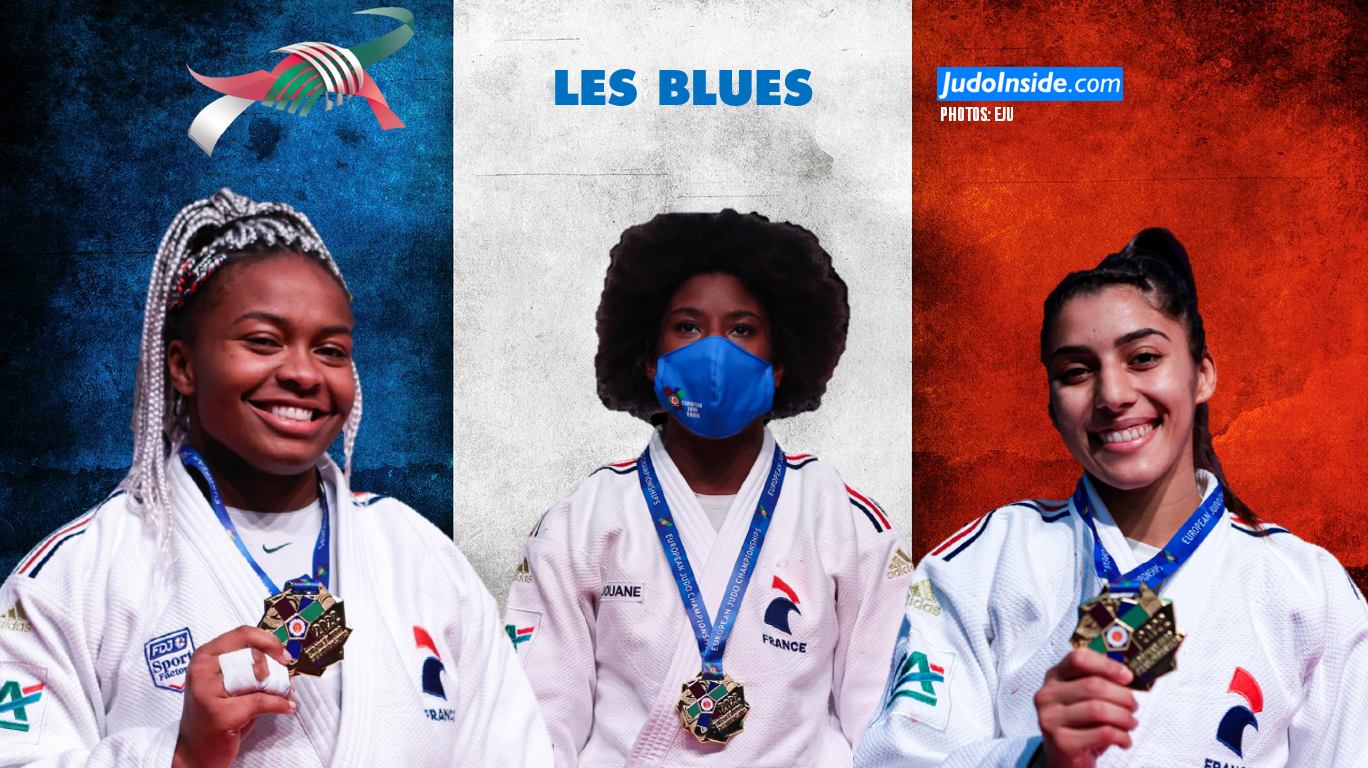 2 May 2022 10:05
by JudoInside and L'Esprit du Judo
Carlos Ferreira / EJU / Copyright: www.eju.net
Seven is not the number of French medals. France harvested eight, like last year and like two years ago. This is the number of years during which our women have finished ahead of all their rivals, and largely in the nations ranking at continental level.
Since 2016, French women have collectively had no rivals. The closest were the Russian women for two years, but, even before their withdrawal this year, the pandemic seemed to have exhausted their rise to power. This period began with the smooth transition at the top level of the Décosse – Emane generation with the current generation. Everything is going well for our women, the oldest of whom in Sofia were Margaux Pinot and Madeleine Malonga, 28 years old, and whose youngest, Romane Dicko (22), Shirine Boukli (23), bring back two of our three titles, with that of Marie-Eve Gahié (25), and are quite capable of projecting themselves to the Games in Los Angeles in six years, and even beyond.
Seven years ago
Seven is also the number of years that separates the French men's team from its last truly convincing result at the European Championships, two titles in 2016, while 2015 is the last year in which our men achieved three medals. , out of seven categories and nine potential entrants.
While last year, the experience of Alexandre Iddir (bronze) and the silver of Luka Mkheidze, won two medals, as in 2017 with Clerget and Maret, here we are back in survival mode, prisoner of a never-ending transition between the last fires of the Legrand – Maret – Riner generation, and a new one, still untraceable.
Cedric Revol saves the men
It is not indeed to insult the "savior" of this year - the French men have never returned empty-handed from a European championship since their creation in 1951 and this is still the case in 2022 thanks to him. – Cédric Revol (27), replacing Luka Mkheidze at short notice and little "calculated" until then by the management, to say that he above all embodies his own destiny, his personal adventure, as he expressed it later after this bronze medal. Ironically, he paid a long tribute to the coach to whom he believes he owes his success, Alain Schmitt, former boss of ES Blanc-Mesnil, who recently left for Bulgaria, under the conditions that we know.
Chances for smaller countries
These European Championships were indeed those of the medal to be taken, in the absence, not only of the Russian team - a base of seven men's medals for several years - but also of many leaders, some really absent, of others present physically, but obviously badly recovered from this summer of all dangers, with world championships and Games on the line. In these unusual conditions, we saw Ukraine snatch a title in U66kg by Bogdan Iadov (25). We saw Daniel Eich place on the U100kg podium an interesting judoka European junior medallist in 2020. We saw big losses and a Russian mercenary who became Greek a few years ago, Théodoros Tselidis, take a medal in U90kg. We saw Spain and Belgium pick up three men's medals, Italy two. Symbol of what France undoubtedly missed, the fight between Benjamin Axus (27) against the Bulgarian Mark Hristov (22). It was he who found the solution on the Frenchman, before beating the favorite Orujov and eventually climbing to the podium, bringing his second men's medal to the Bulgaria.
French still prevail
Anyway, in terms of overall results, France with eight medals and three titles, ahead of an comeback of the British women with two titles, the remarkable Dutch last day with two titles today in U100kg and +100kg. France is having a good European championship in 2022 and can see coming for the world championships in Tashkent are looming. The medals will be there for the French women. For the French men, we will have to be patient and wait for the positive vibes in the forthcoming months.