Preview Grand Slam Paris for women: Japan strong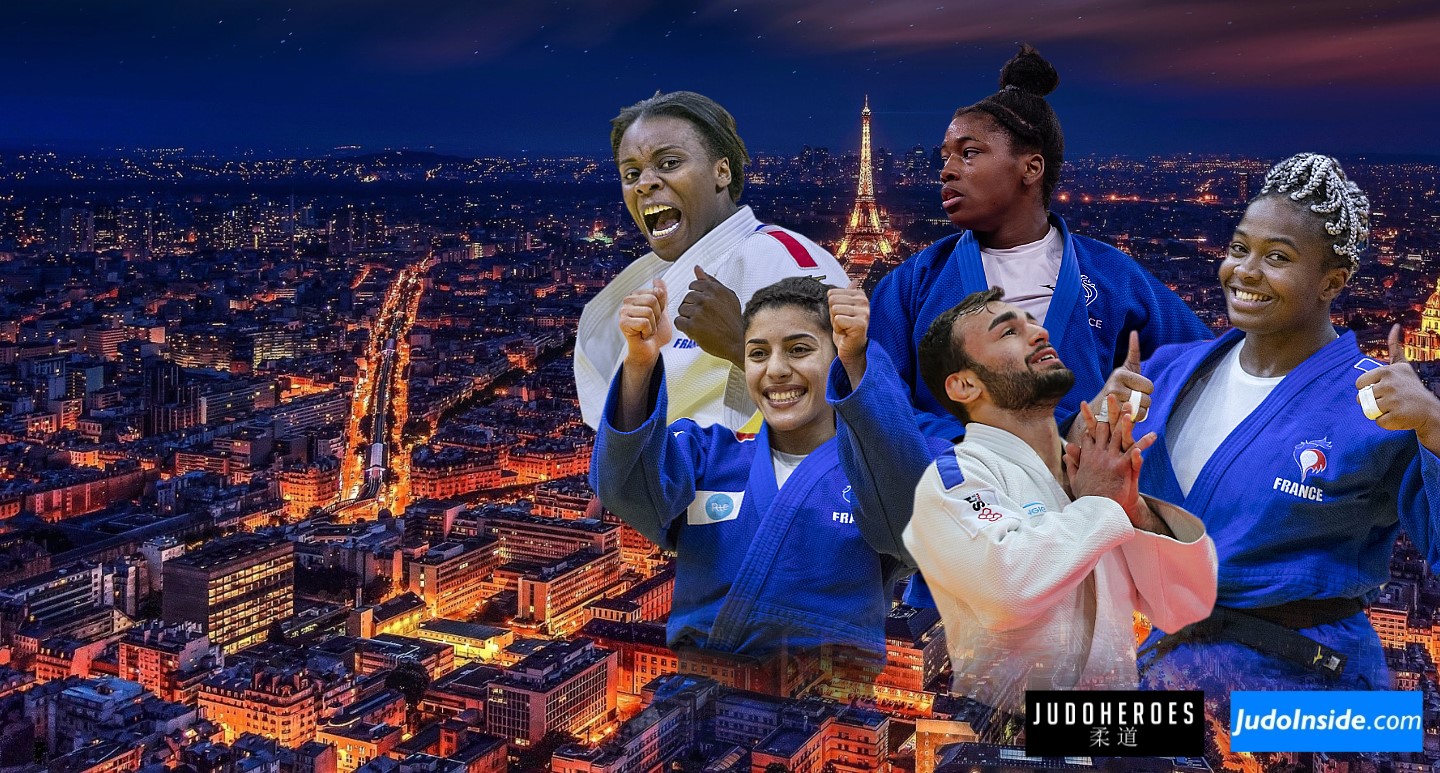 4 Feb 2022 15:25
by JudoCrazy and JudoInside
JudoHeroes
The judo women of France are the top of the world. Although some of the Olympic stars won't be fighting at the forthcoming Grand Slam in Paris, it's worth while to check who are the top women in the team and who they will face internationally this weekend. Oon Yeoh of JudoCrazy goes through the favs and the list of missing names.
-48kg
French Melanie Legoux will be challenged by Wakana Koga and Natsumi Tsunoda of Japan. Notably missing are Distria Krasniqi (KOS) who has moved up a weight, Daria Bilodid will move up to another weight class soon, and Urantsetseg Munkhbat who is apparently now focused on an MMA career. It's simply a weak field where Wakana Koga is definitely the one to watch.
-52kg
This is defintely a stronger category with some top women. The seed is Amandine Buchard (FRA). She will face strong opposition from Chelsie Giles (GBR), Ai Shishime (JPN) and Distria Krasniqi (KOS) who is seeded as seventh in th epool with Chelsie Giles. Notably missing is Uta Abe (JPN) but Ai Shishime is the one to watch.
-57kg
This category is always a very competitive one, with many top prospects. The top seed here is Sarah Leonie Cysique (FRA) but she will be challenged by Momo Tamaoki and Haruka Funakubo of Japan, the experienced Lien Chen-Ling (TPE) and Rafaela Silva (BRA), who is making a comeback. Notably missing are Jessica Klimkait and Christa Deguchi of Canada and Nora Gjakova of Kosovo. Cysique is definitely the French favourite but maybe not the eventual winner.
-63kg
The top two prospects here are Lucy Renshall (GBR) and Catherine Beauchemin-Pinard (CAN). The crowd will surely miss Clarisse Agbegnenou (FRA) and Tina Trstenjak (SLO), who are not competing. We estimate Nami Nabekura of Japan can resist all seeded athletes. She is in the pool with Sanne Vermeer. If she can win that contcest, then Japan will have a great first day in Paris.
-70kg
The top seed here is Barbara Matic (CRO) but she has tough challengers in the form of Yoko Ono (JPN) and Eve Marie Gahie (FRA). Notably missing is Chizuru Arai (JPN) who has retired. Fourth seeded Yoko Ono has proved to be a strong competitor in Paris. The number four and five of the seeding list, Margot Pinot are in the same pool.
-78kg
The top seed is Madeleine Malonga (FRA). Her main opposition is Luise Malzahn (GER). Also competing is the very experienced Audrey Tcheumeo (FRA). Missing from this lot are Anna-Marie Wagner (GER) and the Japanese groundwork specialist Shori Hamada. It's gonna be boring in Paris as we think that super groundworker Mami Umeki will have a good chance to reach a final with either Tcheumeo or perhaps Germany's Malzahn. A semi final between Umeki and Malonga is a key match. Perhaps the French crowd can make a difference.
+78kg
The top seed here is Beatriz Souza (BRA) but the firm favorite is Romane Dicko (FRA), who has home ground advantage. Notably missing are Akira Sone and Sarah Asahina, both from Japan. Very strong French here in Paris and Dicko should be able to reach the final.
Read more bespoke judo content at JudoCrazy