They know what it is to be World Championships runner-up
10 Jan 2022 12:30
Mario Krvavac
At 10 January lots of World silver medallists celebrate their birthday. Johan Laats, Dex Elmont and Ushangi Kokauri know what it is to take silver. You don't win silver, they realized they have lost that last contest that gave them everlasting fame. Still we think they have proved to be a top judoka.
Judoka Dex Elmont is European Champion 2014 U73kg and won three World Championships medals. He participated at three Olympic Games. Dex competed U66 and U73kg and is the younger brother of former world champ Guillaume Elmont. Father was judoka for Suriname. Club: Kenamju. Dex Elmont (NED) was number 1 of the IJF World Ranking for seniors U73kg in 2014 and 2015. Dex turned 38.
Ushangi Kokauri of Azerbaijan won silver at the World Championships in Baku in 2018. He won a European U23 silver medal in 2014. In 2016 he won bronze at the Czech Open in Prague and gold at the Euro Open in Oberwart. He was 7th at the Grand Slam in Paris. He used to fight for Georgia. Ushangi lost the final of the European Open in Minsk in 2017. He took a bronze medal at the European Open in Sofia in 2018. He won the European Cup in Saarbrücken in 2018 and Grand Slam bronze in Abu Dhabi. He captured a bronze medal at the Grand Slam in Baku in 2021. Kokauri is still young with his 30.
Belgian top athlete Johan Laats (55) comes from a true judo family; Lode, Stefaan, Johan, Philip are all judo brothers. Johan Laats was 1991 World Championships finallist and won the Junior world title in 1986 in Rome Johan Laats was 1997 European Champion in Oostende. He won six national titles U78kg and 5 World Cups.
Belarus lightweight Tatyana Moskvina won five European medals among silver in 2002 in Maribor. Moskvina won World Cups in Moscow and Minsk twice. 7th at 2007 Worlds in Rio. She took silver at the Sambo World Championships in 2010 in Tashkent.
French judoka Marine Richard (40) won the World Cup in Rome in 2008 and in Cairo in 2010. She claimed 13 World Cup medals between 2001-2010 in her category U52kg. Marine was national champion in 2009 and took five medals in total.
French judoka Robin Corrado (28) won the European Cup in Dubrovnik in 2017. He won the Pan American Open in Santiago in 2019. He claimed a bronze medal at the European Open in Cluj Napoca in 2019. He claimed a silver medal at the European Open in Luxembourg in 2019. He captured silver at the European Open in Tallinn in 2019. He bagged a silver medal at the European Open in Sarajevo in 2021.
like
Related judoka and events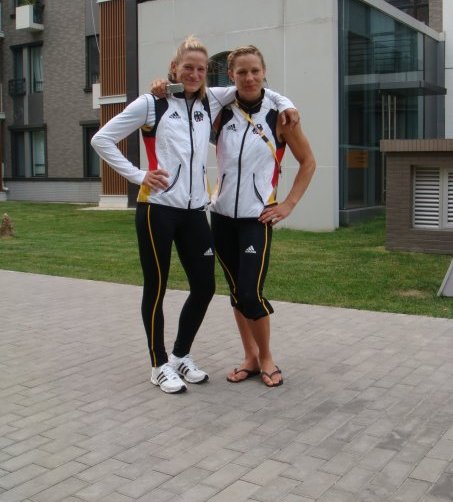 Anna Von Harnier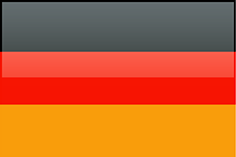 Germany
All JudoInside profiles of…
Judo results, photos, videos from…
More judo info than you can analyse 24/7! Share your results with your judo network. Become an insider!