Heavyweight tournament sees strong Japanese finallists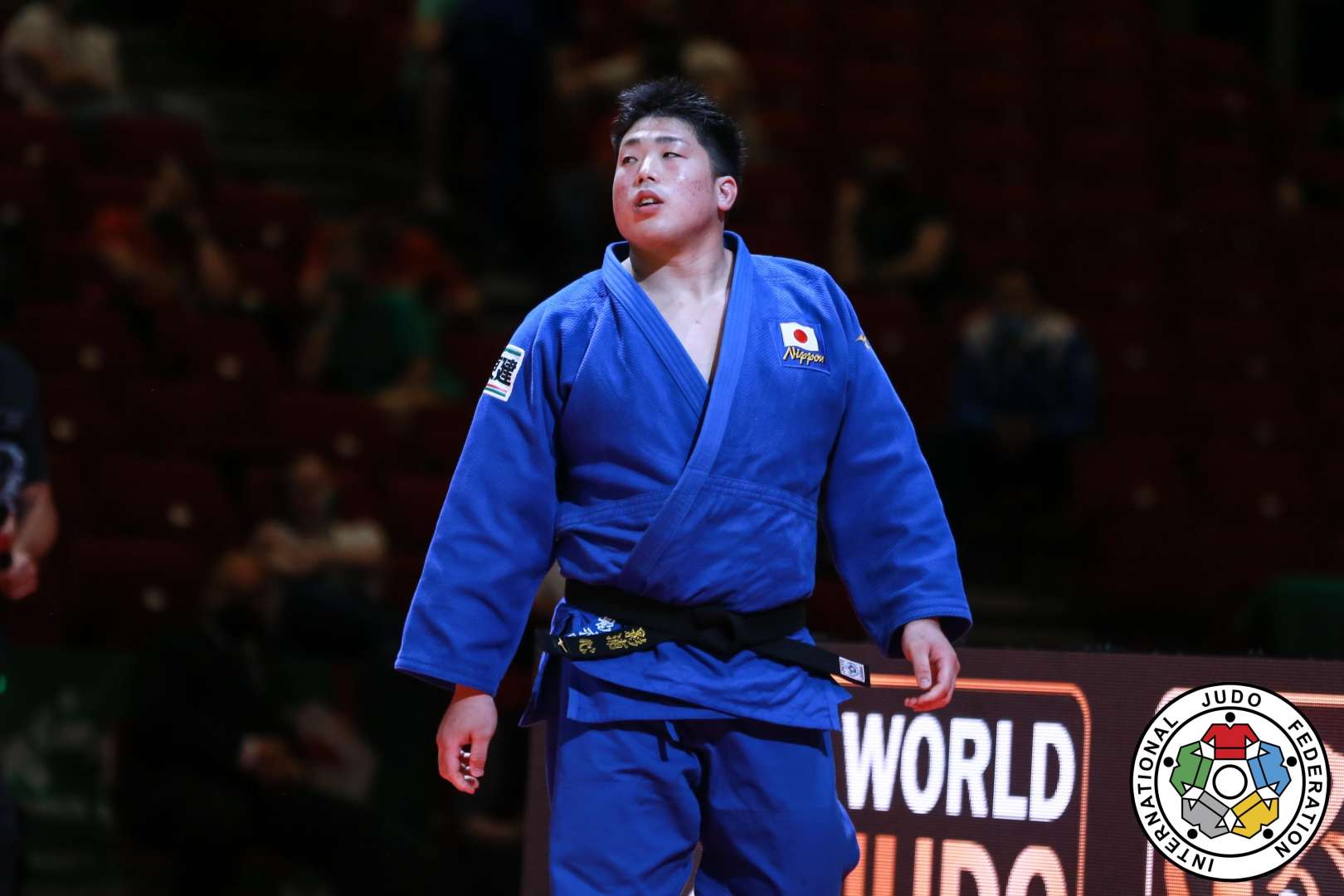 12 Jun 2021 14:30
IJF and JudoInside
IJF Emanuele Di Feliciantonio / International Judo Federation
At the last day of the World Championships the two heavyweight tournaments on Saturday the top favourites were able to reach the last eight and at the women's tournament it resulted in an all Japan final.
Idalys Ortíz (CUB) is the most awarded judoka in Latin America. She has won absolutely everything, in some cases several times, but she has not had an easy year due to Covid. The world number one does not complain, though, "Competitor once, competitor always," she said, between contests.
From the first match, Asahina showed a large part of her repertoire, a mixture of technical quality and experience. It was a shame for Velensek (SLO), Olympic bronze medallist, to have to meet Asahina (JPN) in the preliminaries. Both are capable of winning big medals, but that's the way of judo! Velensek went out in the 3rd round and the young Japanese star moved into the last 8.
Ortiz moved into her semi-final against this old acquaintance, Asahina Sarah (JPN). At no time during the day was Ortiz nervous or impatient, always executing the right movement at the right time. However, against Asahina she had to do something else because they know each other by heart and the Japanese, who has also traveled to Budapest to win her third world title, was highly motivated and especially offensive from her first fight.
They reached golden score, each weighed down by two shido. A third was close to being called because neither attacked. Ortíz then tried to surprise Asahina, who countered for waza-ari, with the flavour of a big final.
The second semi-final opposed Beatriz Souza (BRA) and the second Japanese athlete in the running, Tomita Wakaba. Souza is a promising 23 year old and is ranked third in the world. She is in constant progression and has earned a medal in six of the last seven tournaments she has participated in.
Throughout the morning, Tomita was dedicated to demolishing all her rivals; four fights, four ippon. Souza had the merit of stretching the fight to golden score, but she did not escape from a text book ippon executed by Tomita.
Men's heavyweight tournament
During the preliminary rounds, there were many matches to follow. In round one the number one seed showed his caliber and his intention by casually practising a range of his favourite techniques, without ever being put at risk himself. Bashaev (RJF), the 2020 European champion, enjoys judo and this is not a silly statement. He is here to win and here to prove things but he also just loves to compete and is clearly comfortable on the tatami no matter who he is facing. He allowed the first match to go into golden score and almost without taking a breath rolled his German opponent out of an uchi-mata attempt with what looked like an easy counter.
Meanwhile Sipocz of the home nation began well and seemed buoyed by the noise from the crowd. The day began with big throws, exactly what we all want to see as the individual competition comes to a close this evening, in preparation for tomorrow's mixed team clash. When Sipocz and Bashaev met in the third round it came with some drama and a lot of near misses, but Bashaev's sleeve control proved to be too much for the bigger Hungarian judoka and he avoided each attack, eventually transferring to a strong shime-waza to reach the quarter-final and a date with Rakhimov (TJK).
Rakhimov looking strong from the start, with a decisive uchi-mata and overall upright judo. His meeting with Bashaev in the quarter-final definitely wasn't one-sided, with Rakhimov arriving with dangerous left-sided uchi-mata and ashi-guruma attacks, but his opponent's ura-nage was just too sharp.
Veteran Austrian team member, Allerstorfer, offered a really strong start too, with a koshi-guruma and a smile from his coach Yvonne Boenisch, before leaving the mat to make way for one of the real characters of the circuit, Roy Meyer (NED). He looked determined and brought a full bag of high quality technique and gripping skills and clearly didn't come to play around. He was strangled out of the quarter-final by Georgia's big man, Zaalishvili, but both made appearances in the final block.
Kageura (JPN) ground it out in the morning session with a good mix of tachi-waza and transition phases, but looking at risk throughout. A final block without Kageura was always unlikely, but he made hard work of it! Spijkers (NED) gave him a good run for his money but it wasn't enough. Kageura's ne-waza came to the fore and he went into the final block after applying a reverse juji-gatame in golden score. He then just managed a win on penalties in the semi-final against the experienced Brazilian giant, Rafael Silva and gave himself the chance of a gold, despite not being as sharp as we have seen him in the past.
Khammo (UKR) brought all his big throws today too and went into the final block following a massive standing seoi-nage in the third round. He didn't quite go all the way but in the repechage final he threw with one of the fastest wins of the tournament to book his place in that bronze medal contest.