Preview men U90kg World Championships Budapest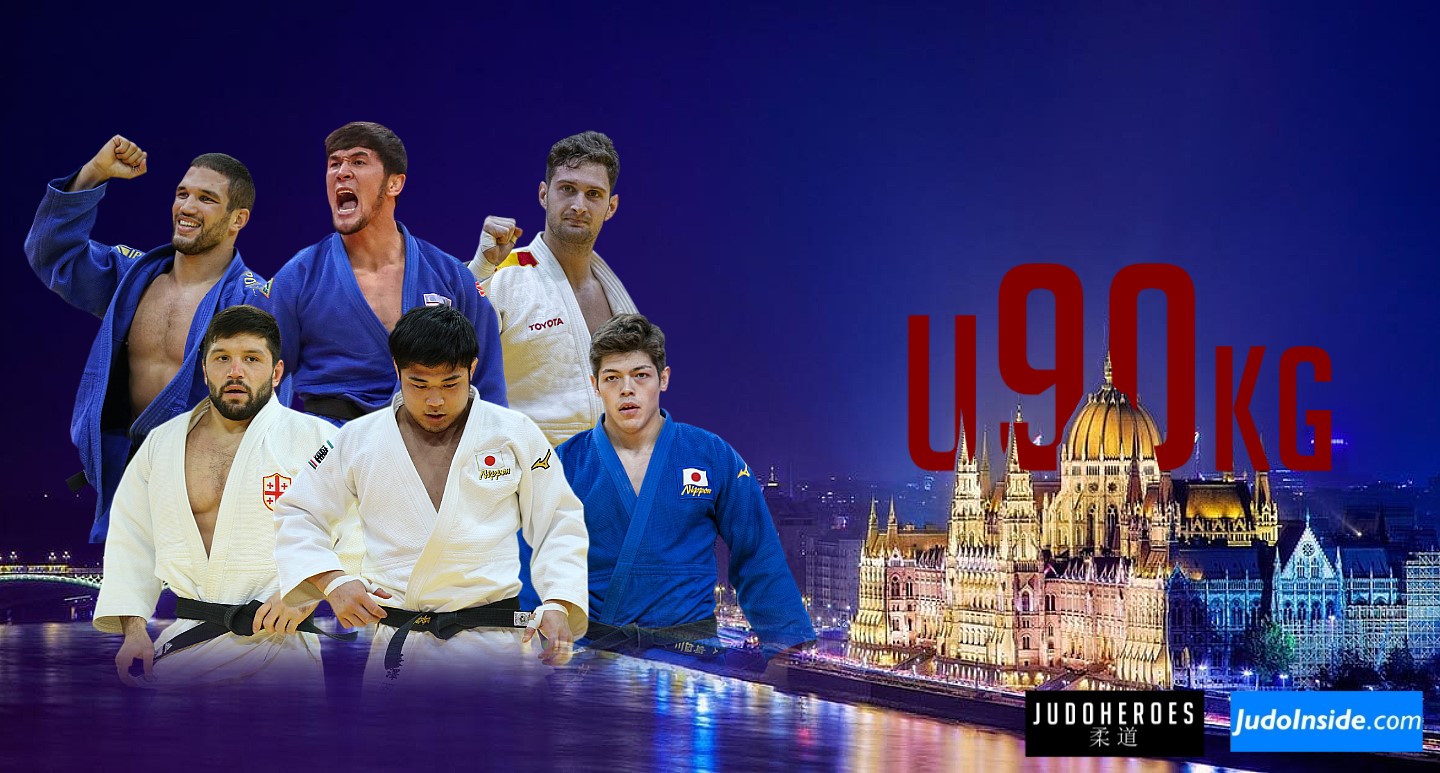 10 Jun 2021 07:30
JudoHeroes
Nikoloz Sherazadishvili is a treasure for Spain. The former world champion and current number one in the U90kg category won the silver medal in Israel and told us that the European Championships would be his last competition before the Olympics.
Sherazadishvili will change categories after the Olympic Games. The tall Spaniard will try to challenges the tall boys U100kg for the first time at the Zagreb Grand Prix. He has the height for it. But first he will to become world champion for a second time.
In Budapest will be the two Japanese fighters, Nagasawa Kenta and Murao Sanshiro. Whoever says Japan also says danger, for the rest. There will also be Krisztian Toth, world number four, in just the right place to please the public because he will fight at home.
Nikoloz Sherazadishvili: "I feel very well. I don't have any injuries and in the last few months we changed the preparation. The physical plan has been very heavy, but for a couple of months we have worked in a different way, to be faster and more agile. In Budapest I will be in almost optimal shape, but I will arrive in Tokyo at one hundred percent of my physical abilities."
One of the potential medal winners can be Beka Gviniashvili (GEO) who will not be invited for the Tokyo Olympic Games while he has been making such a dominant impression over years. Lasha Bekauri has taken his place but at the World Championships in Budapest he will be eager to show his best and qualify for the medal rounds. He will have to pass Nagasawa if the seeded players make it to the quarter finals.
Uzbek Davlat Bobonov is another dangerous man and very capable of winning a medal in Budapest. He showed it so many times before with his spectacular and gutsy judo style. It's candy for the eye to see the prodigy of Ilias Iliadis taking over the same hazardous style, but always a pleasure for the judo fan. He is the number six of the seeding list.
Eduard Trippel (GER) was in the final of the Kazan Grand Slam against Murao. He showed his skills and also he is a big thrower and has a good ground technique. He might be one of the few men in Germany to compete for the medals in 2021. Trippel might be opposed to Sherazadishvili in the quarter final.
Speaking about groundwork, Marcus Nyman (30) of Sweden can be called an expert. The Swede won many bouts in ne-waza and is still an asset for Sweden when it comes to the top events. For the real top he seems to come short, but he is capable of peaking when he has to, never wipe out his experience. Nyman is likely in the same pool as Toth (HUN).
Ivan Felipe Silva Morales (CUB) was vice World Champion in 2018. He claimed bronze at the 2015 World Junior Championships in Abu Dhabi. He won bronze at the Youth Olympic Games in 2014 and is eager to taking another medal at senior Olympics this year. Realistically we don't see him doing it, but given his performances at World Championships, he might surprise.
There are a few outsiders in this category that can surprise and are in shape; Islam Bozbayev (KAZ) and Dutchman Jesper Smink can do it and reach the top eight. Li Kochman (ISR), Robert Florentino (DOM), Nicholas Mungai (ITA) can get far on a good day. Current World Champion Noël Van 't End will be missed as well as 2017 World Champion Nemanja Majdov and 2015 World Champion Dong-Han Gwak. So Sherazadishvili is the only former World Champion in action in this class, a good chance to be valuable for his country Spain again.