Preview men U66kg World Championships Budapest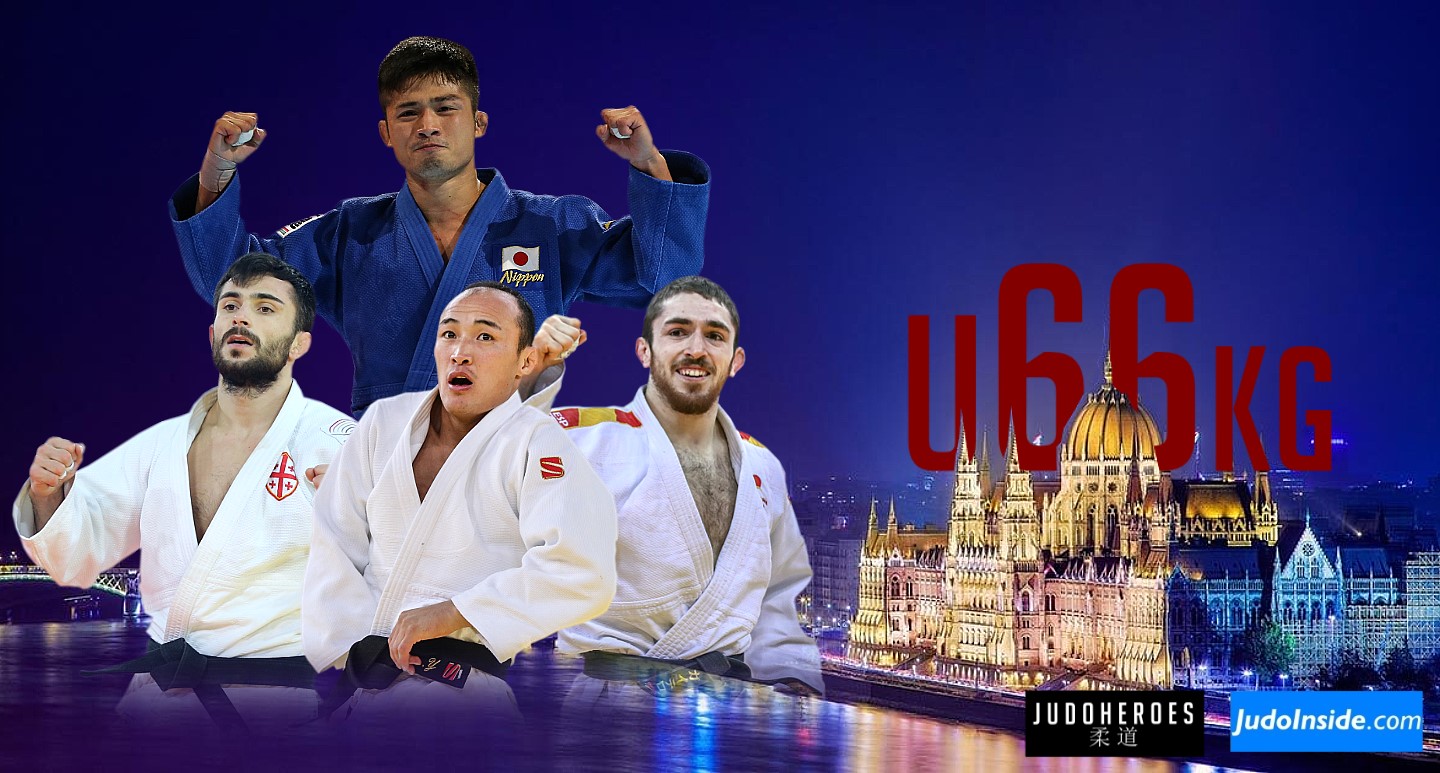 3 Jun 2021 08:05
JudoHeroes
Without Abe Hifumi, the World Championships are less interesting as judo fans would want to see another clash with Japan's top man Joshiro Maruyama. He is the man to beat and the man who defends the world title. He won't go to Tokyo for the Olympic Games, but is by far the top performer to be expected at the World Champions. Some European fighters will give him their best, especially Italian Manuel Lombardo will be the main man in Budapest.
The top seed is Manuel Lombardo of Italy, who has shown his mettled defeating Hifumi Abe in the 2019 Paris Grand Slam. Some would argue he's actually beaten Abe twice because at the 2019 Tokyo World Championships, he countered Abe for what looked like an ippon but this was no recognized by the video judges. Lombardo's definitely a top contender in this category to challenge Joshiro Maruyama. Both are the likely candidates to take the gold.
Of course we will never underestimate Vazha Margvelashvili (GEO) who had some great fights with Abe as well and will definitely give fire to Maruyama. Margvelashvili is drawn with Zantaraia. and Safarov in Pool C.
Same for the strong Israelian in this category. Tal Flicker (ISR) is another main candidates for a medal. Both Israelians are strong as Baruch Shmailov (ISR) is the second man, but absent in Budapest, Shmailov seems a bit more stable and likely warming up for the Olympic Games. Surprisingly no Israelian is seeded. Flicker dominated this category some time in 2017-2018. Now he is in the pool with Maruyama as well as Yondonperenlei.
Azerbaijan will have a strong team in general but in this category they demand a medal with two candidates in Orkhan Safarov (AZE) and Nijat Shikhalizada (AZE). That war is not yet over and both fight for one place at the Olympic Games. Shikhalizada is in one pool with Lombardo.
Imagine that also these two aren't seeded, then who are the others?
Margvelashvili of course and he might be opposed to Sardor Nurilllaev as number seven seed. Maruyama (3) will be drawn in the same pool as Baskhuu Yondonperenlei (MGL) and Mongolia also offers Kherlen Ganbold who is the number four of the seeding list. Alberto Gaitero Martin of Spain is the number five and completes a top list of players. Both arre in the same pool.
Even then there is so much to experience for the average judofan. Russians Yakub Shamilov (RUS) and Murad Chopanov (RUS) will fight for the medals with good results in their pocket. Chopanov even won in Ekaterinburg in the final against Dzmitry Minkou (BLR) who can peak at the right moments, but in this field he will need every power to reach the top eight.
Brazil also has a reputation in this category and the team might not be so strong as other years. Daniel Cargnin (BRA) is the man for the Brazilians. Former Soviet states have judo roots of course and in this category in particular they are strong. Yeldos Zhumakanov (KAZ) and another top favourite Denis Vieru (MDA) and the experienced and spectacular Georgii Zantaraia (UKR) will give sone firework in this division.
The second day of the Worlds will be very appealing, even despite the lack of Abe, this day will be remembered.