Egypt ready for judo revolution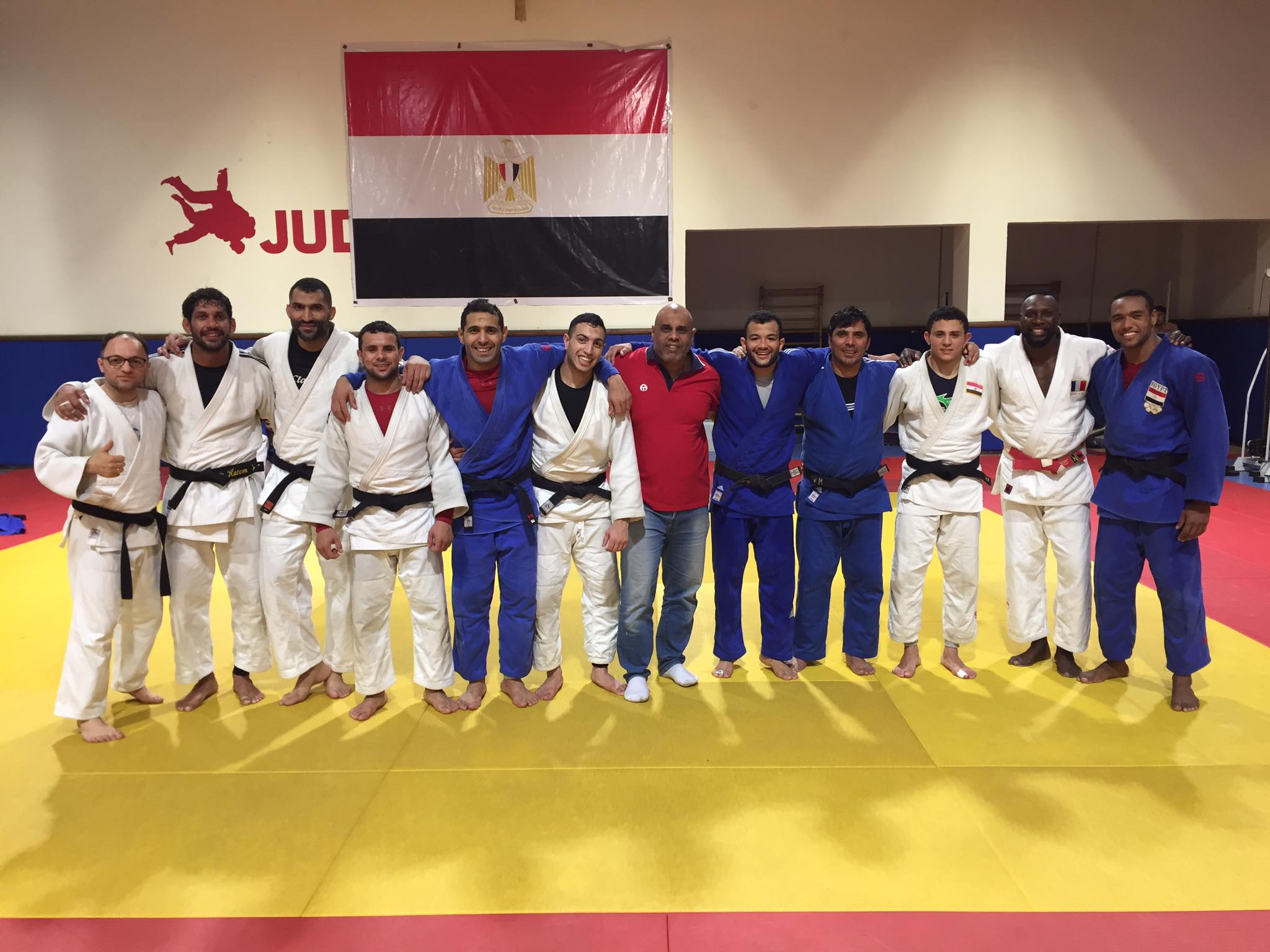 22 Apr 2021 10:55
For the last ten years Egypt hasn't celebrated a medal at World Championships or Olympic Games. In fact just a handful of IJF World Tour victories over the last decade for a country with such a judo history. Only Ramadan Darwish was able to win four World Tour events. Egypt though is ambitious to come back and attracted a new coordinator to work on Egypt's judo future.
Georgie Gvichiani is a Georgian coach and former athlete who fled to the Netherlands in 2008 and enjoyed his career as a national athlete and worked further a talent coach. When he got the chance to go back with his family to Georgia he got an offer as a coach for the Georgian Judo Federation and develop the female talents of Georgia and Gvichiani was coach of Olympian and current IJF commentator team member Esther Stam.
This month he started a new adventure as team coordinator of the Egyptian team and moved to Egypt.
Thinking about Egyptian judo, you think of dominant heavyweights such as Islam El Shehaby, Bassel El Gharbawy and Olympic medallists such as Hall of Famer Mohammed Ali Rashwan and 2008 Bronze medallist Hisham Mesbah.
The current generation needs refreshment, but they have been dominant in Africa with great athletes such as previously mentioned Ramadan Darwish, who is a world level player, but also multiple African Champions Hatem Abd El Akher, Mohamed Abdelaal, Mohamed Mohyeldin and Mohamed Abdelmawgoud. Don't forget that last month's Tbilisi winner from Canada Shady El Nahas, was born in Egypt as well. There is lots of talent, but it needs to be managed from the start.
Gvichiani has a clear task. "I am solely responsible for the team now, but obviously I have an assistent coach for men and women. Also we will work with personal coach for Ramadan Darwish and famous French coach Darcel Yandzi will join him. Darcel Yandzi (47) is as an international trainer for top-class sport, but also to provide selective support for club work to be brought on board. The Frenchman, who won the European Championship in 1993 and won the bronze medal at the World Championship, is supposed to prepare the athletes in the final stages of the Olympic qualification for 2021 and also for the upcoming World Cup and European Championship.
What will be your task as a coordinator? "Well, not just be doing coordination, I will definitely coach and feel the tatami myself."
Gvichiani worked with young women in country where Judo had no history in women's judo and look at developments of the Georgian women now.
There are strong athletes in U66kg, U81kg and U00kg but there are clearly gaps. What does the team estimate to fill those gap2s?
"Well we have good athletes in U73kg and U90kg as well, but indeed never had a lightweight. We are now focusing on the current athletes and on the next events in Kazan, the World Championships in Budapest and the followed by the Olympic Games in Tokyo."