Georgian fight for Tokyo brings winners only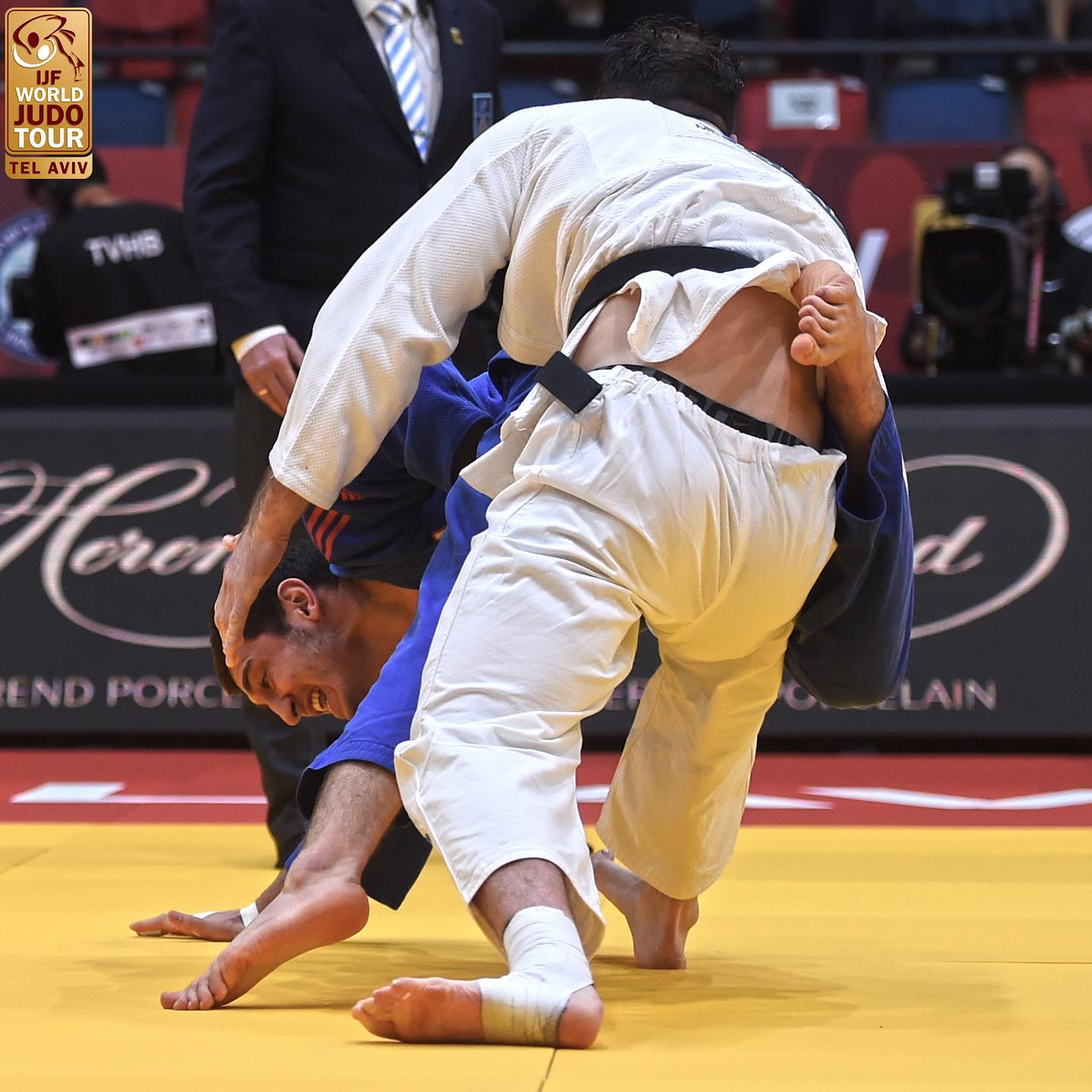 20 Feb 2021 18:35
IJF Media Department and JudoInside
IJF Ben Urban / International Judo Federation
Not former Spanish world champion Nikoloz Sherazadishvili but youngster Lasha Bekauri from Georgia caught the gold medal at the Grand Slam in Tel Aviv. Bekauri is in an extreme battle with his compatriot Beka Gviniashvili. He didn't fail either and caught a medal as well in this category U90kg.
Sherazadishvili came out of a year of drought looking to win the title and showing very good manners. "The word that sums it up is perfection," declared Niko, as he is called on the World Judo Tour. "Physical, technical and tactical perfection is always the aim." The truth is that, from the first fight against Li Kochman (ISR), the Spanish defeated all his opponents by ippon. In the final he faced Lasha Bekauri (GEO), eighth in the ranking, and the outcome was different from the expectation.
Bekauri is a typical product of the Georgian school: powerful, agile, clever and combative. He is a junior world champion and throughout the day he demonstrated a stratospheric level. In that last fight against Sherazadishvili it was Bekauri who had better sensations, winning by waza-ari and putting his name among the favourites for the world and Olympic titles. "We are both right-handed and Niko is extremely strong," explained the Georgian. "Fighting him is very tough."
The first bronze medal bout featured two veterans from different backgrounds. The champion of two grand slams and five grand prix, Krisztian Toth (HUN), beat Milan Randl (SVK), whose record is much more modest. It was the victory of hierarchy and no one thought it strange.
The second bronze medal was an opposition of styles. On the one hand, Beka Gviniashvili (GEO), a force of nature. From another, Mammadali Mehdiyev (AZE), taller and more technical. In Tel Aviv nature prevailed. It was the first category of the day where the Georgian athletes shone on the podium.