The latest Judo News offered by JudoInside.com
The judo difference between women and men
JudoCrazy by Oon Yeoh Emmeric Le Person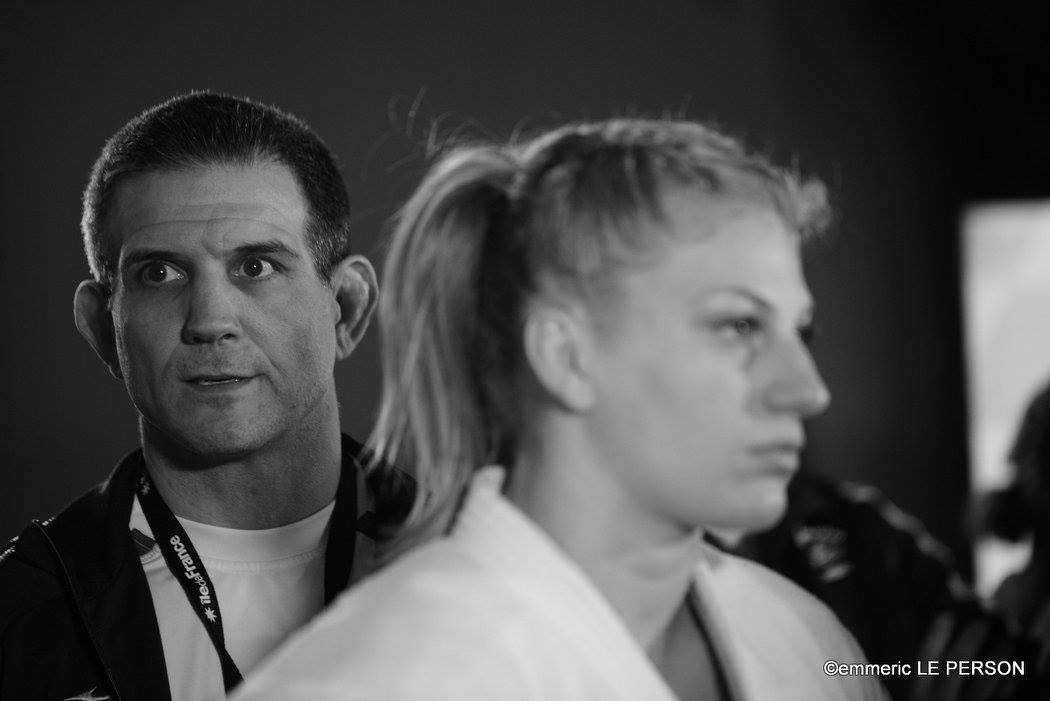 What is the difference between coaching male and female players. To answer this question we have asked American top coach Jimmy Pedro. Are the differences so big as people say? Judocrazy's Oon Yeoh found out for us.
Pedro: "I just have to look at what it was like coaching Travis Stevens and Kayla Harrison, and when it comes to how we treat our female and male athletes, it's basically the same."
In the US we don't have the luxury of separating our male players and female players because there aren't enough bodies on the mat. We need everybody to train together. As a result, this country has produced some really tough female players. If you looked at the history of our top female judokas — Liliko Ogasawara, Ronda Rousey, Marti Malloy and Kayla Harrison — they all trained with men.
That said, there are obviously differences between men and women. I would say that in general women are better at listening to instruction. Men tend to be more stubborn. For example, it took Travis a long time to buy into our system of training, the gripping and all that.
Women tend to be more emotional and cry a lot more when they are frustrated. But when they fight in competition, they are as tough as nails.
In terms of preparing contest strategy, it's a bit harder to do so for men than women simply because there are more men in each category than is the case for women. With men, you never know who your player is going to draw against. In the case of women, usually it's the same top four or five players who you have to worry about.
About Jimmy Pedro
Jimmy Pedro was 1999 World Champion who competed at 4 Olympic Games. In 1996 and 2004 Olympic he was bronze medallist. "Jimbo Nuts" made his comeback in 2003 after he retired and won bronze in Athens. Jimmy, is successful coach of the US team and he won world and Olympic titles and medals. Pedro was inducted into the IJF Hall of Fame in 2018.
Jimmy Pedro and Travis Stevens now run their website www.usajudo.com together.
Related judoka and events
Related Judo Photos
Related Judo Videos
Related Judo News
Nils Deret (FRA)
32 years
| Result | City | Date |
| --- | --- | --- |
| 1 | Antalya | 1 Apr |
| 1 | Düsseldorf | 2020 |
| 1 | Osaka | 2019 |
| 1 | Tokyo | 2019 |
| 3 | Tokyo | 2019 |
| Result | City | Date |
| --- | --- | --- |
| 1 | Antalya | 1 Apr |
| 3 | Tbilisi | 26 Mar |
| 1 | Paris | 2020 |
| 1 | Budapest | 2019 |
| 1 | Tokyo | 2019 |