The latest Judo News offered by JudoInside.com
Legendary Jimmy Pedro still the only American who won in Paris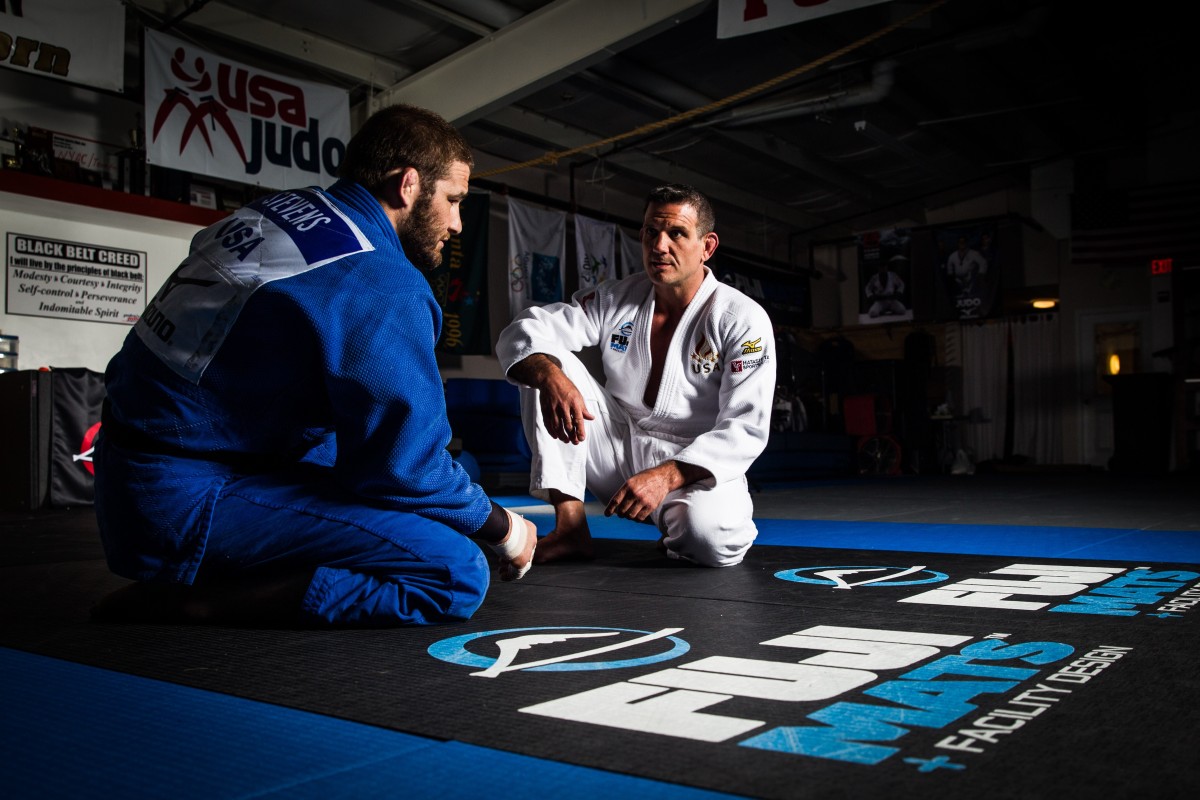 This weekend is of course the Grand Slam in Paris. A place where legends were made, where stories go back until 1971. Although the Arena has changed over years, the prestige didn't drop. One of those heroes from the past is American legend Jimmy Pedro. He won the tournament in 1998 and collected five medals in the French capital.
Although Jimmy Pedro debuted in the eighties, Pedro won his first medal in 1992, bronze U65kg. But as a coach he never won the tournament with double Olympic Champion Kayla Harrison and so far he is the only American to celebrate a victory in Paris.
JP: "In my time when there really wasn't an official IJF World Tour with Grand Slam events and World Masters, the Tournoi de Paris was always considered to be one of the most prestigious and toughest events in the world to win. The French were allowed to have their top 8 competitors enter the event, and almost all of the top nations (Japan, Korea, Russia, etc...) always brought their best 2 players to the competition. This combined with the electric atmosphere of the excited and educated "judo" crowd made it an incredible and memorable experience for athletes."
IJF: How does it feel to be out there on the mat in front of such an incredible crowd of such passionate and knowledgeable fans?
JP: "It is absolutely amazing!! It makes the matches exciting, and motivated me as a player to try and put on a show for the crowd. And, the best thing about the crowd is that they appreciate good judo regardless of what country the athlete is from. Of course they want the French athletes to win, but they also cheer and clap for athletes that display good judo and good fighting spirit. One year I was awarded the "fighting spirit" award at the event, and I was completely honoured to have been selected."
IJF: Tell us about 1998 tournament, the year you won there. What are your memories of the day?
JP: "A lot of tough fights!! And, an incredible feeling of victory -- especially beating Christophe Gagliano in the semi finals and Nakamura in the finals because I had lost to Gagliano the year before in the semi finals, and both men were on the podium with me in Atlanta 1996 Olympics."
IJF: What does it mean to you to have a Paris gold medal among your honours?
JP: "The Paris Gold is amongst my greatest judo accomplishments. When people ask me what major titles did I win in my career, I always state the World Title in 1999, my 2 Olympic medals, my 2 world bronze medals, the Tournoi de Paris gold, and the Shoriki Cup Gold (Japan). And, I always fought well in Paris. I believe I fought there about 7 times in my career, and won 1 gold, 1 silver and 3 bronze medals. I am very proud of that -- especially considering there wasn't a world ranking back then, and many times you had to fight the best players all day long."
IJF: What are you looking forward to about this year's Paris Grand Slam?
JP: "GREAT JUDO. GREAT FANS. And, a new generation of future champions to emerge."
Related judoka and events
Related Judo Photos
Related Judo Videos
Related Judo News