Clarisse Agbegnenou pays out hard work of 2020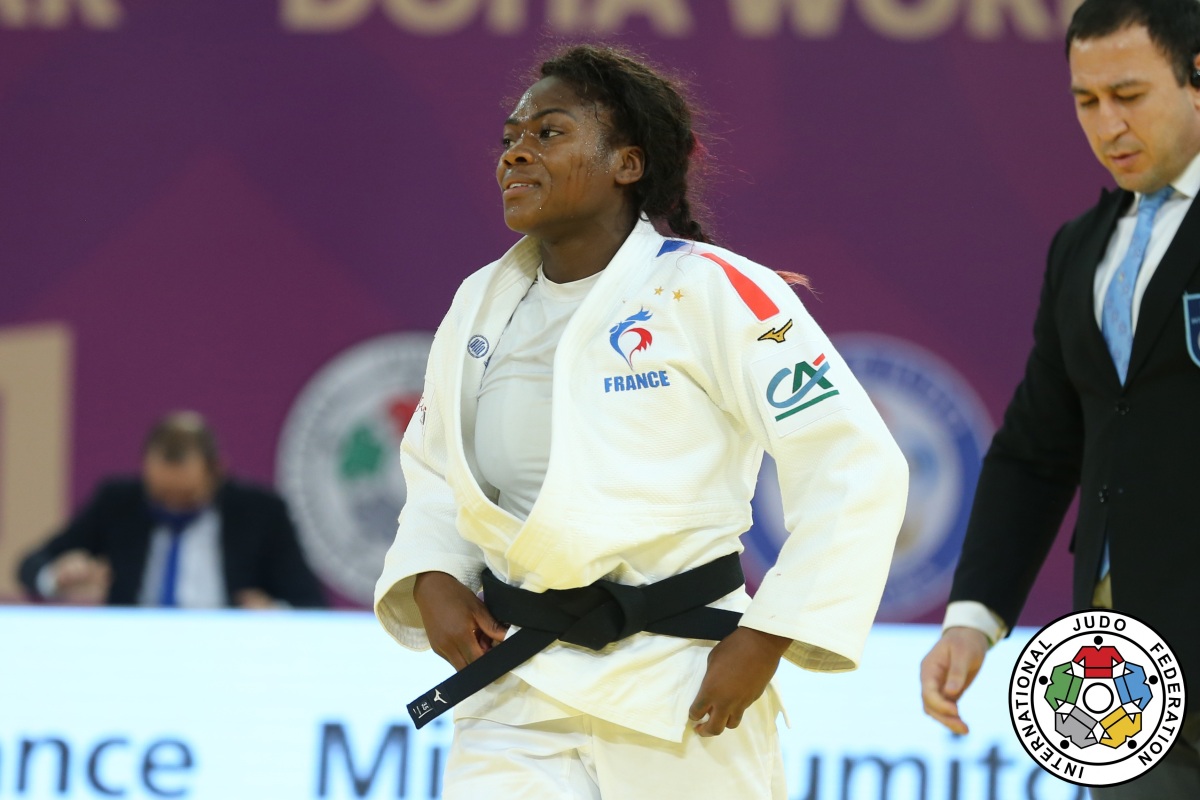 12 Jan 2021 22:00
IJF Media Department
IJF Emanuele Di Feliciantonio / International Judo Federation
French top star Clarisse Agbegnenou world number one and a big favourite of the competition, qualified for the final, during which she met the number two seed, the Japanese fighter Nabekura Nami. Both athletes passed through the preliminary rounds without being endangered, although it can be noted that Agbegnenou did not win all her matches by ippon.
It's been a day of power, clearly showing off the physical work that has been undertaken in recent months, also for Agbegnenou who was well installed with her powerful guard on the left, Agbegnenou seemed to quickly take the measure of her final opponent, dominating her completely and making her take two penalties. At the same time, the Frenchwoman was penalised once and could still have been in danger. Without a mark on the scoreboard, the time for the golden score arrived with its share of uncertainty and still the same inability to turn domination into concrete action for the French competitor. It was only after 2 minutes and 41 seconds of added time that Agbegnenou managed to find an opportunity with a liberating tani-otoshi. To date, only Japan's Doi has been able to put a chink in Clarisse's armour, but that is looking more distant every day. No-one seems able to put the four-time world champion in danger now, but the road to the Olympic title is still long.
Anriquelis Barrios (VEN), second at the recent Hungarian Grand Slam and Sanne Vermeer (NED), winner of the Tbilisi Grand Prix in 2019, met for the first bronze medal contest of the day. The Dutch athlete scored a first waza-ari followed with an immobilisation to win her first medal on the occasion of the World Judo Masters.
In the second match for bronze, it was the gold medalist of the 2018 Düsseldorf Grand Slam, Andreja Leski (SLO) and Magdalena Krssakova (AUT), winner in Cancun in 2018, who faced each other. After having scored a first waza-ari with a counter attack earlier the match, the Slovenian concluded with a clear ippon 50 seconds from the end, finishing a beautiful competition day and a first medal on the occasion of the World Judo Masters.