Barbara Matic athlete of the year in Croatia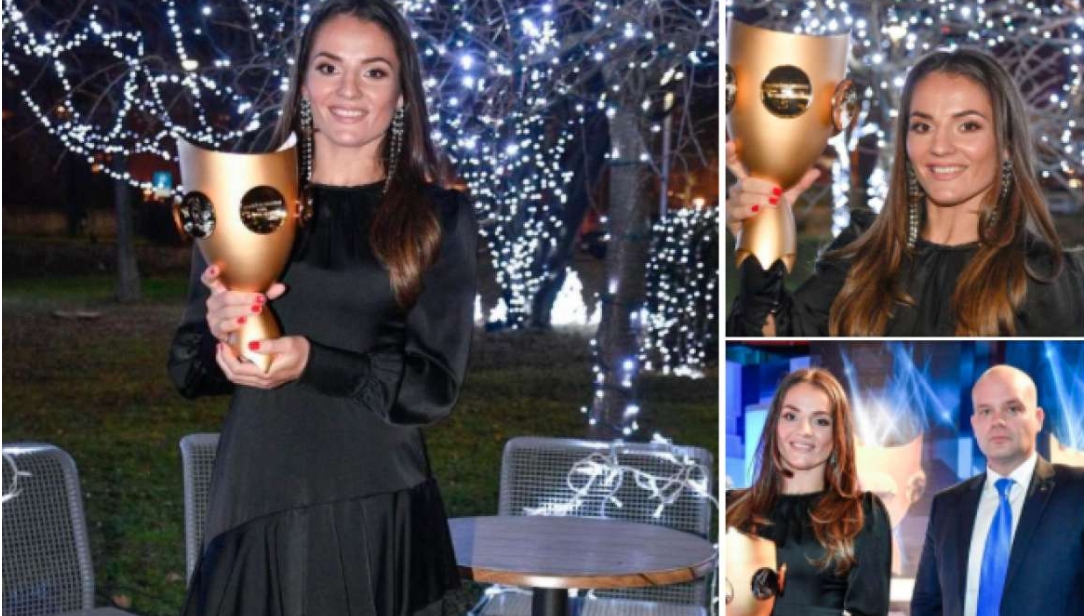 28 Dec 2020 14:05
Athlete Instagram
Barbara Matic was elected as best Croatian athlete of the year together with handball player Domagoj Duvnjak. Barbara Matic became the first martial arts athlete to win the Sportske Novosti trophy, in the competition of her national teammate Karla Prodan, a bronze medalist from the European Championships in Prague, the best Croatian tennis player Petra Martic, and world diving record holder Mirela Kardasevic.
"I am honored to receive this award," said Barbara Matic and explained how she chose judo:
"At Pujanke Elementary School, I could choose between ballet and judo, and I chose judo," said Matic, who in 2020 won a gold medal at the Grand Slam Judo Tournament in Budapest, and on the way to the gold, defeated World and Olympic champions.
"Barbara, with her sporting success, became a master of mechanical engineering and shipbuilding; she used the time of the pandemic in the best possible way, to finish college," says the general secretary of the Croatian Judo Federation Hrvoje Lindi.
Teddy Riner still very popular
In France, Le Journal du Dimanche has revealed its Top 50 favorite personalities of the French. Judoka Teddy Riner figures prominently there.
End of the year requires, it is time for rankings of all kinds, and the Journal du Dimanche is no exception to the rule with its traditional Top 50 favorite personalities of the French. In 2020 as in previous years, Jean-Jacques Goldman and Omar Sy share the peaks of this popularity rating. Journalist Jean-Pierre Pernaut this time rounding out the winning trifecta.
As for sport, the first named by the 1004 people representative of the French population is none other than Teddy Riner, with a nice eighth place in the global hierarchy, in the wake of the Sopranos, Jean Reno, Jean-Paul Belmondo and Philippe Etchebest. The judoka, who will seek a third Olympic title this summer, may be even higher in the rankings next year if he succeeds in Tokyo.
Kylian Mbappé, he climbed to the fourth level in 2018, the day after the victorious World Cup for the Blues in Russia. The PSG striker occupies in 2020 the 19th position, third sports personality appearing in this Top 50 in front of his French coach Didier Deschamps, 22nd. Ninth last year, Real Madrid coach Zinedine Zidane for his part came out of the Top 10 and found himself 12th.