Nikoloz Sherazadishvili in between two flags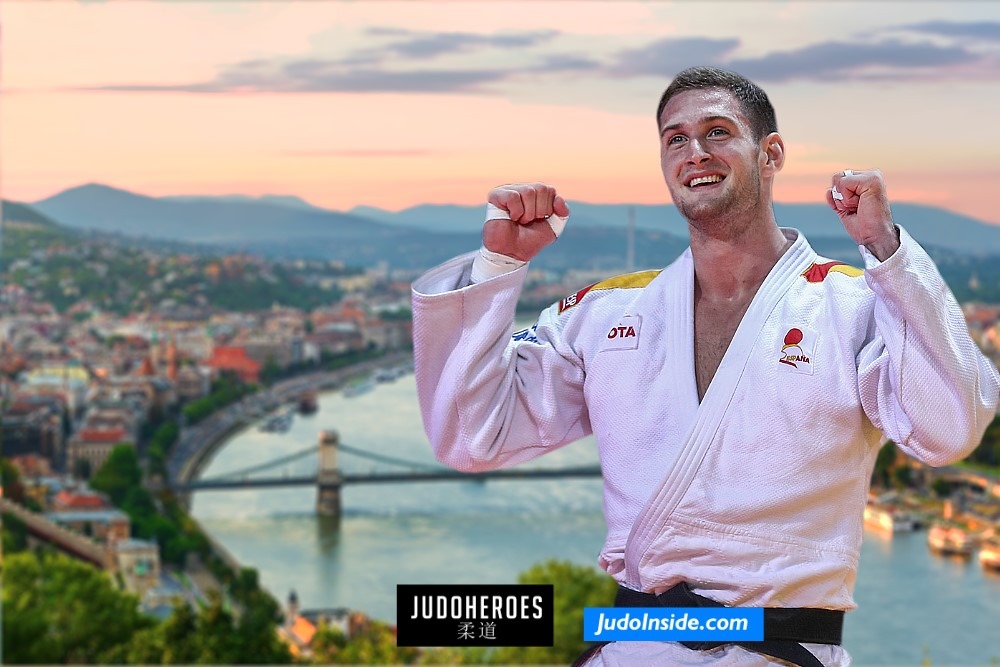 22 Oct 2020 12:25
By ZK Goh Olympic Channel
JudoHeroes
Nikoloz Sherazadishvili was born in Georgia but is the first male World Champion for Spain. He lives there since he was 14 but feels connected to both countries. "Niko Shera" as they call him in Spain is in between two flags. When the young Nikoloz was 14, his family moved to Spain for work, and Sherazadishvili joined the Brunete judo club just outside the capital Madrid. That club was run by three-time Olympian Joaquín Ruiz, or "Quino", who remains Sherazadishvili's coach to this day.
"Aside from being my coach, Quino is like a second father," Sherazadishvili said. "He has given his all for me and I didn't see any other way to thank him," he explained about his decision to compete for Spain.
"It has not been easy because I love my country (Georgia) and I will never forget it. I say I have two countries, Georgia and Spain. At first it hurt to see the Georgian flag or to see the Georgian team but I'm very proud to represent Spain and I enjoy seeing the Spanish flag."
Despite his age, Sherazadishvili was a polyglot who already knew three languages – Georgian, Russian, and English. Learning Spanish was just a minor obstacle to overcome.
"The language was the only thing I didn't know at the beginning, but within a year I had more or less learned it, bit by bit. I already knew Russian and English and Georgian, so maybe the other languages I knew helped me."
Sherazadishvili only returns to Georgia once a year to see his family for Christmas.
It was clear to Quino Ruiz from the start that this new arrival from Tbilisi who spoke little Spanish had something special.
"I realised he didn't just have talent, but he had his dreams and a passion, he wanted to be the best and he knew it clearly. These were the perfect ingredients to achieve what he has achieved," Ruiz said.
"Judo is a school for life, it teaches you values that are for life. One of those values is bravery and courage to face problems. Niko had the capability to face the world without me telling him what to do.
"I like dreaming big. I remember when Niko received (Spanish) nationality and competed for Spain for the first time. I told the president of the Spanish Judo Federation, 'this guy will be a world champion'."
That came true in 2018 when Sherazadishvili made Spanish sporting history – before him only two women, Isabel Fernández and Miriam Blasco, had won world titles in judo for the country.
His feat surpassed his coach's own best performance at a World Championships, which ended with a silver medal in Barcelona in 1991. Sherazadishvili dedicated his win to his late father, who had died a year and a half before his triumph in Baku, Azerbaijan.
"It was important for me on a family level to have dedicated this medal to my father," he said. "I achieved my dream of becoming world champion, and I was able to see the hopes and motivation I created for the future generation.
Read the full interview at the Olympic Channel website
Sherazadishvili will fight in Budapest at the Grand Slam. He won the Grand Slam in Düsseldorf in February.