The latest Judo News offered by JudoInside.com
Spanish coach Joaquín Ruiz: My job is to pull the cart
Pedro Lasuen - IJF IJF Media Team / International Judo Federation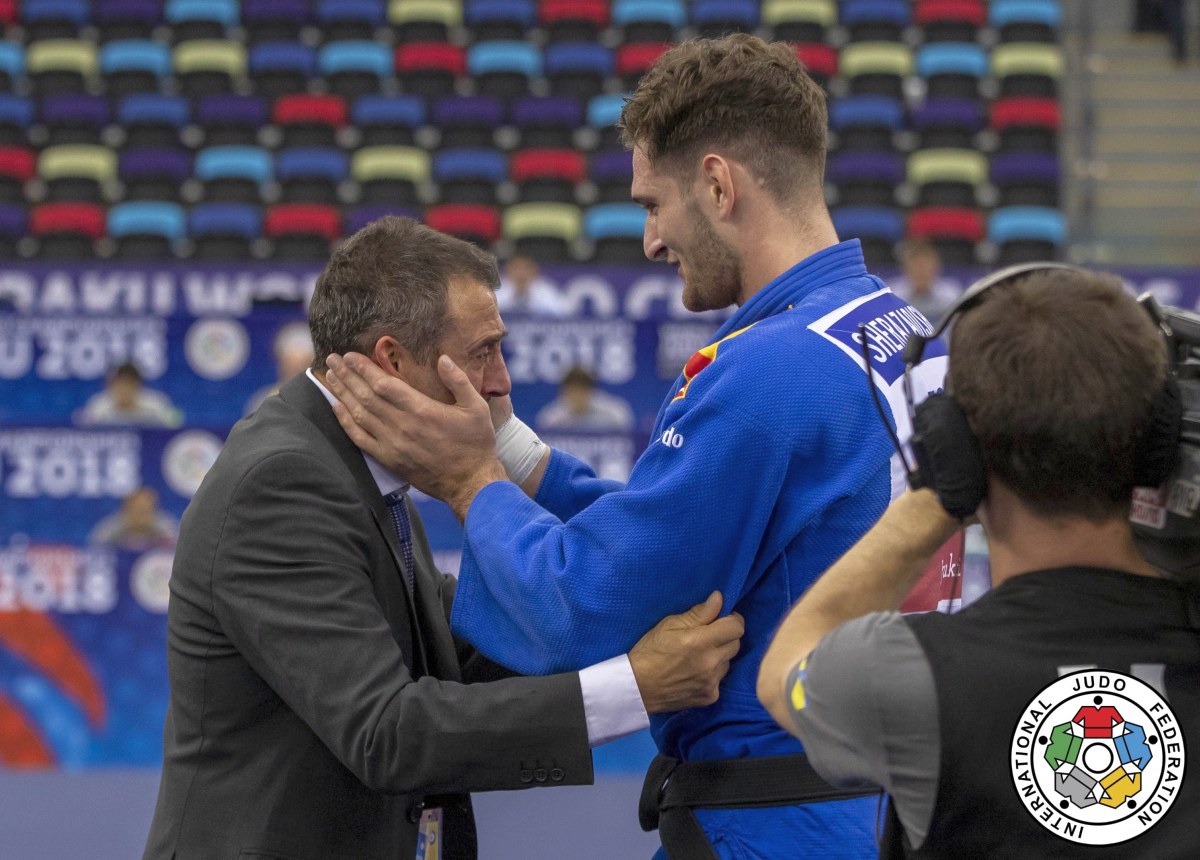 It is never easy to change your routine, especially for professional athletes. The pandemic has forced everyone to live differently. How to maintain physical and mental balance? How to keep enthusiasm and avoid depression? The sensei's responsibility is much greater than usual. They have solutions and have been generous, as is the remit of the coach, to answer our questions. Pedro Lasuen of the IJF talked with Joaquín Ruiz Llorente, from Spain.
IJF: Have there been any changes in diet during this time?
I have had no need to change this as I always take good care of my diet.
IJF: How important is the psychological side of working with judoka, in such a difficult period?
We are always concerned about the state of mind of our judoka and at the moment we try to reinforce them by thinking about our goals and doing other kinds of work to keep all our heads busy, saying positive.
IJF: What did you tell them in order to encourage their training and ensure they did not lose hope?
This will pass and we will soon return to our normal lives. We are also determined that they all understand that nobody will stop us.
IJF: How about you? What did you tell yourself?
The same. We have to remain motivated and hopeful so as not to fall apart. My job is to pull the cart.
IJF: Are you staying together to train continuously?
Many are, however, not all of them, but I do have daily conversations with those who cannot be with us. I give them all the work I can to continue training within the limitations.
IJF: If not together, how do you keep contact?
I talk to them every day on the phone and ask them what they are doing.
IJF: Personally, how do you handle your time now? Is it different? Time at home versus time at work?
Now I have more time to spend on things that I couldn't otherwise. Pending work, being with the family and resting a little more because I needed it.
IJF: What is your personal feeling / thought about the global situation and how do you see the future of judo looking?
It is something that I cannot control, therefore it worries me a lot. Uncertainty is the worst. I just hope that judo returns to normal, like everything else.
IJF: Have you modified the specific judo techniques used in training for the team at this time?
No, as long as there are no changes at the international level, we will continue with our work.
IJF: What training equipment do you like judoka to use when training alone / in isolation? (Such as Uchi-Komi bands, kettlebells, rowing machine, Bulgarian bag, wobble board, Swiss ball or many others)
Especially, bands and lots of weights. Our judokas have adapted to the situation with what they have, what I have provided them and the exercises designed by the physical trainer. Lastly, they have seen many videos of their opponents.
IJF: Do you think there are some positives to take from this challenging global situation? Which positives apply to you, your life or your work?
This situation has very little positive, but the learning here may be that we are going too fast in everything and that, many times, we do not give importance to the daily things in life. I hope that, from now on, we know how to value more the importance of having good health and taking care of everything that life gives us.
IJF: Which judoka really impresses you at the moment and why?
Without a doubt, Nikoloz Serazadishvili, for his ability to improvise and extract magic from his techniques, for his intelligence and, above all, for being the best person I know.
IJF: If you found Aladdin's lamp and were granted 3 wishes, what would you wish for?
Bring back to life all human beings who have died from this pandemic and who have not had time to realise their dreams. Having a fairer world, where people do not starve, a world without corrupt politicians or tyrants. Health for all and a great sense of humour.
Related judoka and events
Related Judo Photos
Related Judo Videos
Related Judo News

Aslan Chimaev (RUS)
26 years
| Result | City | Date |
| --- | --- | --- |
| 2 | Düsseldorf | 21 Feb |
| 1 | Budapest | 2019 |
| 2 | Qingdao | 2019 |
| 1 | Osaka | 2019 |
| 1 | Odivelas | 2019 |
| Result | City | Date |
| --- | --- | --- |
| 1 | Düsseldorf | 21 Feb |
| 2 | Osaka | 2019 |
| 1 | Tokyo | 2019 |
| 1 | Tokyo | 2019 |
| 1 | Hohhot | 2019 |