Jobless Olympic Champion Emilie Andéol: "Sometimes I regret being an Olympic champion"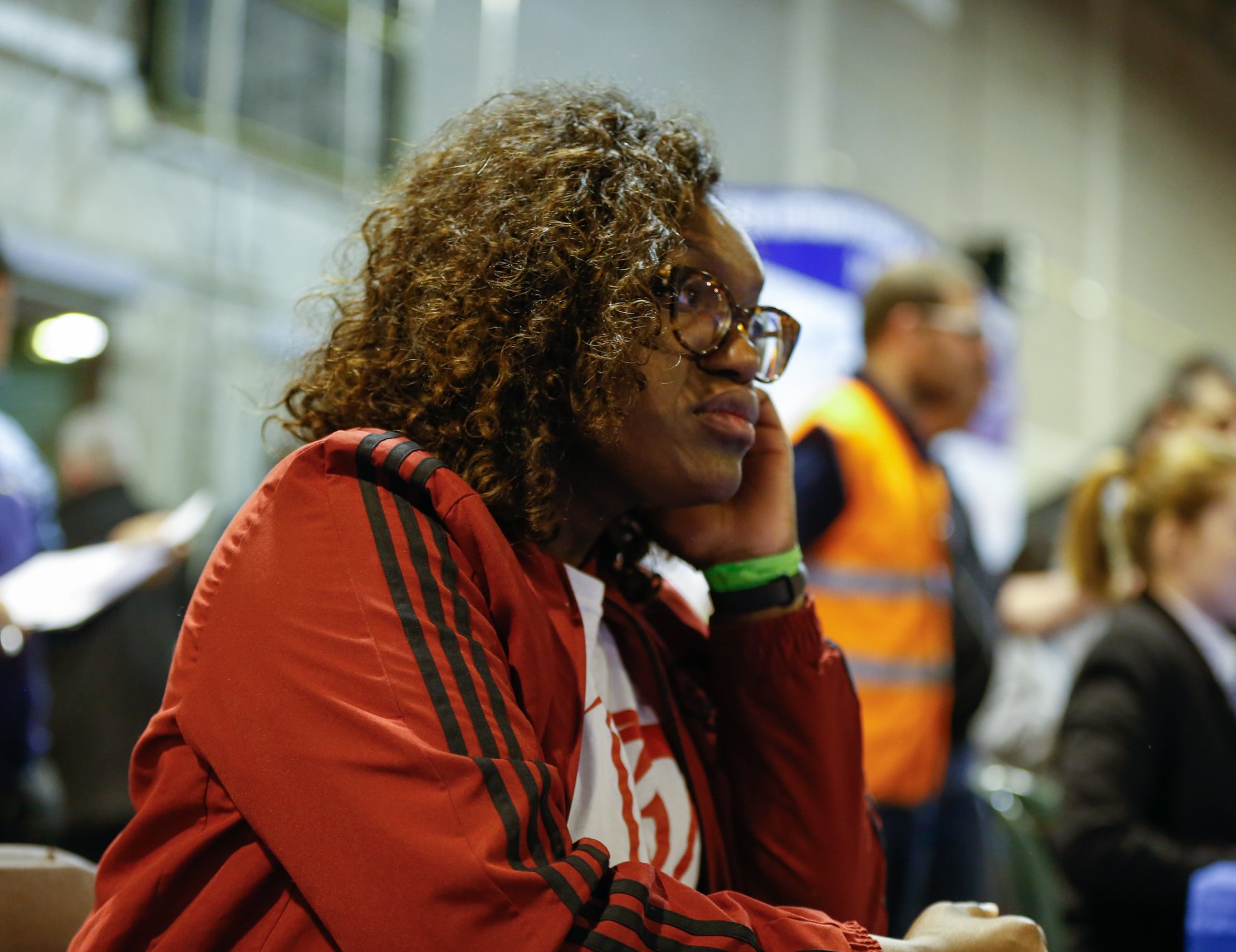 3 Dec 2019 14:05
Sandrine Lefèvre - Le Parisien
Carlos Ferreira, FFB / Judo Wallonie Bruxelles
2016 Olympic Champion Emilie Andéol represented France for years and she won the most beautiful medals with obviously the 2016 Olympics as ultimate medal. But in this difficult period she admits: "Sometimes, I regret being an Olympic champion, the fall would have been less hard."
Tears run down her face and Emilie Andeol wipes them off apologetically. "I'm sorry ... It's fair to say that I'm in trouble. In Tignes, in the middle of the sportsmen gathered under the Stars of the sport, the judoka who took the gold at the Olympics of Rio in 2016 feels like a fish in the water. And yet. "Yes, I'm Olympic champion and I'm unemployed," she says. At first, it was difficult ... "
She pauses. "It was hard to admit, to say that I charcoal for twelve years to get there. I fought, nobody believed in me, I was the right person in training that no one was watching. I won the Games, I thought: I'll enjoy it. And finally, nothing. She stops. "Sometimes, I regret being an Olympic champion, the fall would have been less hard. One idealizes too much an Olympic title. I thought so much that it would change my life ... "But no sponsor has arrived, no proposal has been made. "They said to me: You understand, there is Teddy Riner. So what ? I am a woman, I have my story ... "
Burnout
During her sporting career, the young woman, 32, has done everything to carry out the famous "double project", the one that wants high-level athletes to study. "Marketing techniques, a license management organizations, diplomas to be a teacher of judo," she says. I've always been aware that sport, it would only be ten years of my life, I ticked all the boxes. Since then, I send resumes, letters, I made a balance of competences, I refined, I took again studies ... "
Emilie evokes a burnout. "The year after the Games, I lost my bearings, my body ended up saying stop. I left to settle in Bordeaux and since then it's a hassle. The champion draws on her savings. "The Judo Federation has extended my scholarship for a year because I set up a tour, but in January, all that will stop," she warns. She smiles: "Fortunately, I have not been spending. Behind the smile, you feel a deep pain. "It makes me feel good to talk ... All of this has affected my morale, because it's hard. I took 10 kg, since I do a lot of work on myself to externalize, I started to write ... My parents are worried, I reassure them but I did not expect that. "
Tears are flowing again. "Twelve years of high level, it leaves traces, and after ... I heard about the little death after the career. I lost that adrenaline. Judo allowed me to bring out everything that I buried deep inside me ... It's not easy when you're a teenager to be not very big, round and black, the sport allowed me to gain confidence in me. I would like my career to help young people ... "She looks for what is wrong:" Maybe I should have been more present on social networks, maybe I should have stayed in Paris. People idealize the thing, but, no, I did not become the queen of oil in Rio! But I have lots of ideas, lots of cravings. She is also waiting for her phone to ring.