Big clashes in the Hague with 242 men lined-up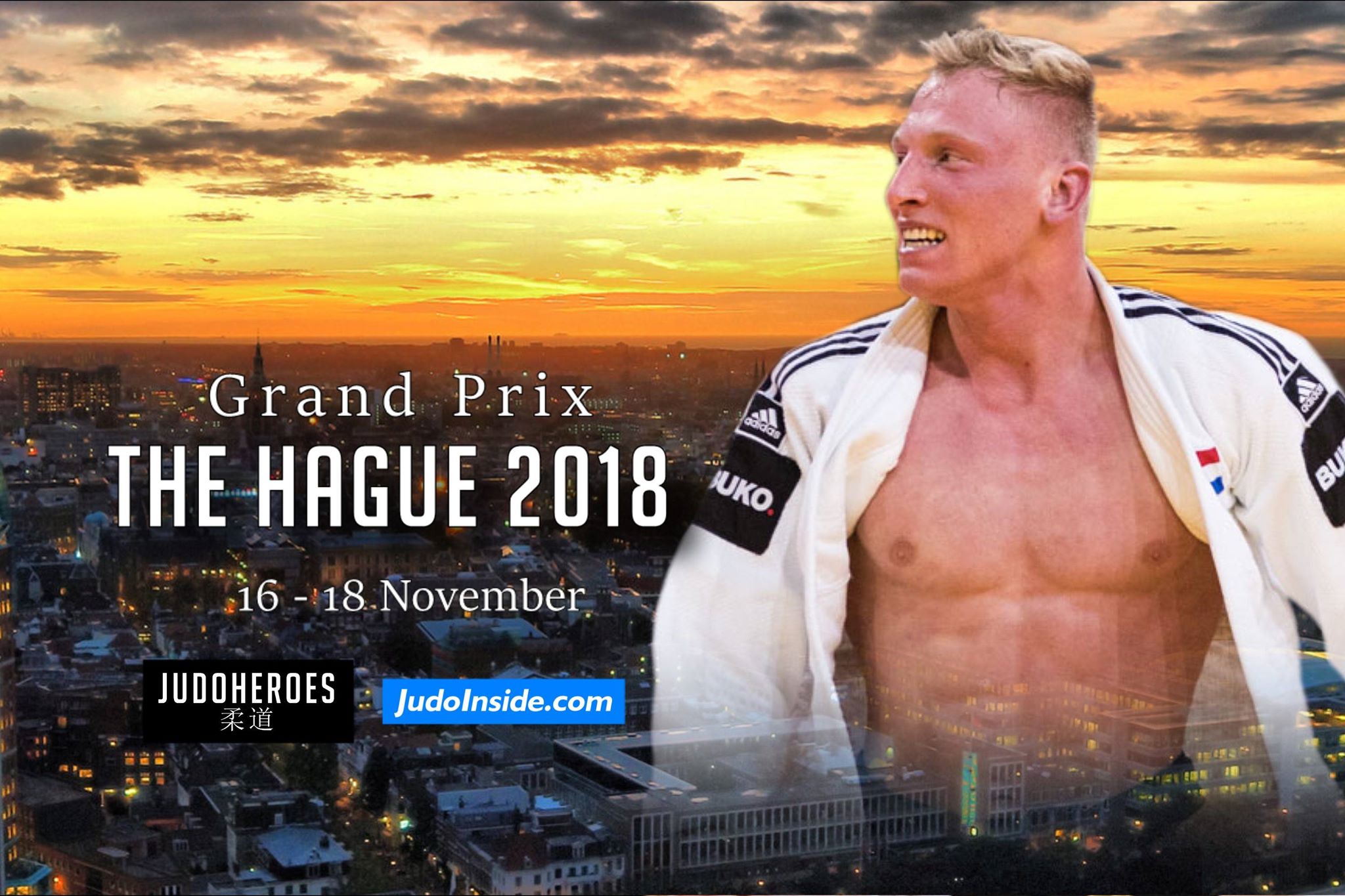 15 Nov 2018 15:55
JudoHeroes
A total of 242 men will be fighting for 7 gold medals at the Grand Prix of The Hague. With World Champions Saeid Mollaei (IRI) and Nikoloz Sherazadishvili (ESP) in the field and some of last year's winners, the Grand Prix of Holland moves one and almost doubled the participants.
The category for men U81kg is the most crowded with 45 athletes including not just Saeid Mollaei, but also Dutchman Frank de Wit, with both World Ranking leaders separated in the draw. A tough field with World bronze medallist Alexander Wieczerzak and Dominic Ressel (GER) who did so well at the World Championships and Abu Dhabi winner and European Champion Sagi Muki (ISR).
The U73kg division will also be strong with Abu Dhabi finallists Lasha Shavdatuashvili (GEO) and Akil Gjakova (KOS) in the top of the line-up as seeded players, in addition to a group of strong Russians and experienced veterans Miki Ungvari, Dirk van Tichelt in the field. Both weight categories can be viewed on Saturday.
On the opening day on Friday 31 men U60kg including Grand Prix Cancun winner Tornike Tsjakadoea (NED) who might face Francisco Garrigos (ESP) again, the number one seed in the quarter final. Garrigos defeated the Dutchman last year in The Hague but in Cancun it was Tsjakadoea who overcame the former Junior World Champion. Tsjakadoea is in the pool with Abu Dhabi fifth Jorre Verstraeten of Belgium as well. Watch the Russians in this category on Friday.
U66kg delivered Georgian Vazha Margvelashvili as frontrunner of this category. Dzmitry Minkou can be a stone in his shoe on his way to the semi final. Interesting is the return of Davaadorj Tumurkhuleg (MGL) and see if he can deal with Zelimkhan Ozdoev (RUS) as warm-up contest. Tal Flicker (ISR) is perhaps the favourite in this division. With Baruch Shmailov he might qualify for the semi final. But Shmailov is in a tougher pool including Junior World Champion Manuel Lombardo (ITA).
World Champion Nikoloz Sherazadishvili and last year's winner and former World #1 Aleksandar Kukolj (SRB) are in the line up in The Hague. Sherazadishvili is in one pool with Noël van 't End (NED). Rafael Macedo is in shape and just won the World Military title in Rio, also Kukolj just returned with bronze. Macedo is in a pool with last year's revelation Jesper Smink (NED).
The Dutch crowd will enjoy the return of Michael Korrel, maybe not yet in optimal shape coming back from a knee injury and obviously in a tough pool C with Cyrille Maret (FRA). Peter Paltchik won the Grand Slam in Abu Dhabi and will face last year's bronze medallist in The Hague Jelle Snippe in pool D's second round. Pool A includes Varlam Liparteliani but also the strong Cancun winner Niiaz Bilalov (RUS) in an amazing pool where also Dutchman Simeon Catharina wants to reach the quarter final. The finalist will probably come from this pool, perhaps even the winner.
Just 14 men in the heavyweight category but the quality makes it all even with last year's winner Roy Meyer defending the title. Two experienced men in Henk Grol and Alexander Mikhailine in a first round classic clash. Typical heavyweights in the top half of the pool with Maciej Sarnacki and Faicel Jaballah and Vladut Simeonescu as big fellows. For sure this will deliver a few smashing ippons.