The latest Judo News offered by JudoInside.com
Sanne time at Grand Prix The Hague
IJF Media Team / International Judo Federation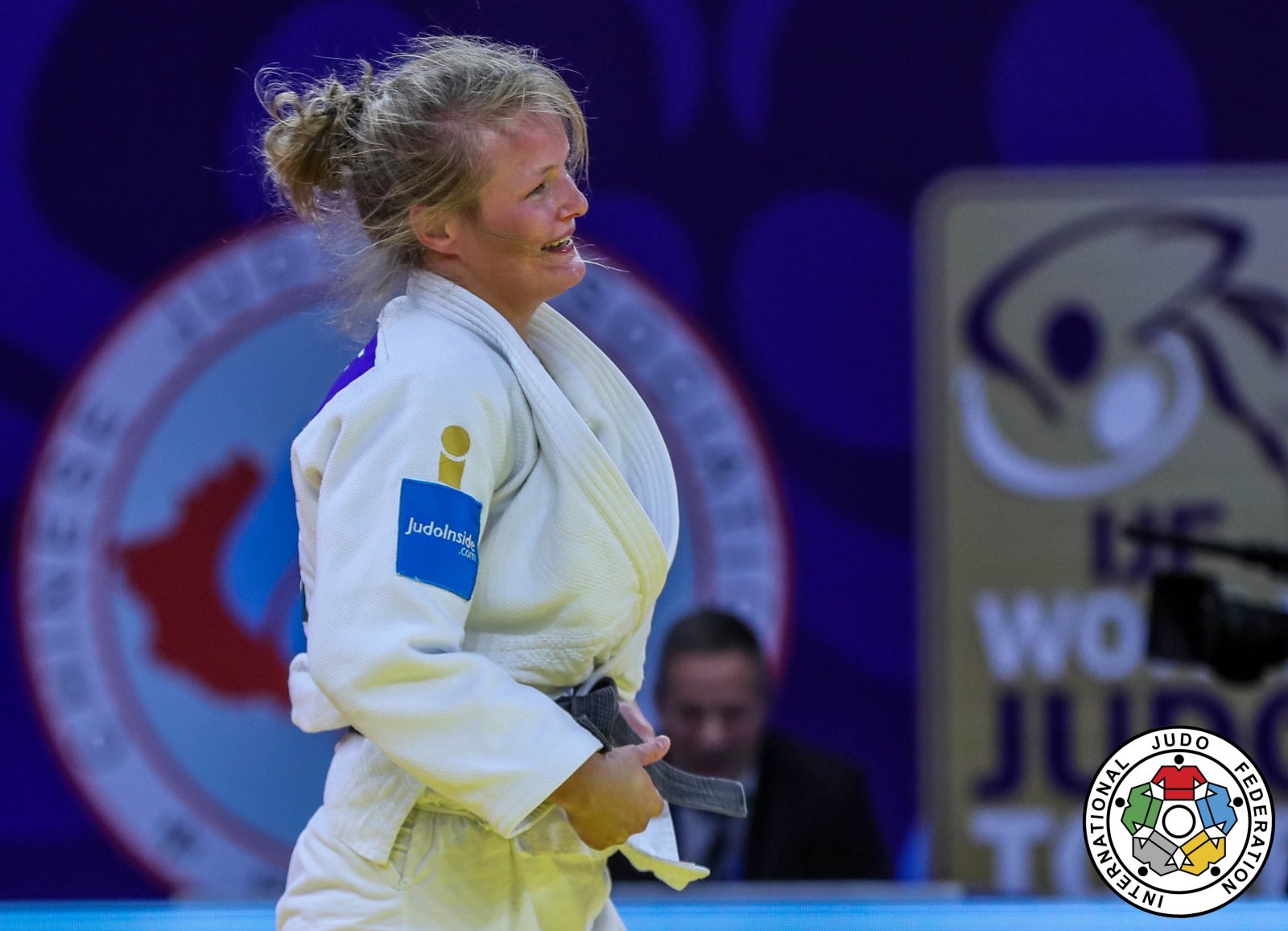 Sanne van Dijke, Sanne Vermeer, Sanne Verhagen - it's easy to understand how one could easily find themselves confused this weekend. It's Sanne time at the Grand Prix in The Hague. The Dutch are arriving with a team of 46 athletes and will try to match the 12 medals they were able to win last year. Five of those were gold.
In addition to the three Sannes, there are two Roy's in the team. Roy Meyer will defend his title +100kg and Roy Koffijberg will move on the get some grip on the top boys U60kg. His brother Bas will also fight U60kg and they're not the only siblings in The Hague. The sisters Gneto (Priscilla and Astride) are expected, the Burt family (CAN): Zachary and Emily, Bekmurzaev brothers Yusup and Yunus, and Finnish believers Eetu and Aatu Laamanen are on the mat again. Esposito brothers Giovanni and Antonio, the experienced Ungvari's Miki and Attila can almost speak Dutch and both Megan and Ben Fletcher from Ireland are well known guests in the Netherlands.
David is the top first name as usual in the Grand Prix line-up. Six Davids have registered, coming from 6 different nations (USA, ESP, CRC, CZE, BRA, SLO) of which David Klammert (CZE) is most familiar one. Last year's prodigy Daria Bilodid won't be fighting in The Hague - she won last year, but is now taking a small break after becoming nearly undefeatable. The category U48kg is packed with other talent including Dutch last year's World Junior Champion Amber Gersjes.
The most popular judo names in The Hague will be David (6), Anna (4, 3 from Poland), Artem (4 all from Ukraine) and Alexander of which Mikhailine and Wieczerzak are the most famous.
The German and Russian team will be strong in The Hague that is expecting over 400 participants, almost doubling the 229 of last year fighting on three mats this edition.
Gold medal chances for the home team are expected for Frank de Wit who will be joined with World Champion Saeid Mollaei. The comeback of Michael Korrel won't guarantee a gold medal, but at least a chance. Roy Meyer and Henk Grol will be fighting for the gold +100kg and in the women's division Juul Franssen and Junior World Champion Sanne Vermeer will probably mingle in the medal matches. Sanne van Dijke is expected to shine for her own crowd again with Kim Polling still recovering from an injury. Marhinde Verkerk is the frontrunner for Holland U78kg as World number one Guusje Steenhuis won't fight in The Hague although she is fit to fight. Steenhuis can end as World number one U78kg and take the 50,000 USD bonus and will start at the Masters in China in December.
Outside Mollaei another World Champion will be active in The Hague: Nikoloz Sherzadishvili of Spain.
Related judoka and events
Related Judo Photos
Related Judo Videos
Related Judo News