The latest Judo News offered by JudoInside.com
An Changrim: A Diamond in the Rough
by Marielle Descalsota JudoHeroes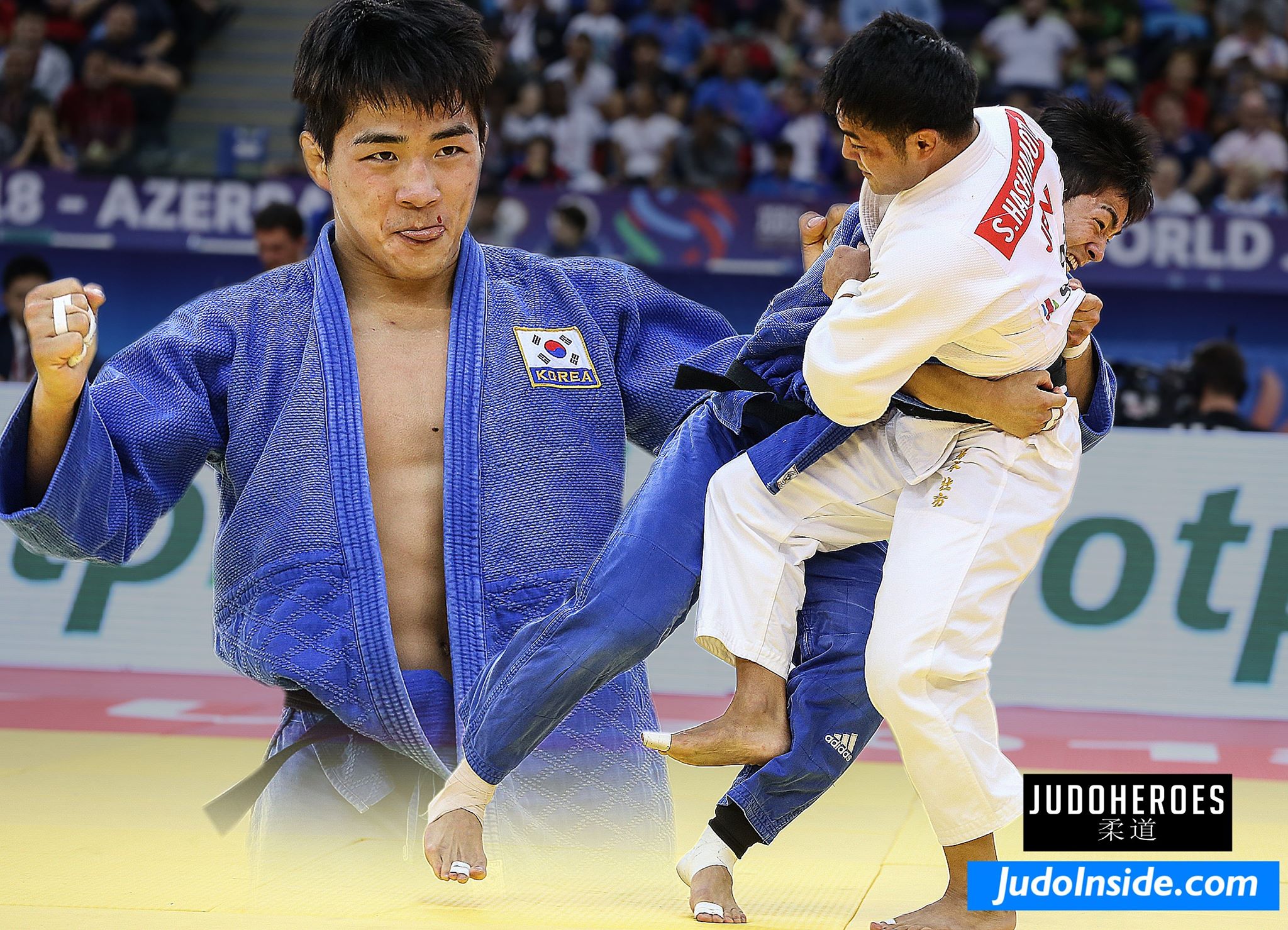 Kyoto, 1994. Born on Japanese soil but Korean blood runs through his veins. An Chang-Rim first stepped on the tatami at the tender age of six, and at first it seemed like he didn't belong.
At one point in his early judo days, he finished last in kyu gradings. However, his persistence paid off, and he joined the prestigious University of Tsukuba team.
Despite winning a national tournament for student judokas, he couldn't take the next step to compete internationally. He wasn't Japanese.
He took a leap of faith and moved to Korea, rooted in his identity.
Two World Championship bronze medals and a failed Olympic Games outing later, An Changrim is now World Champion.
Many times An fell short, almost reminiscent of his younger days, unable to win the elusive World Championship gold.
But he is a fighter, and his persistence paid off. There were many reasons why he struggled on the World stage: Shohei Ono, weak ashi-waza, a lack of newaza. However, his biggest setback came in Rio de Janeiro two years ago. He unexpectedly bowed out in the third round at the Olympics.
After rumours of misconduct the night after his bout, and his coach Song Daenam leaving the national team, An vowed to come back stronger.
In Baku, just last night, An made history. His breakthrough made him the first Korean lightweight since Lee Wonhee to become World Champion.
An was in the best form of his life, blazing his way to the final with ippon after ippon. After a slow start in his opening bout as he won through wazari, he showcased his versatility with his reverse seoi nage and juji gatame among others.
However, the final against defending champion Soichi Hashimoto was the pinnacle of his tournament. An showed no fear and didn't waver as he outskilled Hashimoto with an unexpected combination.
When his uchi mata didn't work, An followed with kouchi gari. His quick kosoto gari right after was what earned him the ippon, and Hashimoto's surrender of the red backpatch.
An ran to the stands in elation upon winning the gold, and was in tears. The hardships he had to overcome seemed to be atoned for as he was crowned World Champion.
The best lightweight in the judo world, and it took almost two decades to get there.
And it all began in Kyoto, 1994.
Related judoka and events
Related Judo Photos
Related Judo News