European Open in Madrid beautiful home event for Spaniards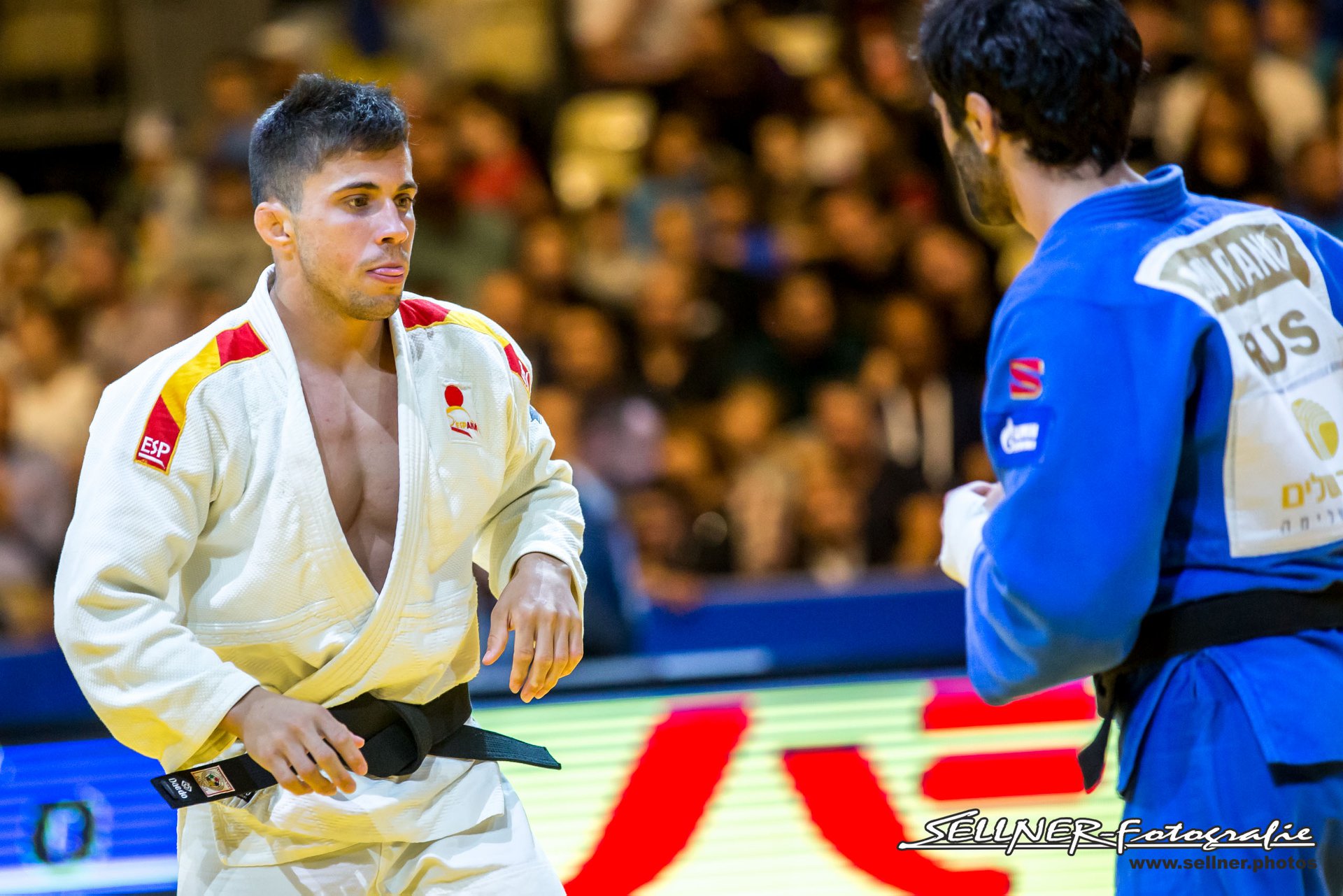 1 Jun 2018 16:10
Oliver Sellner
The Grand Prix in Hohhot kicked off the first Olympic Qualification event for the Tokyo 2020 Olympic Games. The EJU follows with the European Open series in Madrid and next week in Belgrade. Madrid hosted the first World Cup in 2005 starting with the women. The last two editions were organised for both men and women.
The Sport Hall Polideportivo Municipal Príncipes de Asturias in Madrid will showcase many Spanish judoka and give new talents a chance to outperform or learn of a useful loss at the highest level.
Some top athletes will be present in the Spanish capital where a record of 397 judoka from 47 countries will be fighting. Big teams from France, Italy, Germany, Portugal and Israel alongside the Spanards. This can become a record in the history of the tournament where in 2014 369 athletes formed a record in Madrid. This edition will see the likes of Olympic and World Bronze medallist, Otgontsetseg Galbadrakh (KAZ), double World medallist and European Champion and Toma Nikiforov (BEL). But for Spain the category U60kg will be important with and competitive with Fran Garrigos starting as number one in the field of 36 athletes. A category with strong French athletes, but also Matjaz Trbovc (SLO), Jorre Verstraeten of Belgium and recent European Cup winner in Sarajevo Roy Koffijberg (NED). The light weight categories are important anyway for Spain as Garrigos, but also Alberto Gaitero, Julia Figueroa are among the highest seeds. Ana Perez Box fighting U52kg is in shape and might be able to catch a medal on the first day as well. But there's heavy opposition expected with big names with a huge performance list such as Andreea Chitu (ROU) back in the scene and Alesya Kuznetsova who has the capabilities to medal. most crowded weight category is U73kg with 43 athletes. In the women's division 38 athletes will fight U57kg. that happened only four times more in a World Cup since 2008.
At the second day Nikoloz Sherazadishvili and Maria Bernabeu will be the frontrunners for the host country. Sherazadishvili fought himself to European bronze this year in Tel Aviv U90kg and he is the top seed in his category. Robert Florentino (DOM) lives practically in Spain and can show his talents at such a great tournament in his second nation.
Maria Bernabeu is seeded second behind Marie Eve Gahie (FRA) and this category of tall women shows a competitive talented field where experience is a precious asset. For Bernabeu a case to take a medal and getting back for the big work in the IJF Tour. 100 points at stake for the winners in the World Ranking which is not the most important given the big gaps with IJF Tour events these days. The medals and good pace will be more important to step up for more. Among the more than 40 countries also athletes from overseas such as USA, Canada, Puerto Rico and from Asia Japan, Kazakhstan among other judo countries.
Who will be written in the history of Madrid alongside judoheroes Arsen Galstyan, Sarah Menezes, Alexander Mikhailin, Rafaela Silva, Georgii Zantaraia, Telma Monteiro, Odette Giufrrida, Kim Polling, Tagir Khaibulaev and Sugoi Uriarte who all won gold in Madrid. Follow it in JudoInside.