Cuba takes five golds at Pan American Championships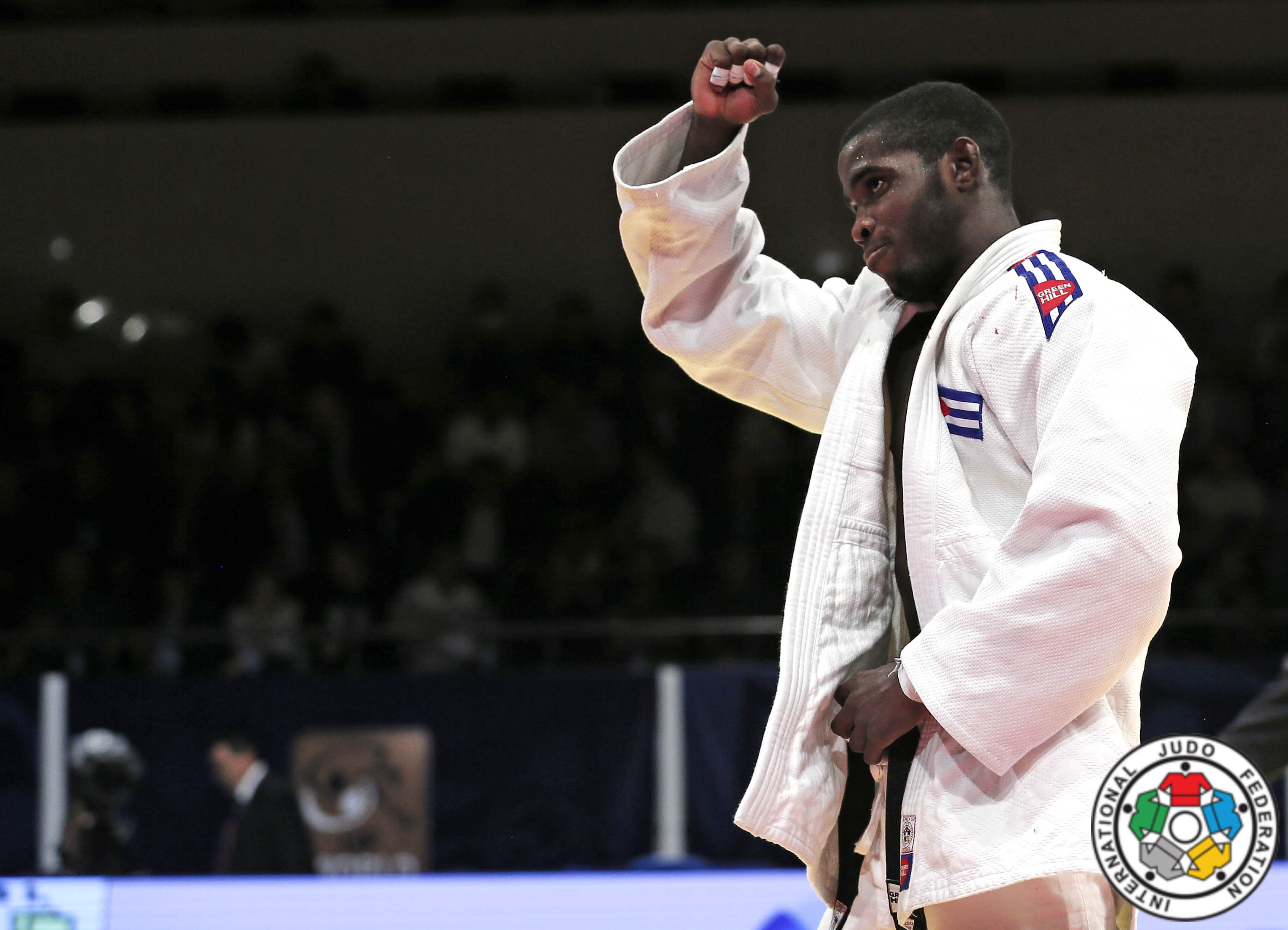 22 Apr 2018 12:45
IJF Gabriela Sabau / International Judo Federation
Cuba became the somewhat surprising winner at the Pan American Championships this weekend in San Jose. With five gold medals and three times silver the Cuban team overclassed the other strong nations such as Brazil and Canada. Still Canada took three gold medals and couldn't complain.
In strong divisions the Canadians prevailed such as the men's U81kg won by Antoine Valois-Fortier and men's U73kg by Antoine Bouchard.
Fighting in the U81 kg category, Valois-Fortier was on a winning streak. He started the day with a victory by ippon against Argentinian Luis Vega, and another by waza-ari against American Jack Hatton. He then went into the semifinal, which he won quickly by ippon against Puerto Rican Adrian Gandia.
In the final for gold, the athlete from Beauport quickly had the upper hand in overtime against Dominican Medickson Del Orbe Cortorreal. Both judokas were even with 2 penalties each at the end of regulation time.
"It was a hard fight, harder than I expected. My opponent was having a very good day. I've already won against him, but he has really improved since. His style was fuller and more physical. I thought I could manage the bout better, but he fought really well," said Valois-Fortier.
Even though he wasn't fully satisfied with each of his bouts, the judoka still achieved the goal he set for himself in San José.
"I'm very happy with the result, a little less with my performance. I think I've had better days. It wasn't my worst either, but I think there are things I need to work on in the next few weeks," explained Valois-Fortier.
Antoine Bouchard had the upper hand in the gold-medal fight in the -73 kg category against Cuban Magdiel Estrada.
Antoine Bouchard, second on the left, is all smiles after winning a medal.
"He's a really physical guy and it all went down to the penalties. My plan was to impose my style and give a rhythm that he wouldn't be able to keep. I followed my plan and it went well. I knew I had a better cardio. He was getting tired at the end, and I used it to my advantage. "
The victory gave Bouchard his second continental title, after winning it in 2015 in the U66 kg category. In the semifinal, Bouchard won by ippon against Brazilian David Lima.
Christa Deguchi captured gold for women U57kg in a strong category. Deguchi who was very energetic on the mat, defeated Brazilian Tamires Crude by ippon during the gold medal fight.
"It was hard, because it was my first time fighting against her. Whenever I tried to attack her, she would get on the ground, so I changed my plan and tried to give her penalties."
It was a winning strategy for the Lethbridge resident (Alberta), who reached her goal of winning gold.
"When I got here, I wanted the gold medal. It wasn't a perfect day, but I did what I had to do. I need more stamina to make sure I fight well in overtime," explained the athlete from Japan, who started representing Canada last fall.
Before getting to her final, Deguchi won against her teammate Jessica Klimkait in overtime in the semifinal. Klimkait won't be coming back home empty-ended either: she defeated Venezuelan Wisneybi Machado in one of the bronze medal fights.
Six countries won a gold medal starting with Olympic Champion Paula Pareto in her category U48kg on Friday. Ecuador was a surprise with two gold medals by Lenin Preciado in men's U60kg and Freddy Figueroa in men's +100kg.
Yuri Alvear captured the gold for women U70kg where she bested Elvismar Rodriguez. Cuba was strong in the women's division with gold for Maylin Del Toro Carvajal, Kaliema Antomarchi and Idalys Ortiz. Osniel Solis and Ivan Silva Morales won gold for the Cuban men. Brazil took gold by Leonardo Goncalves men U100kg and Jessica Perreira U52kg. With a full Brazilian team, for sure the results would have been different.