The latest Judo News offered by JudoInside.com
Strong European block U90kg against World Champion Gwak Dong-Han
JudoInside & JudoCrazy IJF Media Team / International Judo Federation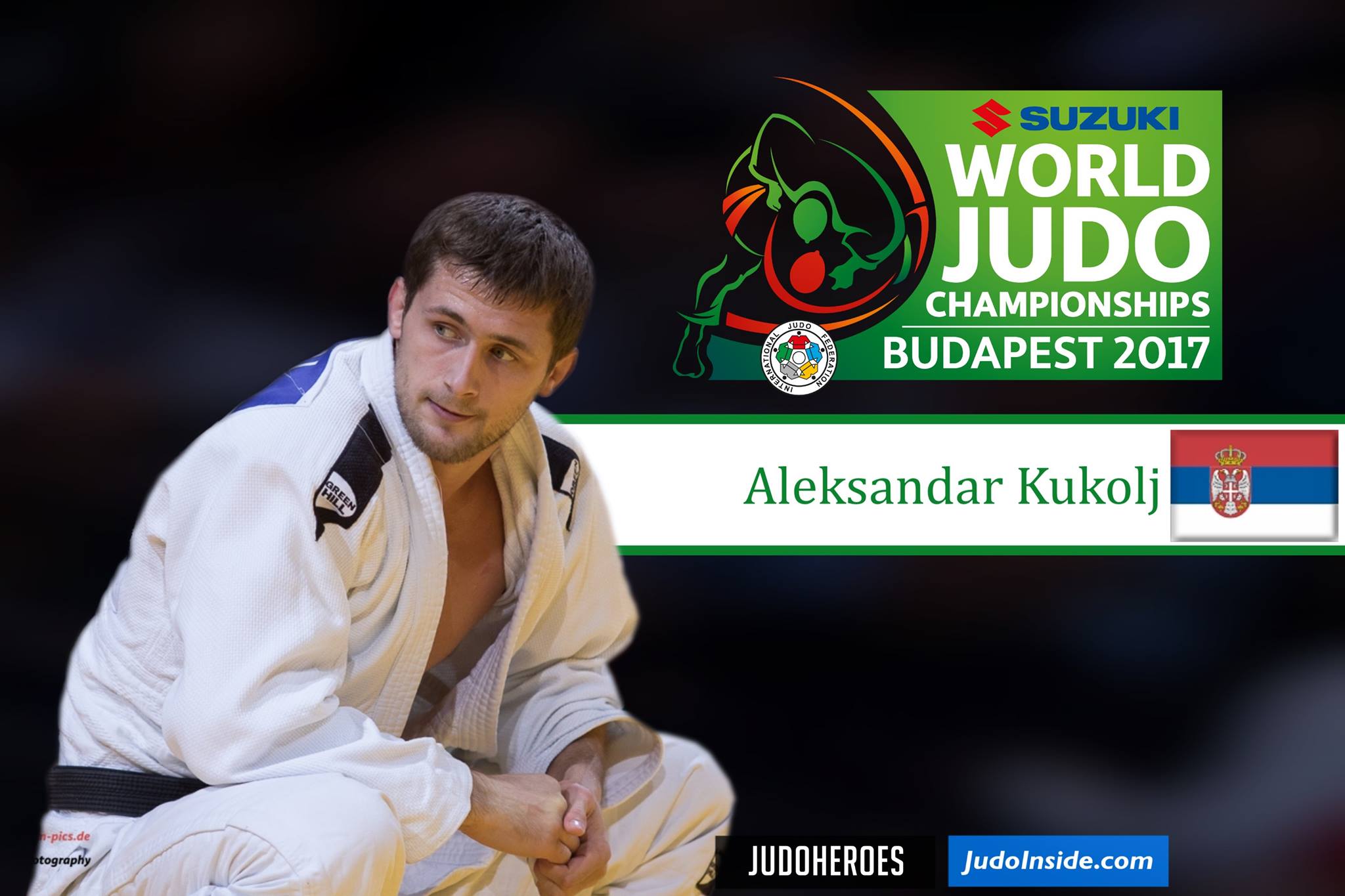 The top favourite for the U90kg world title in Budapest this year is hard to pick. There are many athletes with legitimate shots at the medal stand. A hot contender is Aleksandar Kukolj of Serbia, the reigning European champion, with his superb groundwork and confidence that he can be the first Serbian man to reach the podium.
Georgian Beka Gviniashvili, who fought at U100kg in Rio, has switched with Varlam Liparteliani, runner-up U90kg in Rio. Beka is now back down to U90kg. He is a powerful player and certainly a contender for the top spot, but there are many others who are good prospects for the gold.
Krisztián Tóth is both powerful and technical and was a World silver medalist. So, he's definitely a top prospect but his form has been a bit off lately. Still, he has the benefit of a home crowd working to his advantage and that could be enough to tip the scales in his favor.
Axel Clerget (30) of France has done tremendously well so far and he has grown to the top of the world, though a late-bloomer, and may medal in Budapest. Khusen Khalmurzaev is one of his rivals for a top position. He improves each year and recently won gold in Hohhot and grabbed European bronze this year.
Current World Champion Gwak Dong-Han will for sure be a top player in Budapest. This year he has not yet been brilliant, but still fought to a bronze at the Paris Grand Slam. This week at the Universiade in Taipei Gwak showed his real skills and took gold, no worries about his shape, he will stand tall.
Mashu Baker won't be in the Hungarian capital due to an injury. Japan's Olympic Champion seriously injured his shoulder in the All-Japan Weight Class Championships, and had to undergo an operation. This unfortunately meant that he had to skip the World's. Also Noël van 't End got injured just in advance of the World Championships.
We think the quarter-finals will be totally different from these seeded players:
Aleksandar Kukolj vs Altanbagana Gantulga
Axel Clerget vs Islam Bozbayev
Komronshokh Ustopiriyon vs Nikoloz Sherazadishvili
Khusen Khalmurzaev vs DongHan Gwak
Previous World Champions
1999 Hidehiko Yoshida (JPN)
2001 Frédéric Demontfaucon (FRA)
2003 Hee-Tae Hwang (KOR)
2005 Hiroshi Izumi (JPN)
2007 Irakli Tsirekidze (GEO)
2009 Kyu-Won Lee (KOR)
2010 Ilias Iliadis (GRE)
2011 Ilias Iliadis (GRE)
2013 Asley Gonzalez (CUB)
2014 Ilias Iliadis (GRE)
2015 DongHan Gwak (KOR)
The Game Changers
Azeri Tural Safguliyev won a silver medal at the Grand Prix in Cancun in 2017 and an impressive amount of medals in the World Tour so far. He can definitely put tremendous pressure on some of the favourites.
Another spectacular athlete is Cheng Xunzhao of China who amazed everyone at the Olympic Games when he demolished the legendary Ilias Iliadis of Greece, Hungary's Tóth, and Marcus Nyman of Sweden with his trademark ippon-osoto-gari. Cheng later used that same technique to win himself the 2017 Paris Grand Slam gold medal. So far, he is not in the starting grid.
Asley Gonzalez…if he fights…is still a sensation for the eye. The 2013 World Champion from Cuba suffered many injuries, but wants to return at the highest level. Let's hope he will be.
20-year old Yahor Varapayeu of Belarus won the European Open in Minsk and took silver at the European U23 Championships. He is a real dark horse, a hard worker who eliminates his opponents in silence. Clearly a man for the future.
Check the Stats generator which country dominated this category over history
Related judoka and events
Related Judo Photos
Related Judo Videos
Related Judo News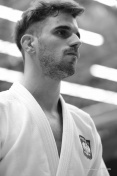 Patryk Wawrzyczek (POL)
25 years
| Result | City | Date |
| --- | --- | --- |
| 1 | Brasilia | 2019 |
| 1 | Montreal | 2019 |
| 1 | Marrakech | 2017 |
| 1 | Zagreb | 2017 |
| 3 | Budapest | 2017 |
| Result | City | Date |
| --- | --- | --- |
| 1 | Budapest | 2019 |
| 2 | Qingdao | 2019 |
| 3 | Brasilia | 2019 |
| 1 | Tokyo | 2019 |
| 3 | Montreal | 2019 |