Brigitta Varga victorious for Hungary at World Championships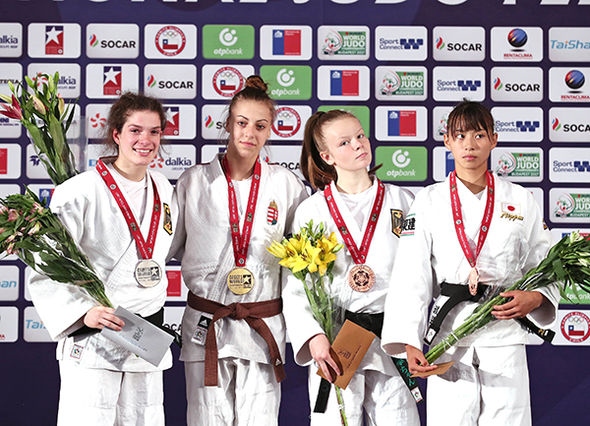 11 Aug 2017 03:05
by Mark Pickering - IJF
IJF Media Team / International Judo Federation
Hungary is at the epicentre of the judo world in August and the Hungarian's stock is on the rise at all levels. Three weeks before the Hungarian Judo Association stages the seven-day senior World Championships in Budapest, their young charges have set about making their own headlines in Chile.
EYOF bronze medallist Brigitta Varga (HUN) is one such judoka and the 15-year-old proved too much for Cadet European Individual and Team Championships gold medallist Mascha Ballhaus (GER) in the U48kg final. Varga countered her German opponent in golden score after 49 seconds and that waza-ari determined the destination of the first gold medal contest on day two.
In the first semi-final EYOF winner Andrea Stojadinov (SRB) lost out to Varga who threw beautifully with a uchi-mata for ippon. In the second semi-final Ballhaus defeated 15-year-old Cadet Asian Championships winner Sita Kadamboeva (UZB) by a waza-ari after 14 seconds of golden score.
The first bronze medal was won by Cadet European Championships bronze medallist Jana Gussenberg (GER) who produced the only score of the contest against Kadamboeva. A driving ouchi-gari sent the Uzbek over for a waza-ari score which was enough for bronze for Germany.
The second bronze medal was claimed by Bielsko Cadet European Cup winner Watanabe Aiko (JPN) who was relentless in her pursuit of a place on the podium. The Japanese judoka scored a waza-ari from a neat ashi-waza movement and Stojadinov went further behind to a second waza-ari from a ko-uchi-gake. Watanabe sealed bronze with osaekomi as her Serbian rival could not escape the powerful clutches of the former.
like
Related judoka and events
Related judo videos
All videos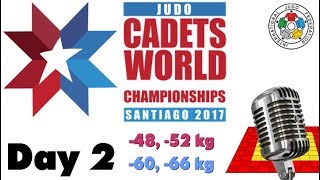 10 Aug 2017
IJF Feed Day 2 Cadet World Championships Santiago de Chile 2017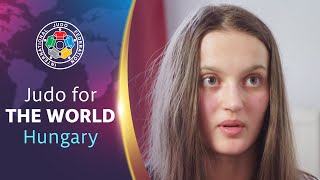 14 Jul 2016
Judo documentary: Judo for the world Hungary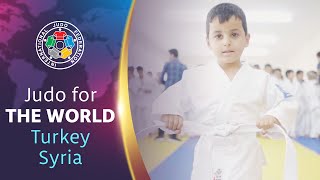 3 May 2016
IJF Judo for the world Kilis, Turkey-Syria border refugee camp 2016
All videos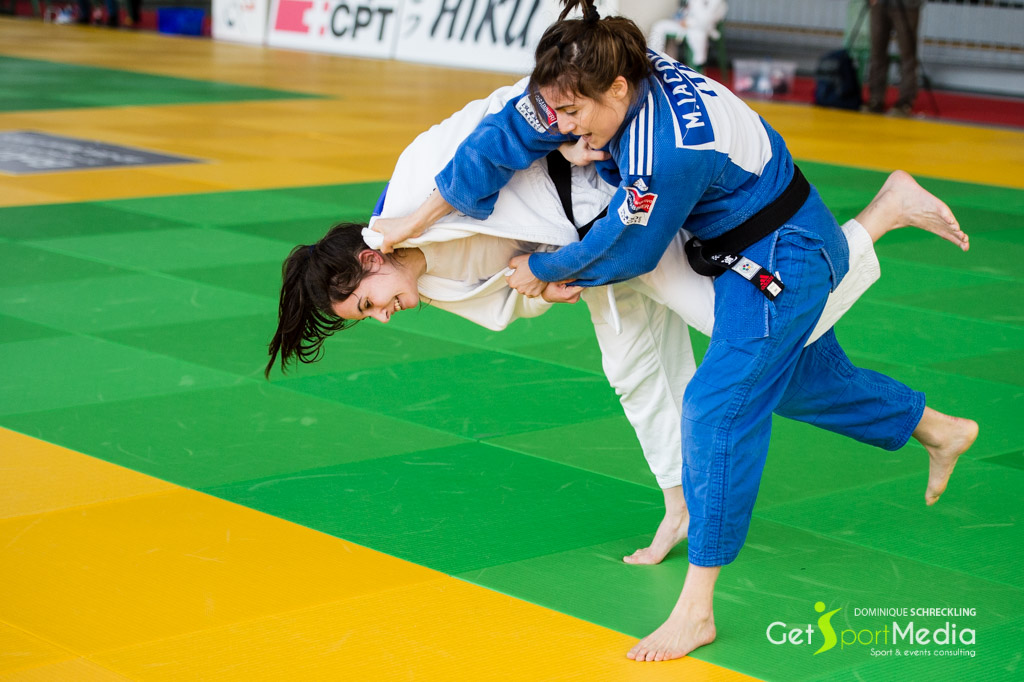 Monica Iacorossi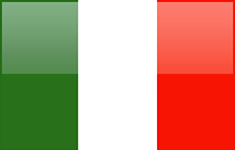 Italy
All JudoInside profiles of…
Judo results, photos, videos from…
More judo info than you can analyse 24/7! Share your results with your judo network. Become an insider!