The latest Judo News offered by JudoInside.com
French team has the most World medals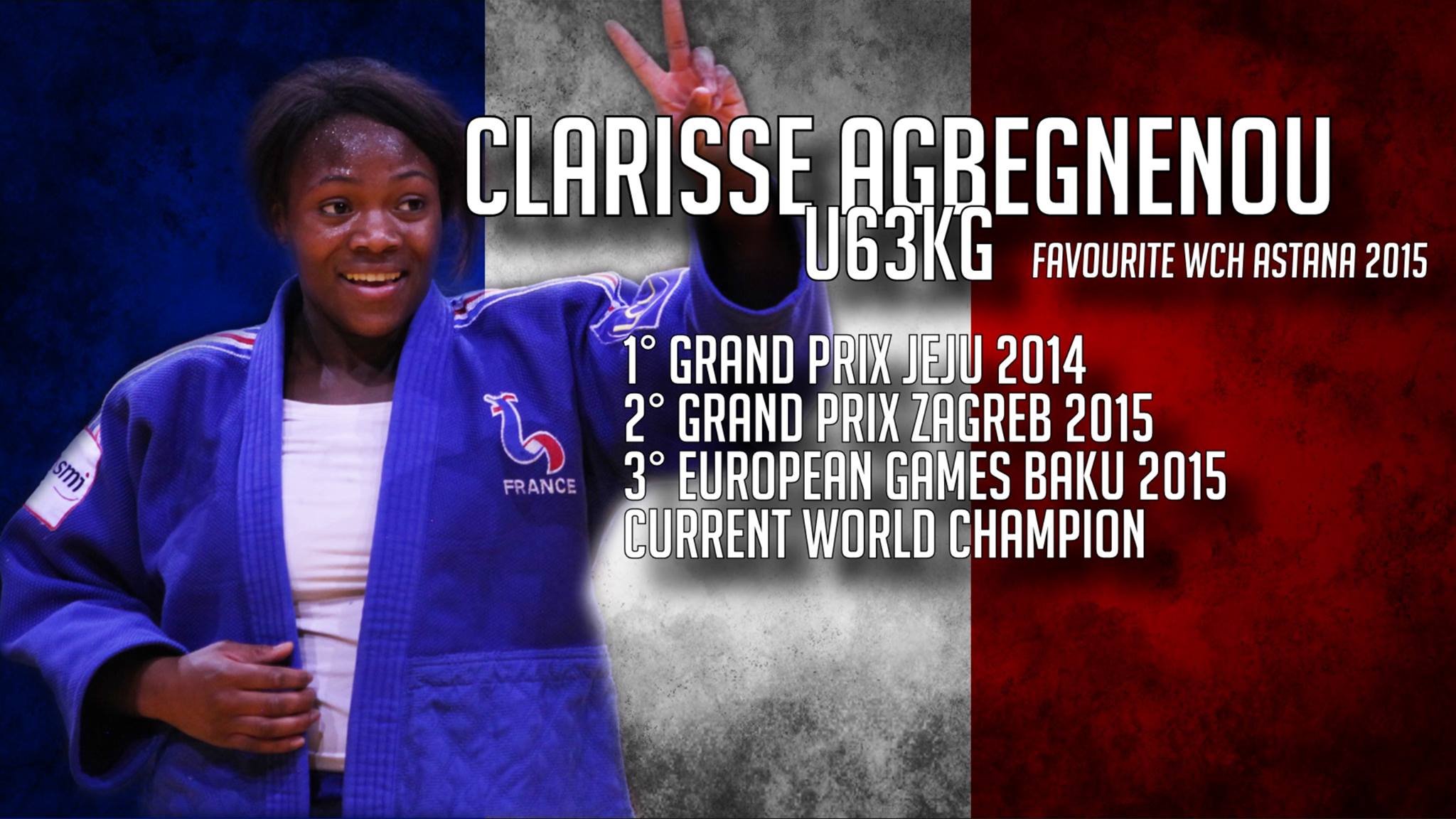 Previewing some of the countries for the World Championships in Astana which are expected to bring the strongest teams with a broad variety of medal candidates. The French team have the most World Championships history, the Japanese seemed to have the most competitive team, while the Germans have the most athletes in the IJF Ranking top 10.
The World team of Japan will include 2013 world champion Shohei Ono which includes as well current world champion Riki Nakaya in U73. Japan has a spectacular line-up with a few World title candidates, but for sure medal candidates in each category.
Japan will line-up three-time world champion, Masashi Ebinuma, has confirmed its presence in Astana despite a recent injury, and will be joined by Kengo Takaichi. Goki Maruyama (81 kg), Yuya Yoshida (90 kg) and Takeshi Ojitani (+100 kg) will play instead the team trials, and will not be part of this competition even Naohisa Takato (60 kg). But also one of the challengers for gold U81kg is Takanori Nagase, who has beaten Tchrikishvili before. Maybe an outsider, but for us an serious gold medal chaser is Mashu Baker U90kg. Ryunosuke Haga in the 100 kg category, while the heavyweights (+100 kg), the land of the Rising Sun will be represented by the vice-world medalist Ryu Shichinohe, preferred to Hisayoshi Harasawa despite the national title won by the latter in the Open category.
In the women's division Megumi Tachimoto and Kanae Yamabe were integrated in the selection to +78kg. Our favourite remains Kaori Matsumoto U57kg. She is unseeded but will revenge herself from last year' s disaster in Chelyabinsk where she was kicked out in the first round by Marti Malloy. U48kg we are sure of a medal for either Ami Kondo or Haruna Asami, but we would put our money on the latter. Asami may be unseeded but we think she's back on track and a good performance here will launch her candidacy for Rio. Misato Nakamura is also unseeded in U52kg but we will not underestimate her power.
A strong team of Brazil is already in Europe. A lot is expected from the team that will be represented with 14 athletes at the Olympic Games in 2016 in Rio. For this championships, Mayra Aguiar (U78kg) will defend her title won last year in Chelyabinsk, but there will also be other medalists: Maria Suelen Altheman (+78kg) and Erika Miranda (U52kg). High hopes for the reigning Olympic champion Sarah Menezes (U48kg) and Rafaela Silva (U57kg), who won the gold medal at the World Championships two years ago. In the absence of heavyweight Silva, hopes will be mainly based up the performance of the Olympic bronze medalist Felipe Kitadai (U60kg) and Victor Penalber (U81kg).
The French will send their best team to Astana with a few serious World title favourites such as Teddy Riner and Clarisse Agbegnenou and outsiders for the gold like Loic Pietri, Automne Pavia and Audrey Tcheumeo. Loic Korval can certainly go for a medal as well and interesting is the return of Amandine Buchard (U48kg) and Alain Schmitt (U81kg). The ones who can upset a few top athletes can be Hélène Receveaux (U57kg) and Fanny-Estelle Posvite (U70kg).
Of all nations, France has the most medal winners so far at World Championships. Eleven athletes have a medal shining at home: Buchard, Euranie, Pavia, Agbegnenou, Emane, Tcheumeo, Andeol, Schmitt, Pietri, Korval and Riner. More than Japan, with 10 medallists, Russia 9, Brazil 8 and Netherlands 7.
The Mongolian team will host strong lightweights. Boldbaatar Ganbat is the defending champion in U60kg, while Urantsetseg Munkhbat (U48kg) will try to get back on the top step of the podium after the success of two years ago in Rio de Janeiro. She is the World Ranking leader in U48kg. The team hosts 8 athletes in the World Ranking top 10. Tsaaganbaatar Khashbaatar is not even among the top 10. He has changed weight categories more than anyone else, ranging from 60kg to 81kg, and this time will fight U66kg. He was world champion 2009 U60kg, an amazing man. Our best candidate for a medal remains Ganbat. In the women's category we count on good performances by Sumiya Dorjsuren U57kg and Munkhzaya Tsedevsuren U63kg.
The Georgian men's team will have awesome names with captain Avtandili Tchrikishvili, the current world champion U81kg in the squad. But also the bronze medalists from 2014, Amiran Papinashvili (U60kg) and Varlam Liparteliani (U90kg). In U73 they have a great team with Olympic Champion, Lasha Shavdatuashvili and world number three Nugzari Tatalashvili. Also Georgia's most successful athlete this year: Beka Gviniashvili is among the candidates for a medal in U90kg. European heavyweight champion Adam Okruashvili is obviously a candidate for a final spot. As always, the Georgians will be among the favorites in the men's team trials. Esther Stam will join the individual team for women U70kg.
The Dutch team will be represented by a few good candidates, but without a doubt Kim Polling is the big ace. She was the favourite over the last two years, which resulted in bronze in 2013 after having an injury, but a blast in 2014 where Polling felt the pressure and could not handle it. Things have changed this year and she seems to have find the way to get over it without coach Van Unen, with less training and a lot more joy. Polling is fortunately for her again the #1 favourite in U70kg. With good development, Guusje Steenhuis and Marhinde Verkerk for U78kg certainly have medal chances, maybe even more although Kayla Harrison (USA) is hard to handle for everyone in this stage. Anicka van Emden wasn't in action a lot this year but is always a stable factor, she won world bronze twice in odd years. Sanne Verhagen was the joker last year with world bronze. In the men's team, Noël van 't End wants to have that favourite role, given his second rank in the world's best athletes U90kg, but he was injured and in fact still isn't fit. With Iliadis, Toth, Liparteliani, Baker and many others he had to lower the expectations. The Dutch have Henk Grol who's eager to improve last year's 7th place and capture a gold medal after ending with silver three times. Nothing is impossible this year as this is an open category with chances for 6-7 guys.
Same goes for Dex Elmont, silver in 2010 and 2011 and bronze in 2013 but last year's European champion couldn't convince in Chelyabinsk in 2014.
The German team will have medal candidates as well proven their always successful team for both men and women. However the strongest candidates maybe in the men's category U100kg with both Dimitri Peters and Karl-Richard Frey as aces. But also in the lighter categories Germany have a few outsiders with outstanding results this year such as Tobias Englmaier, Sebastian Seidl, Igor Wandtke and with Sven Maresch and Alexander Wieczerzak Germany have double positions U81kg. In the women's division Mareen Kraeh always has a chance for a medal U52kg. Mimi Roper U57kg and European Games winner Martyna Trajdos have a few bonen to chew on in their competitive categories. More likely is a medal for Laura Vargas Koch who won silver in 2013 and Germany's highest seeded athlete at place 3. Szaundra Diedrich is still a rookie but maybe able to stunt. Also seeded at three is Franziska Konitz +78kg and U78kg Luise Malzahn is keen to take a medal U78kg but that is not an easy task. Three medals for Germany would be in balance and perfect towards Rio.
The Germans have 11 athletes in the IJF World Ranking top 10. More than any other nation. France have nine athletes in the top 10, same number as Japan, followed by the Netherlands with 8 participants in the top 10.
The Russian team will for sure include some medallists this year. The opening day can be great like it started in London with Galstyan, this time Beslan Mudranov is one of the best in his catgeory U60kg. The next day Mikhail Pulyaev or Kamal Khan Magomedov can take a medal. Ivan Ninfontov, Kirill Denisov, people even say Mansur Isaev can medal. So far we have our doubts. Some engines haven't started yet. In the women's diviision in fact only Natalia Kuziutina is always a medal candidate. Other medals are not expected besides some outsiders like Dolgova or Kuznetsova U48kg.
JudoInside will preview all categories in the next few days and go through all the candidates of each nation where top athletes as Orkhan SAFAROV, Georgii ZANTARAIA, Rustam ORUJOV, Antoine VALOIS-FORTIER, Krisztian TOTH, Lukas KRPALEK, Elmar GASIMOV, Charline VAN SNICK, Majlinda KELMENDI, Andreea CHITU, Telma MONTEIRO, Corina CAPRIORIU, Tina TRSTENJAK, Yuri ALVEAR, Kayla HARRISON, Song YU and Idalys ORTIZ will certainly be part of the inside stories.
Related judoka and events
Related Judo Photos
Related Judo Videos
Related Judo News

Hedvig Karakas (HUN)
30 years
| Result | City | Date |
| --- | --- | --- |
| 1 | Paris | 8 Feb |
| 1 | Qingdao | 2019 |
| 2 | Osaka | 2019 |
| 3 | Brasilia | 2019 |
| 1 | Tokyo | 2019 |
| Result | City | Date |
| --- | --- | --- |
| 5 | Paris | 8 Feb |
| 3 | Qingdao | 2019 |
| 1 | Osaka | 2019 |
| 2 | Chiba | 2019 |
| 5 | Budapest | 2019 |