The latest Judo News offered by JudoInside.com
Panam Games in Toronto catchy showcase for Rio2016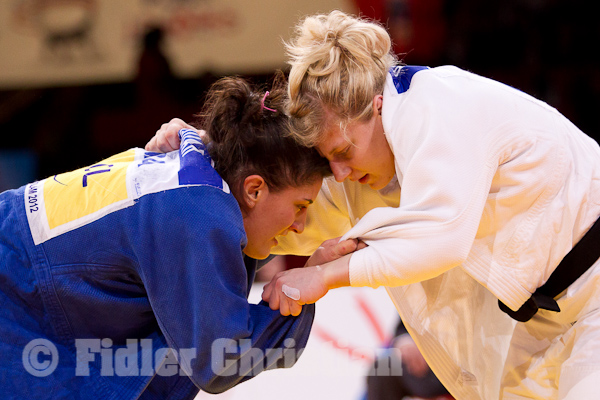 The Pan American Games will take place in Toronto Canada. The 4-years event is not just important for the Canadians but also a good test for the Brazilian team one year in advance of the Olympic Games in Rio.
With the teams of Brazil, Cuba, Canada, Argentina and host Canada as major medaltakers, the PanAm Games can give a good indication of strength.
Traditionally the Cuban team has always been the best, but last edition in Guadalajara in 2011 it was suddenly the Brazilian team taking 6 titles as well, same number as the Cubans. Especially the Cuban women have been outstanding in history. In 1995 during the golden generation the Cuban women took all 8 gold medals. Even in 2011 with 5 gold medals they dominated the women's division. Since then the Brazilian women won four Olympic medals and fifteen World Championships medals including world titles for Rafaela Silva and Mayra Aguiar.
In particular that category will be mouthwatering to watch in Toronto with World number one Kayla Harrison and Mayra Aguiar in the field.
Cuba will have Idalys Ortiz as super star. The Canadian trailblazer will be Antoine Valois-Fortier U81kg, but also Kelita Zupancic and Catherine Beauchemin-Pinard will mingle in the battle for medals. For Argentina golden lightweight Paula Pareto will try to prolong her title of 2015. Watching last edition's winners, Kayla Harrison is ambitious enough to snatch this title for the nose of Aguiar. But the Brazilian men will have Felipe Kitadai who has to discover his previous form of London 2012 and prolonging his title U60kg may be a nice boost. Tiago Camilo won the PanAm Games in 2007 and 2011, so can be the first Brazilian to take the triple. Four Cuban women already won three titles: Beltran, Verdecia, Savon and Driulis Gonzalez even four times. You see them everywhere in the historical statistics, but not anymore on the tatami. Tiago Camilo is still going strong and is confident for a renewal.
Related judoka and events
Related Judo Photos
Related Judo Videos
Related Judo News