Georgia still dominant in men's judo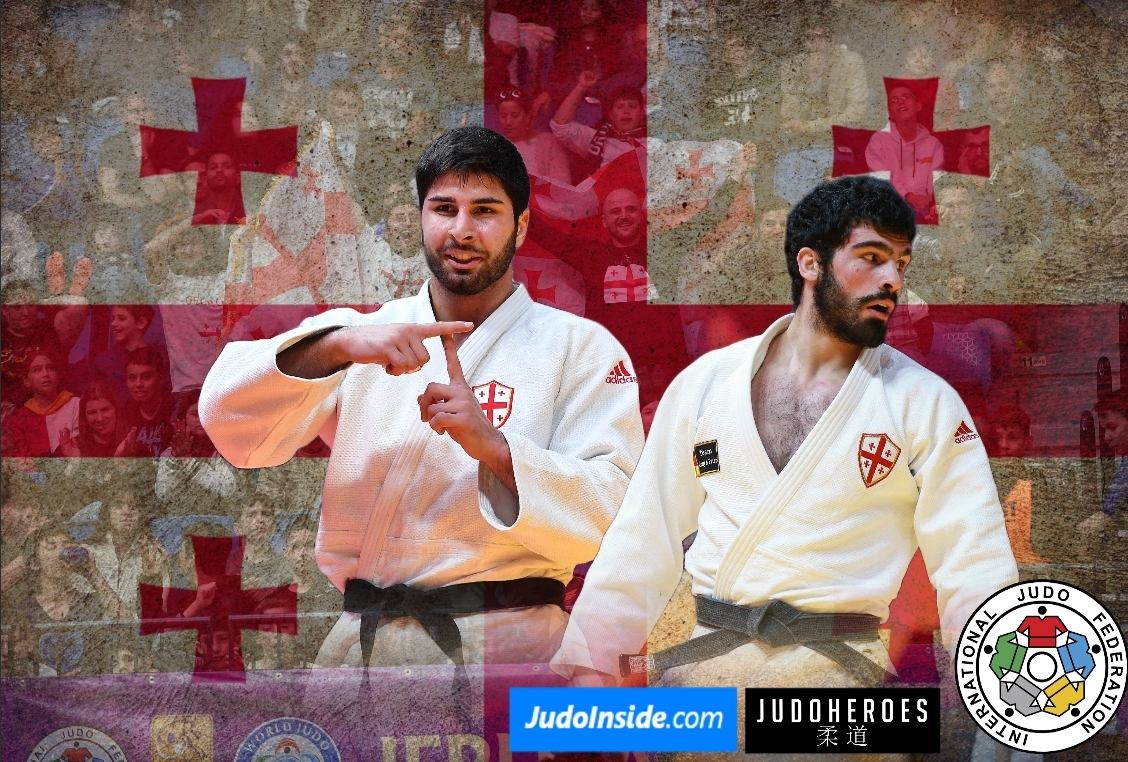 11 Jan 2023 10:02
JudoHeroes & IJF Media / Copyright: www.ijf.org
The last judo event of the year was the IJF World Judo Masters in Jerusalem. An essential event when it comes to gaining points for the 2024 Olympic Qualification. Who would have thought give years that Judo became such an important sport in Israel. The medal table showed a good representation of the strength of world judo with Japan leading after the three match days, followed by France and Georgia.
A decade of Shavdatuashvili
In the men's weight categories we see an overload of Georgian athletes who are at the top of the ranking. Just like last year Lasha Shavdatuashvili remains number one U73kg. The division where double World Champion Shohei Ono suddenly said farewell as an active player. Judo fans had expected him to equal judo legend and triple Olympic Champion Tadahiro Nomura in Paris in 2024. Ono though had another plans and moves to the UK to become coach, just like his own coach Kosei Inoue did years ago. Olympic runner up U73kg Shavdatuashvili remains number one and is not the only Georgian. This year's World Champion Tato Grigalashvili was already number one ranked in 2021 but now confirmed with a red backpatch, for his world title gain in October. He is accompanied by Ilia Sulamanidze in the category U100kg, now being World number one. We can say he really took over the dominance of his teammate Varlam Liparteliani. He is the youngest World Ranking leader being 21, followed by Grigalashvili, just 22. Interesting fact is that Shavdatuashvili (31) was ranking leader U66kg in 2012 at the age of 20.
New judo countries
The men's weight classes are full of athletes of former Soviet states, which indicates the judo talent in the region but also the missing Russians in the ranking. In 2021 Arman Adamian U100kg and Tamerlan Bashaev +100kg led their classes, and are banned since this year. The war has a tremendous impact in judo as the Russians cannot compete and will have trouble to qualify for Paris if they are allowed to fight (they need a miracle). The war and the ban on Russian athletes in the historic doping cases will need to have two miracles. Both are sensitive topics in judo but the IJF was able to remain independent since the federation took distance of the influence of Vladimir Putin in February this year. In fact 2022 was a successful judo year for the IJF with top events such as the World Championships in Tashkent and Uzbekistan judo even celebrated two male World Champions. Also in the World Ranking Davlat Bobonov shines again as world number one U90kg. He became World Champion and inspired the nation and fellow teammates with his home victory.
Tajik heavyweight Temur Rakhimov may not be the strongest or most competitive heavyweight in the world, but he is very consistent and wins his medals. The expected heavyweights have trouble being so consistent in their performance such as double Olympic champions Teddy Riner and Lukas Krpalek. It gives space to new names and Rakhimov represents a relative new judo country that will now get an IJF World Tour event in Dushanbe's Grand Prix in June 2023.
World number one U66kg is Denis Vieru of Moldova, speaking about consistency, what a year he has had. IJF Gold medals in Portugal, Turkey, Georgia and Azerbaijan and bronze medals at the World Championships and IJF Masters made him the world number one in this competitive division where we will see a clash between Hifumi Abe and Joshiro Maruyama, the two selected Japanese athletes for the World Championships in May 2023 in Doha (QAT). They are considered the two best of the world, Vieru is best of the rest, it's reality in a competitive sport such as judo.
For years the men's lightweight class was dominated by Japanese, Russian and Uzbek athletes but since 2021 Yang Yung Wei (TPE) captured a dominant position in the World Ranking U60kg and confirmed once again in 2022. He only won one IJF gold medal this year (Antalya) but was consistent in all his events as Asian and World Championships and IJF Masters. Consistency is key this year. 2022 was a post-Olympic year, that always delivers new names and some will remain in 2023 as well. The Olympic Qualification is in full force.