Preview U60kg Tashkent: Can Yang do it U60kg?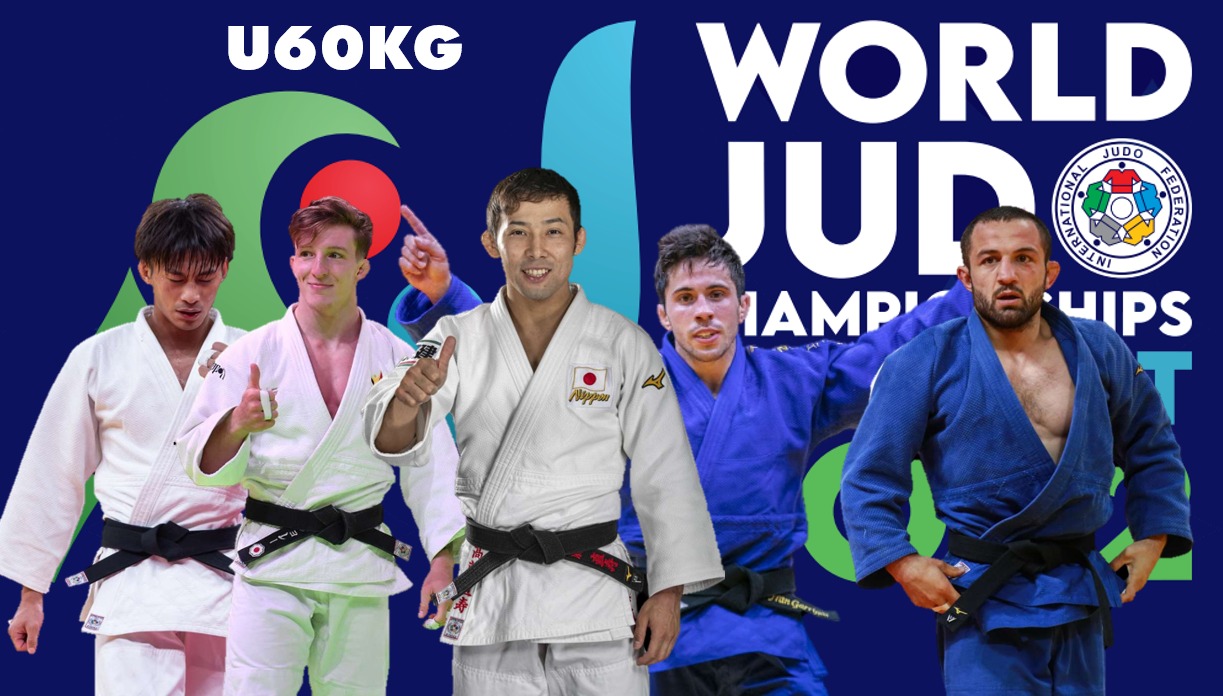 5 Oct 2022 23:00
by JudoCrazy and JudoInside
JudoInside.com - Hans van Essen / judo news, results and photos
The world ranked No. 1 is Tokyo Olympics silver medalist, Yang Yung Wei (TPE). Since the Olympics, he has participated in three Grand Slams and won two of them. He got silver in the most recent one he took part in, the Ulaanbaatar Grand Slam, where he lost to his bogeyman Ryuju Nagayama (JPN).
Yang Yung Wei of Chinese Taipeh is the number one seed and Olympic silver medallist, he lost to Takato in Tokyo who is on the same side seed as fourth so they can meet only in the semis. Huseynov and Smetov may battle it out for a place in the quarters. This lightweight category with 42 men can be full of surprises, Pantano can stunt in the pool with Verstraeten, Caladier Picard has a reputation, can he do it at senior level against Tsjakadoea. Former world champion Chkhvmiani look strong on this side. Watch also the two Mongolians Enkhtaivan, they can cause some damage U60kg.
Yang has fought Nagayama three times already and lost on all three occasions. He might be glad that Nagayama, though ranked No. 2 in the world, will not be going to the Tashkent World Championships. Naohisa Takato, the reigning Olympic champion, was the one chosen.
Although Takato lost to Genki Koga in the All-Japan Weight Class Championships, which is sort of the trials for the Japanese team, the Japanese federation selected Takato for Tashkent because of his sterling international track record.
Takato is currently ranked a lowly 26th in the world because he has not competed in the IJF circuit since the Tokyo Olympics. Japan is not sending Nagayama as the second -60kg player as they are sending two players each for the -66kg and -81kg divisions.
Yang had lost to Takato in the final of the Tokyo Olympics but that was due to penalties. Takato was not able to throw him. This fact might give Yang the confidence to beat Takato if they get a chance to meet in Tashkent.
In an ideal world, these two top rivals should be in different pools and meet in the final. But as Takato will be unseeded, they could very well end up facing each other in the earlier rounds. It all depends on the luck of the draw.
Takato is a very unusual player for a Japanese. He is capable of doing traditional techniques like sode-tsurikomi-goshi and kouchi-gari but he is also adept at unorthodox techniques like "front uchimata" and side takedown, which is popular among the Europeans. He is not very fond of groundwork although his newaza has improved in recent years.
Yang is principally a drop seoi-nage player and he is excellent at groundwork, especially sankaku. He is especially good at gripping and he has shown that he has no difficulty dealing with unorthodox grip fighters from Georgia and Russia.
Will he be able to turn the tables on Takato and get his revenge for his defeat in Tokyo last year? His best bet would be to take the fight to the ground, where Takato is relatively weaker. If he plays the stand-up game with Takato, he will find it much more difficult to triumph over the Olympic champion. So we still think Takato will prevail.
A dark horse in this category is Lee Harim who is ranked 18th. Lee can definitely hurt a few people and is a candidate for the quarter final or more. Chkhvimiani is renowned but can also lose against the dark horses.