Türkiye never won the medal table at European Championships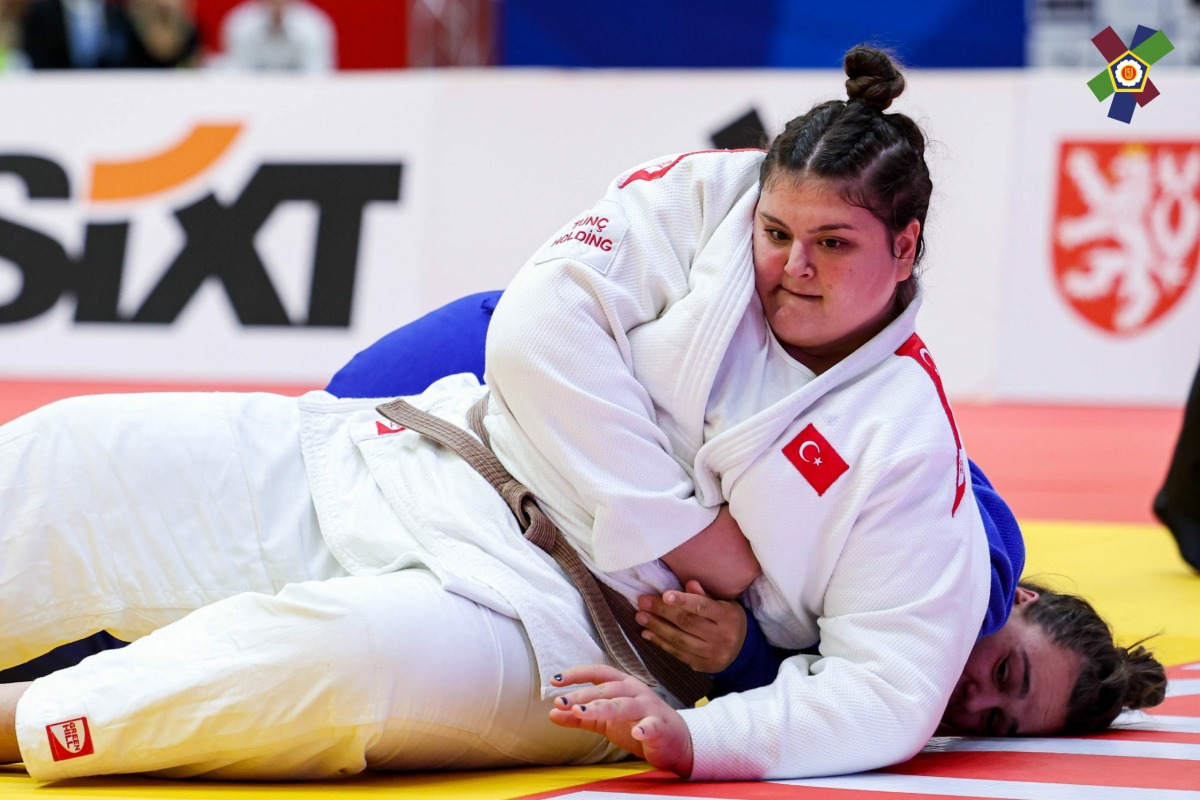 18 Sep 2022 00:20
Gabi Juan - EJU / EJU
Türkiye and Azerbaijan have had an amazing Junior European Championships. Both countries finished on top of the medal table with three titles, but Türkiye even had two finals extra, Azerbaijan one. On the last day in Prague, both countries added a European title starting in the first final of the day. Türkiye have never won the medal table at the Junior Europeans in history.
In the U90kg division final Vugar Talibov of Azerbaijan grabbed the victory after he had finished Ivan Kutenkov (UKR) in just 27 seconds by an uchi mata. Azerbaijan won't complain with three gold medals, just as good as the record in 2017, albeit that in 2017 they won a few medals more.
The Ukraine was successful though in the womens category U78kg. Yelyzaveta Lytvnenko (UKR) is a power woman and the 2022 EYOF champion proved to be ready for the top in the juniors facing top favourite Yael Van Heemst (NED) who had defeated her before. But know each other from the training camp in the Netherlands. Both different styles, but Lytvnenko showed her face from the first minute and forced the experienced Dutch into ne waza where Van Heemst tapped out. Van Heemst claimed her third silver medal at Junior top events, harsh, but she will break through anyway. World bronze medallist Lieke Derks (NED) took another medal for the Dutch, bronze for her. Two Dutch and two Ukraine fighters on the podium, Yuliia Kurchenko took a bronze medal as well.
Italy always delivers a fine team for the Junior Europeans but was waiting for a new champion since 2018, in fact you might have expected them to shine earlier in the tournament, but the gold was awaiting at the last day for Daniele Accogli in his final contest U100kg against Michal Jedrzejewski of Poland. Accogli scored a waza ari but Jędrzejowski had picked up two penalties and the third was too much, the title went to Italy. The first title U100kg since Domenico di Guida in 2011. What is interesting that Italian Junior Champions always break through at senior level, given the previous champions: Odette Giuffrida, Angelo Pantano, Manuel Lombardo and Alice Bellandi.
The last men's final delivered gold for Georgia. Shalva Gureshidze (GEO) gave Munir Ertug of Türkiye no chance to win a fourth gold medal this tournament. Gureshidze finished the day with a low seoi nage and junior world bronze medallist Gureshidze offered Georgia its first gold medal and kept the streak alive of consecutive European champions since 2018.
Mentioning Türkiye, junior world silver medallist Hilal Ozturk finished with a gold medal this time. She was able to hold off Asya Tavano preventing Italy to take two gold medals on the last day. But Ozturk is a true heavyweight and hard to battle. Still it did deliver a fancy contest with excitement until the last second, but then it was Ozturk to score with a typical harai makikomi. It brought Türkiye the victory in the medal table.
On Sunday more action in the team event where for sure Türkiye will be a top favourite for another gold medal.